With a 80's sporty cars imagery, SS 2021 collection showing significant futuristic shapes, classic tailored blazers, biker jackets, combined leather skirts inspired by automobile culture and retro car design. Designer's vision draws on technology, science, architecture and superhero movies in sci-fi genre. Collection carries a distinct urban race car fashion element with its pattern, textile palettes, color contrasts such as turquoise, fuchsia and green.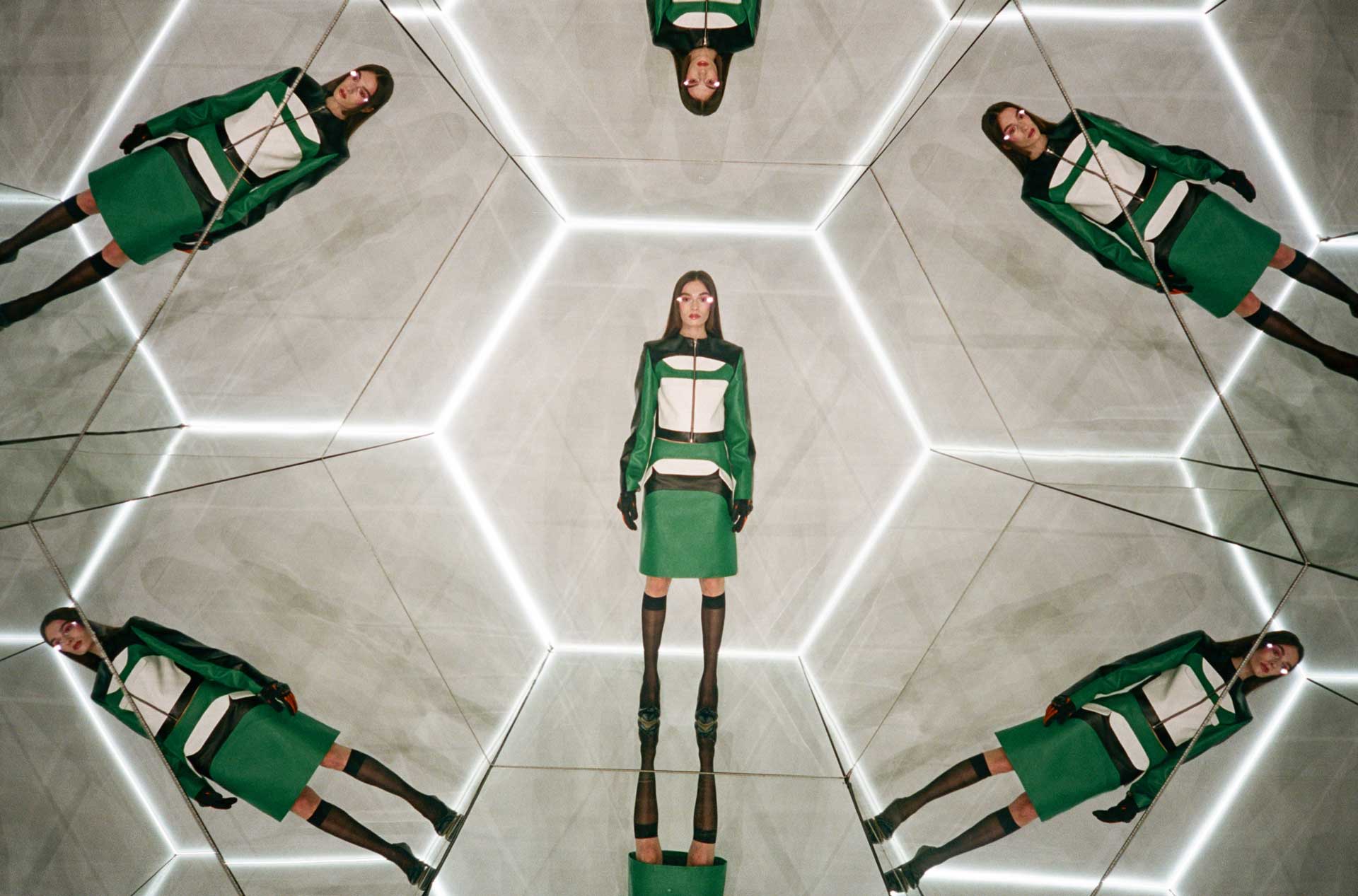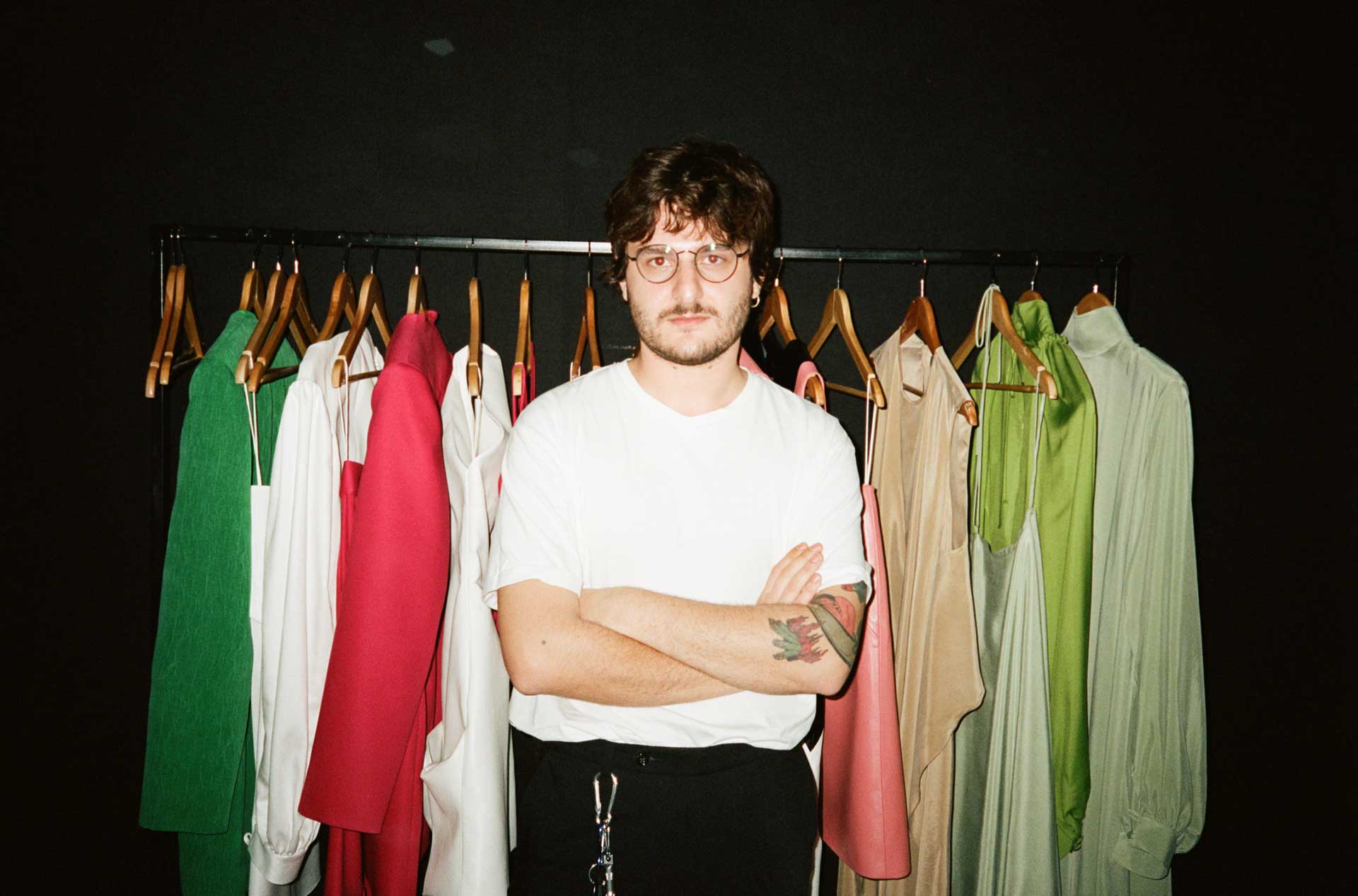 LADO BOKUCHAVA is a Georgian brand founded in 2017 by young Georgian designer Lado Bokuchava. Brands signature is 80's underground style mixed with contemporary world. Every collection is a mix of classic and urban style with futuristic details, different directions together.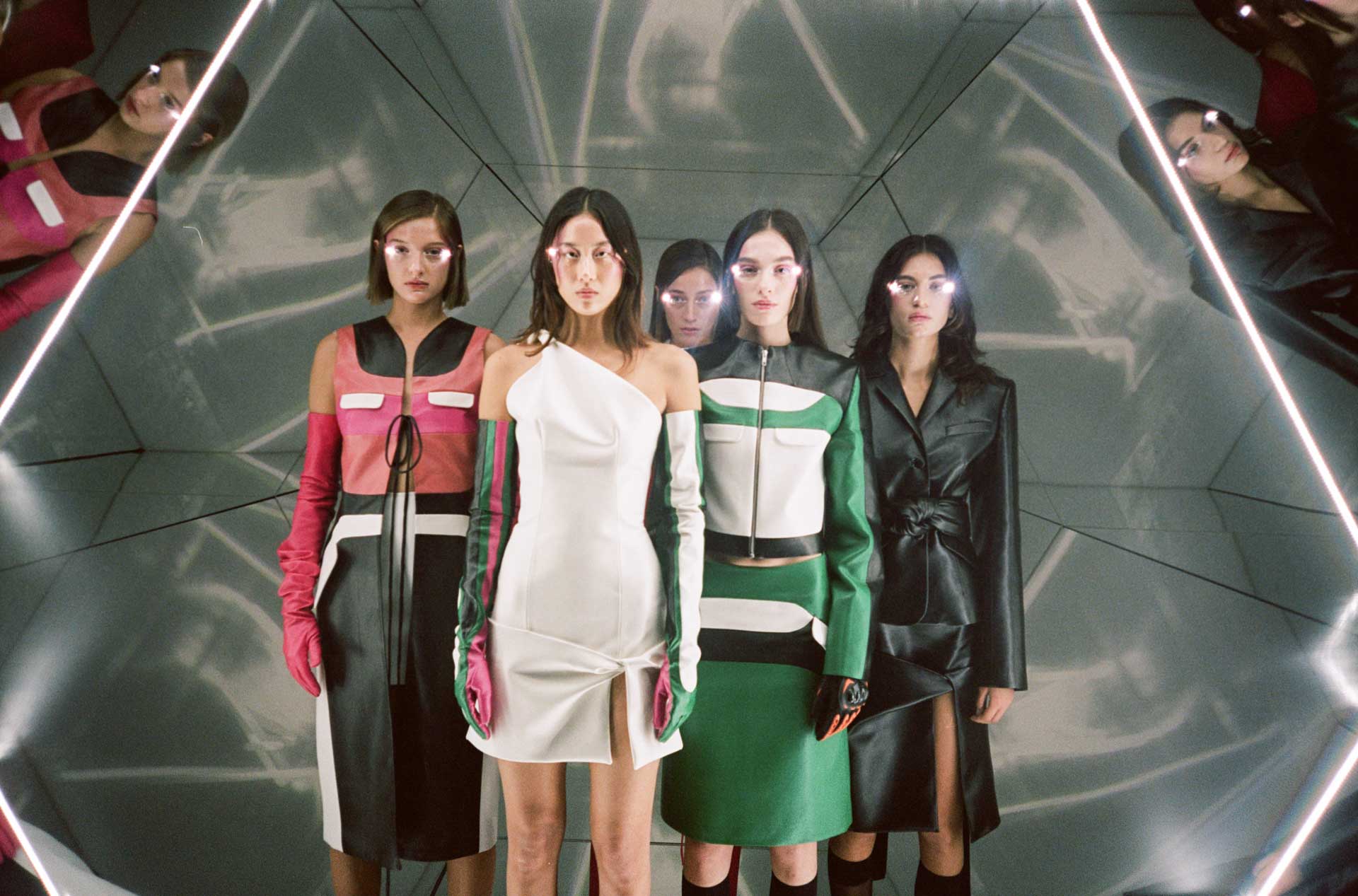 Color defines lots of things. The most important part of creating process is a pattern. Most of the complex looks consist of many details that are detachable, which makes them multi functional and comfortable to wear for any type of body, and also on different occasions.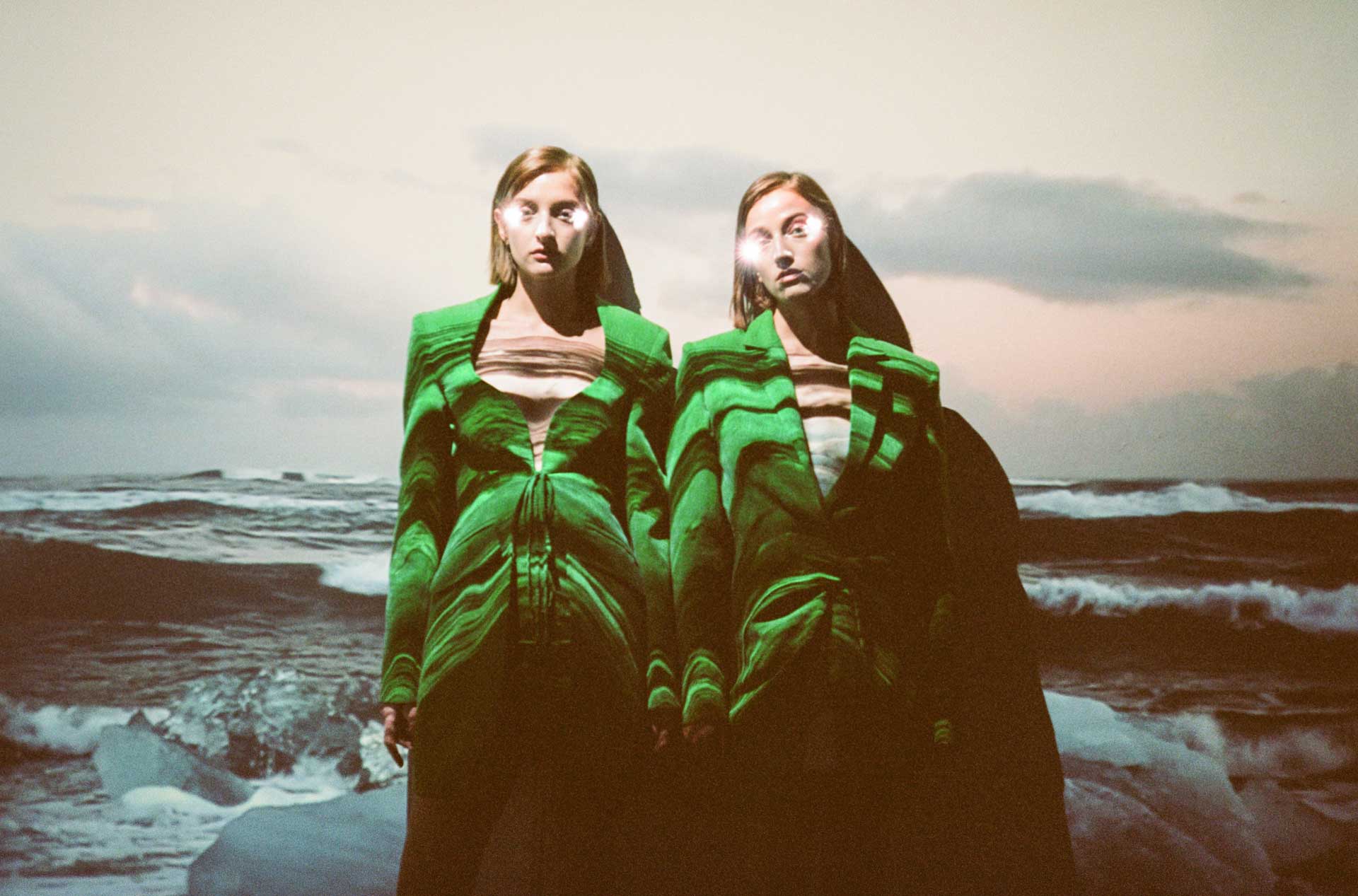 The designer uses classy and minimal materials. The sources of inspiration for designer are always different movies or books that are expressed in the mood of collection. Use of colors are always vibrant and miscellaneous, highlighting a perfect balance between elegance and serenity.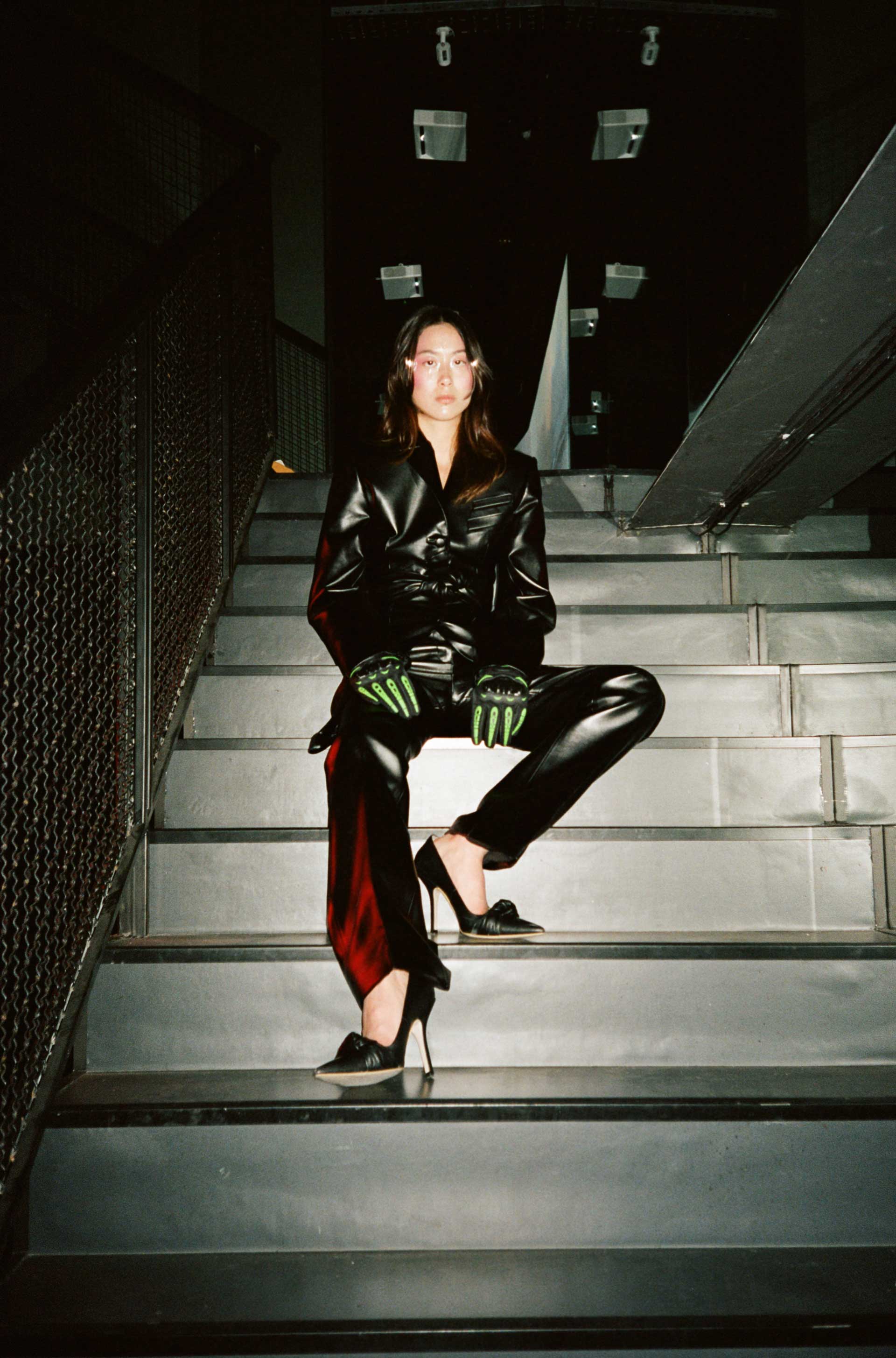 Designer adores synthesizing delicateness with harsh shapes, making looks posh yet savage, for someone showing her uniqueness unabashedly and unconditionally. The brand's first collection was SS 2018 which made a huge success not only in Georgia but outside country as well. The collection has been featured in magazines such as Vogue and Dazed.