"For this collection, I didn't take into account any of the current tendencies and wasn't influenced by any decade – I just gave myself total freedom to create pieces that would have some of my signature touches to them (such as asymmetric and futuristic details, bustier, corsets, sleeves, etc.). It is noteworthy, that unlike my previous collection, this time, I decided to change up the details a little bit, for example, instead of buttons I decided to use hooks. These kinds of small details always make me happy." - Gvantsa Janashia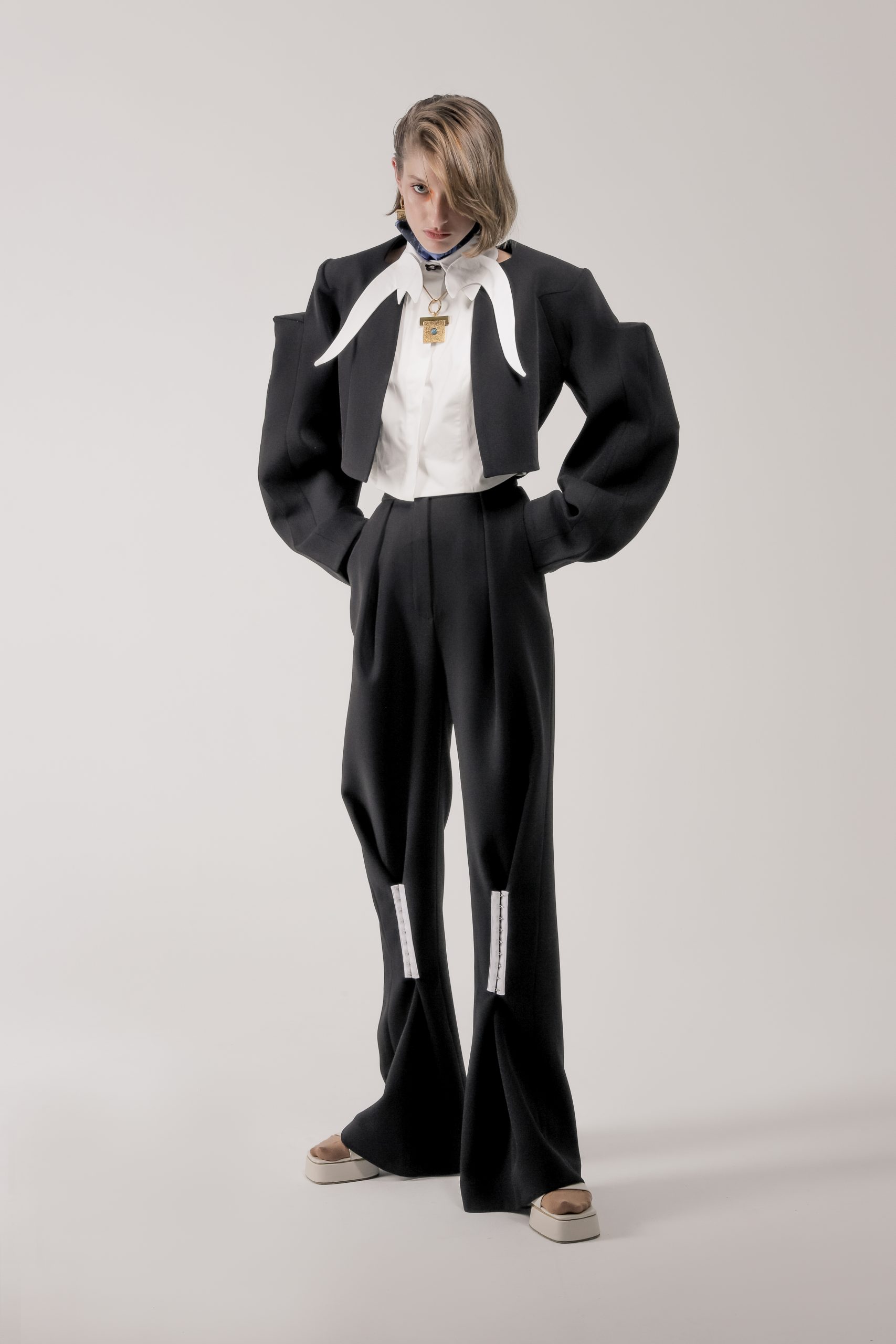 Gvantsa Janashia is a Georgian fashion designer, who studied Fashion Design and Styling at the Paris American Academy in Paris, France. Later on, she established her own brand "Janashia". From January 2015, Janashia started promoting and exporting her collection abroad.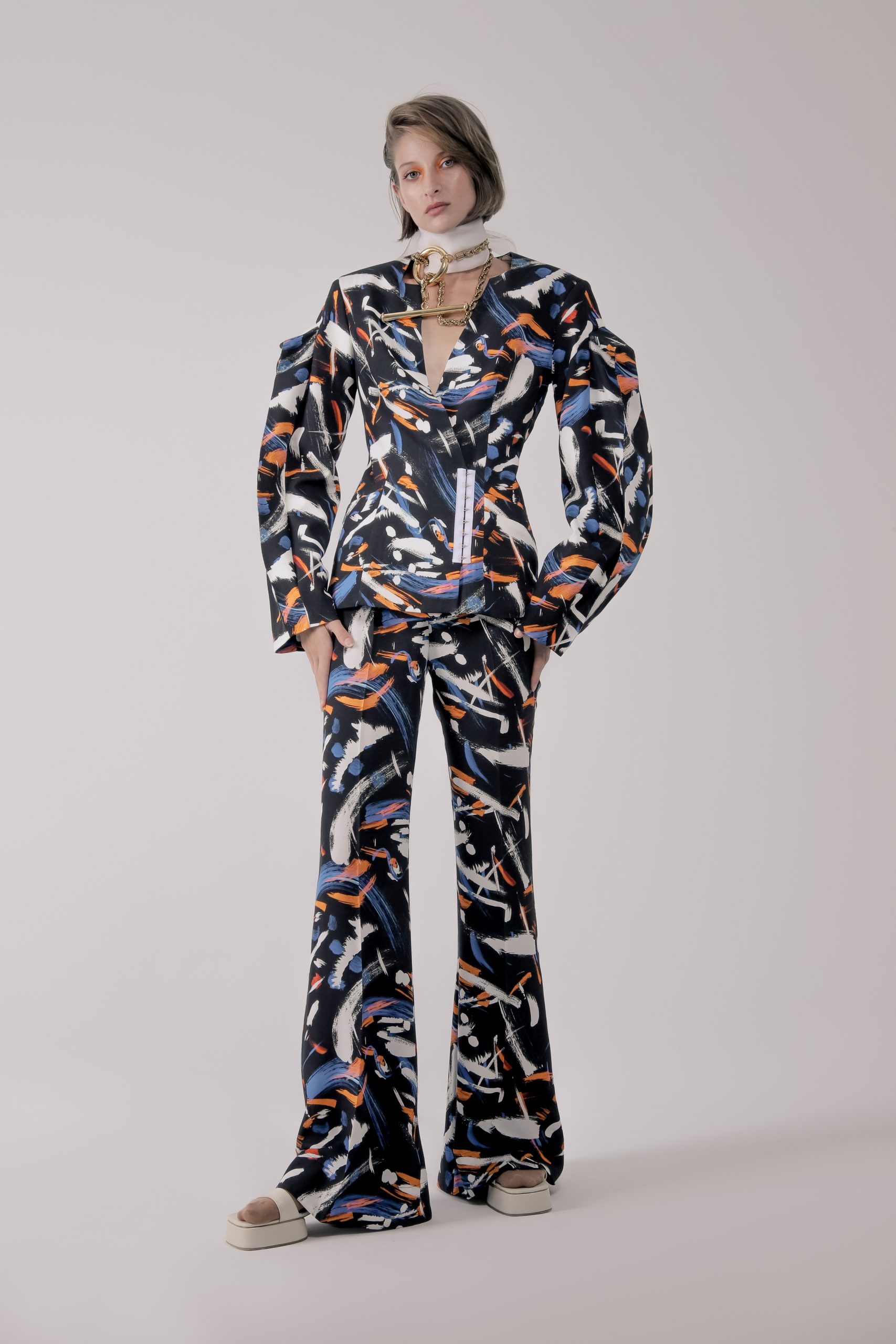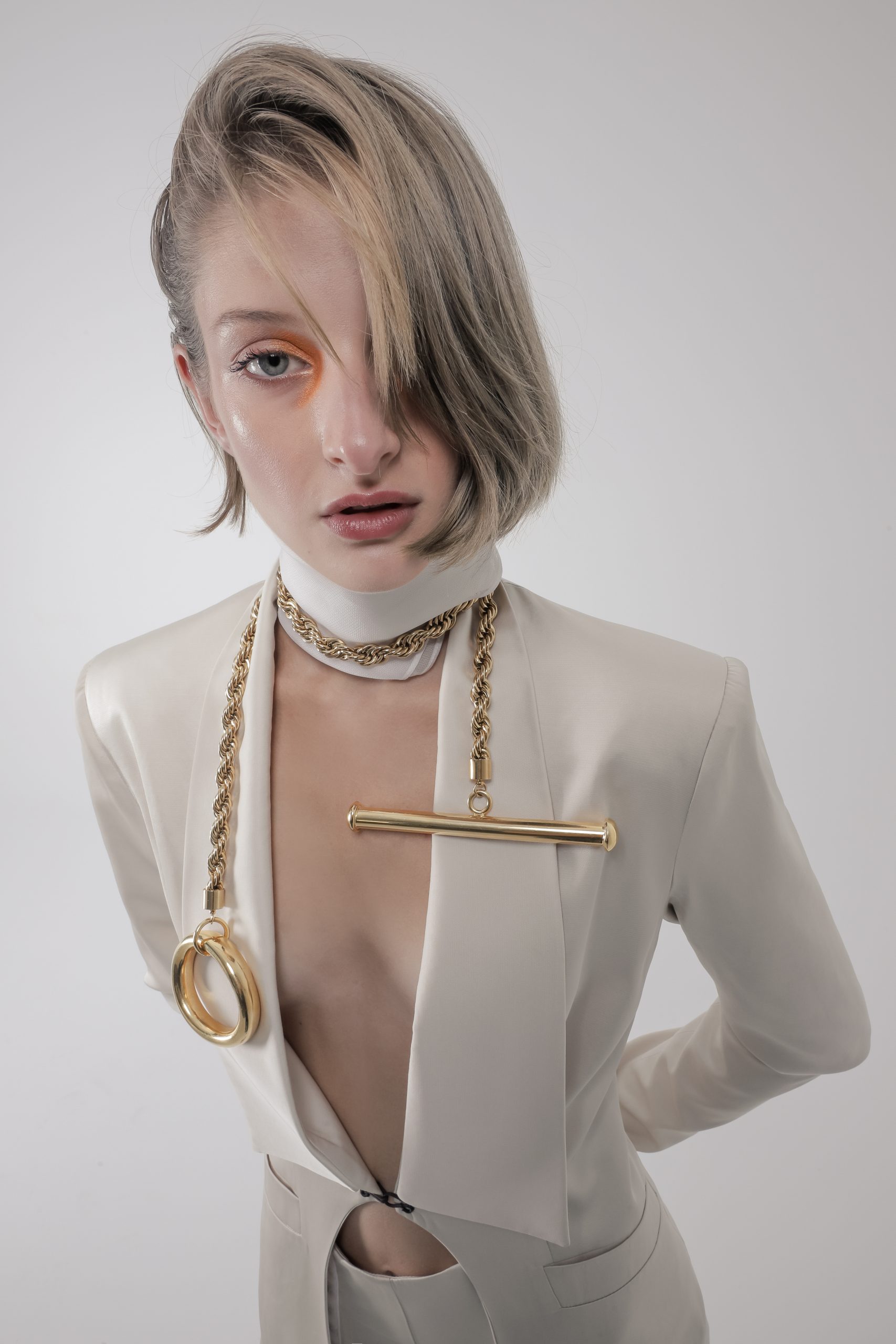 "My jewellery collection is a really personal journey for me. For that reason, the word combination that pops up when talking about it, is remembering old, embracing it, replaying and redoing it my way.
When I was a kid, there was a jewelry fabric in Soviet Georgia, which produced very unique "rope" chain necklaces, that would be distributed all across other Soviet republics. This rope necklace served as a huge inspiration for my jewellery collection. I experimented with it and tried to recreate it in a more modern way. This line is all about massive, eye-catching pieces and geometrical shapes that I sketched." - Gvantsa Janashia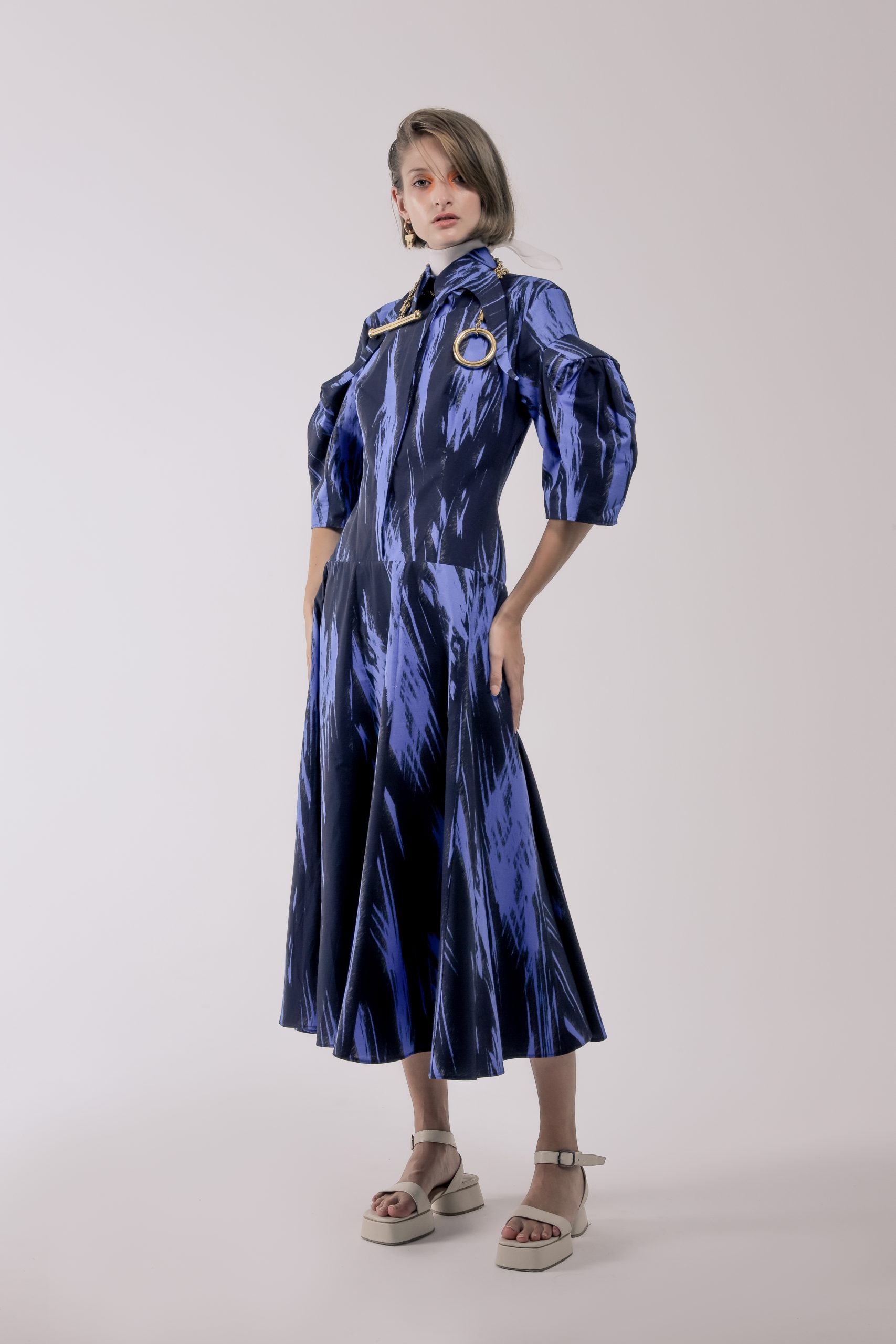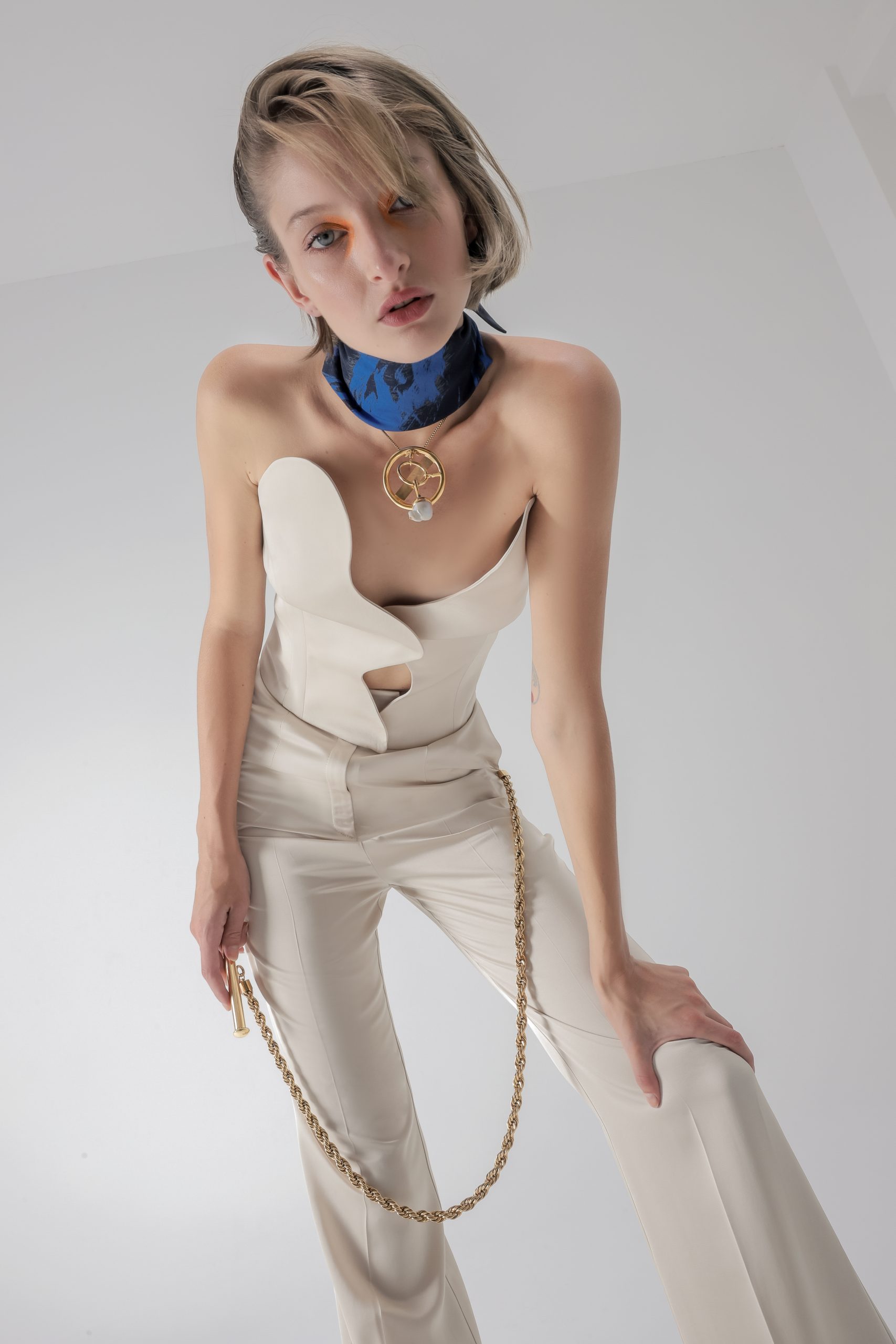 Jewellery collection inspired by a very old pendant that has been with her for my whole life. She liked to hold it in her hand and always imagined having a little sphere to play with. Touching and feeling objects is really calming and therapeutic for Gvantsa Janashia.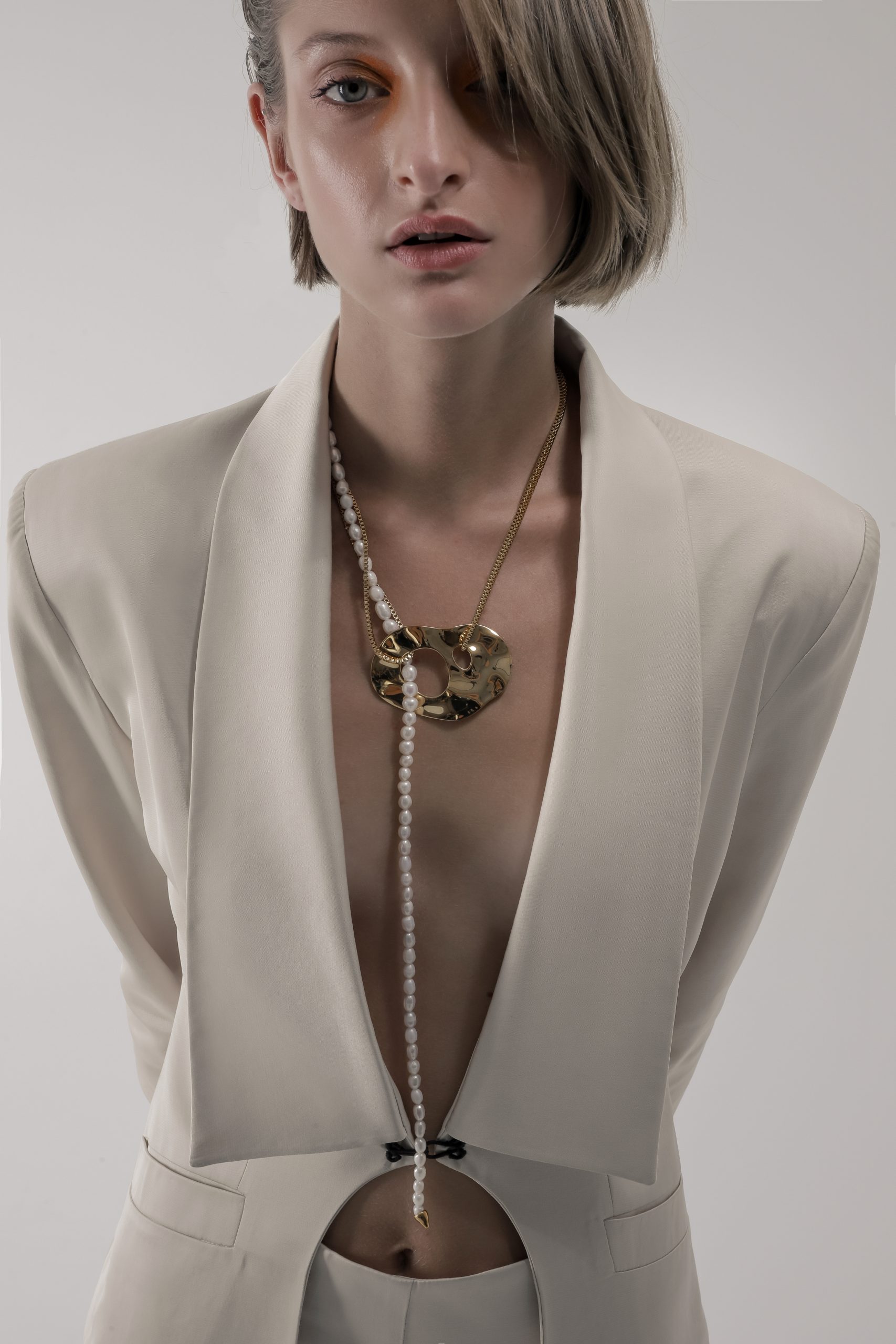 This collection consists of six pieces, namely, two pendants (small, medium), rope necklace, buckle necklace, scarf pearled choker and earrings.