Lako Bukia was born in the city of Tbilisi, Georgia. She did her first BA at A. Kutateladze Tbilisi State Academy of Art, where she graduated with a BA in Fashion and Textiles Diploma. After graduation Lako went to London and did a second BA at the prestigious London College of Fashion specializing in Womenswear.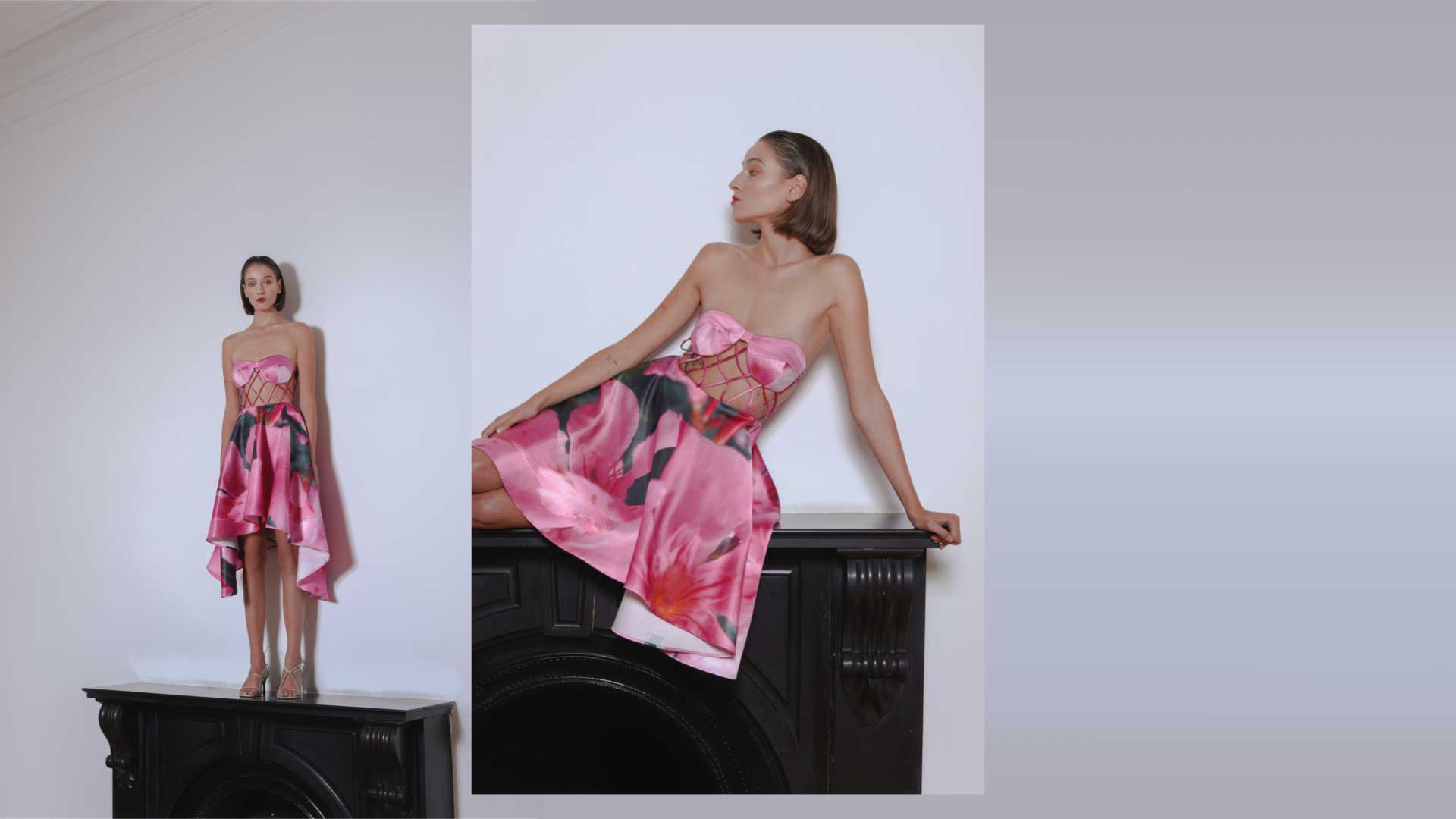 Meanwhile, she started her own luxury label LAKO BUKIA, which has been shown at London Fashion Week for 4 seasons as well as various catwalks and showrooms in Paris, Berlin, Kiev. In 2012 Lako opened her boutique in Tbilisi, Georgia The same year Lako moved to New York to do a Master's Degree at Parsons, The New School for Design. In the summer of 2014 she successfully graduated from the MFA and moved back to Georgia.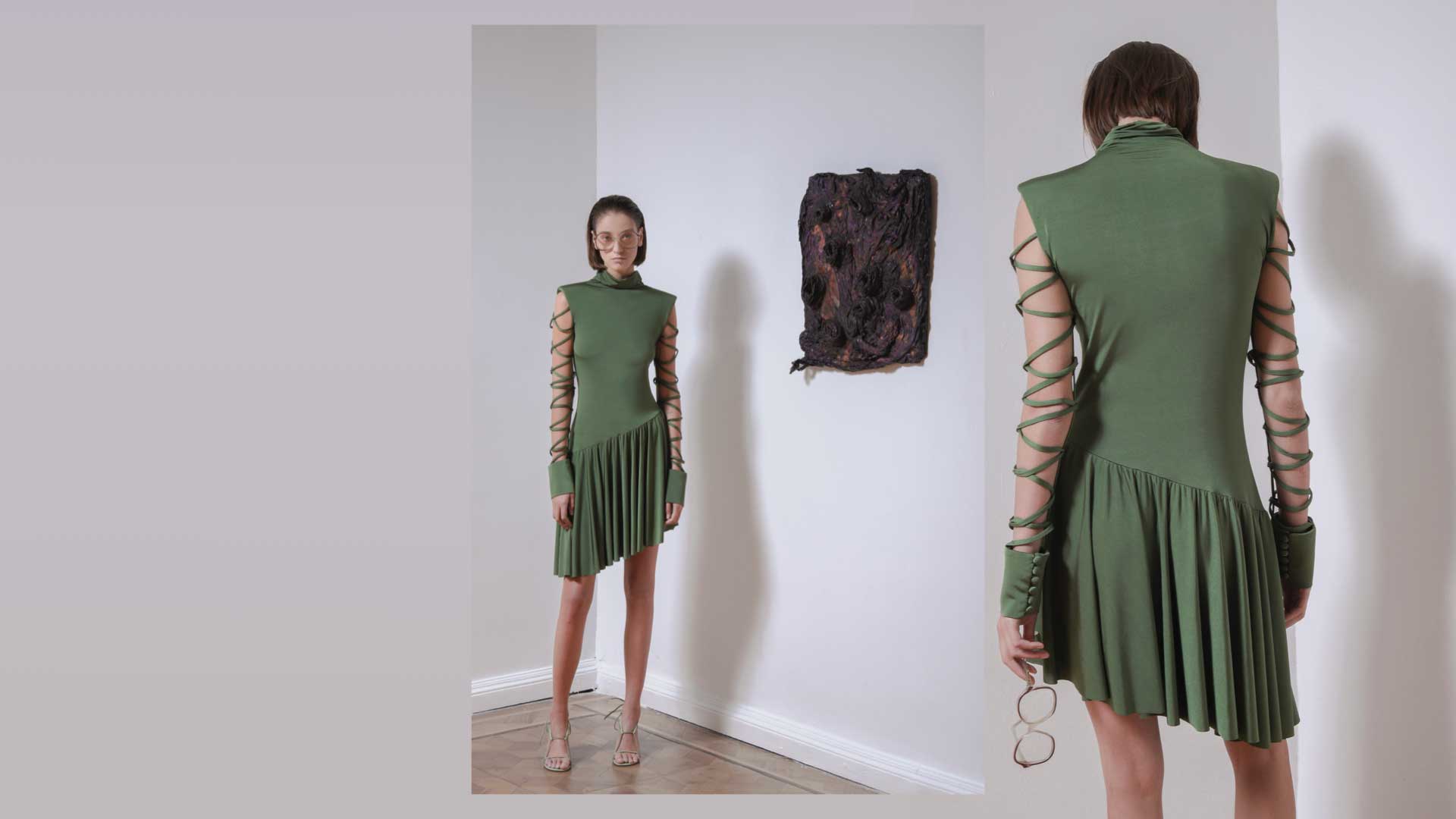 Lako Bukia is a unique label, made for women who want to express their individuality and stand out from the crowd. To achieve this for its clients the brand focuses on extravagant shapes and also specializes in unique use of colors and fabrics mainly created by digital printing.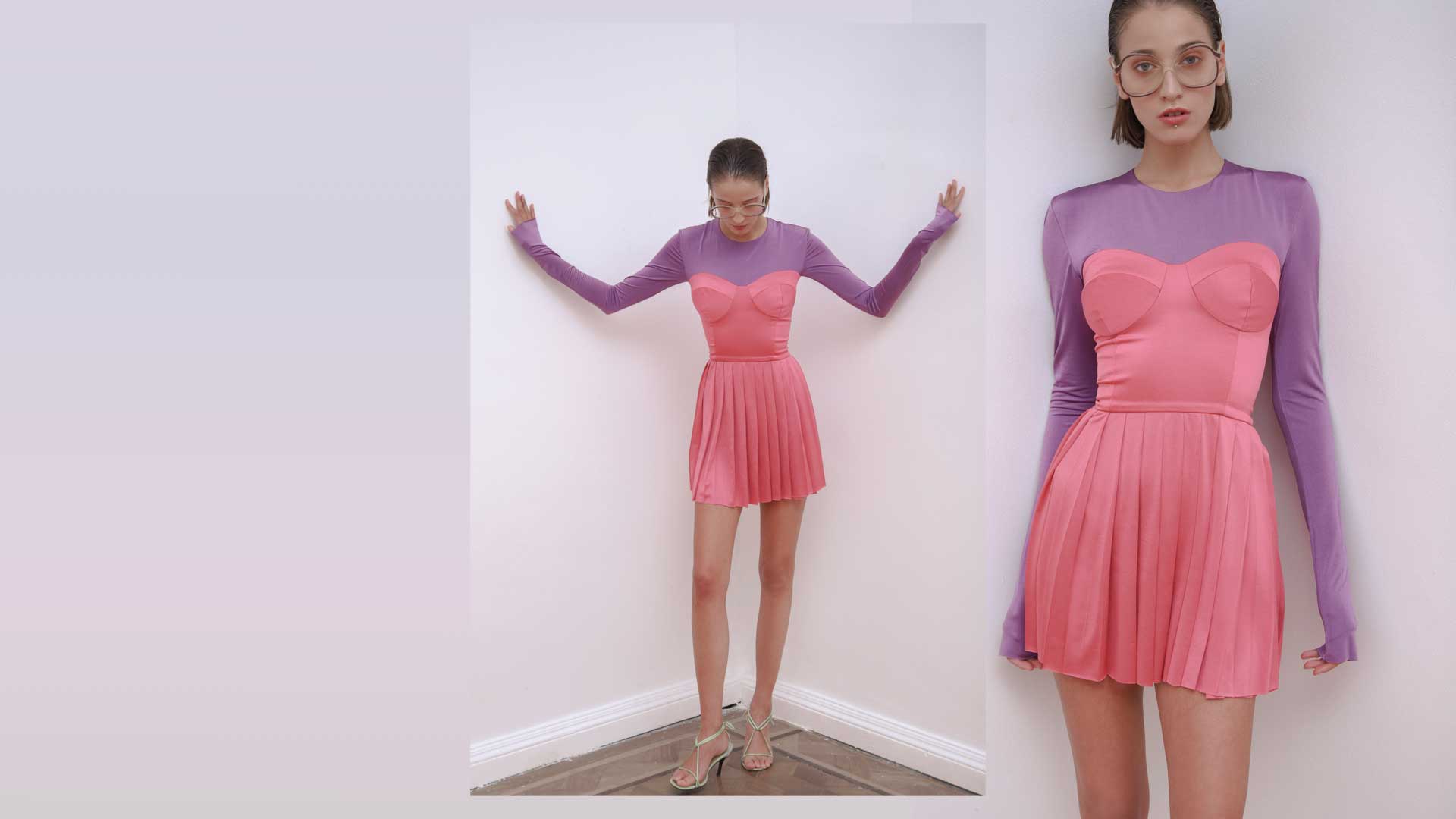 Every collection has its conceptual identity for which Lako uses a different print derived from the designer's photographs usually taken during her travels or while exploring her common surroundings. Fabrics are also usually sourced from several different countries. From three seasons now the brand doesn't work on leather anymore and has become animal friendly. This is why in the SS - 21 collection main emphasize is put on the use of vegan leather as an alternative to the natural one, how beautifully this material can be worn.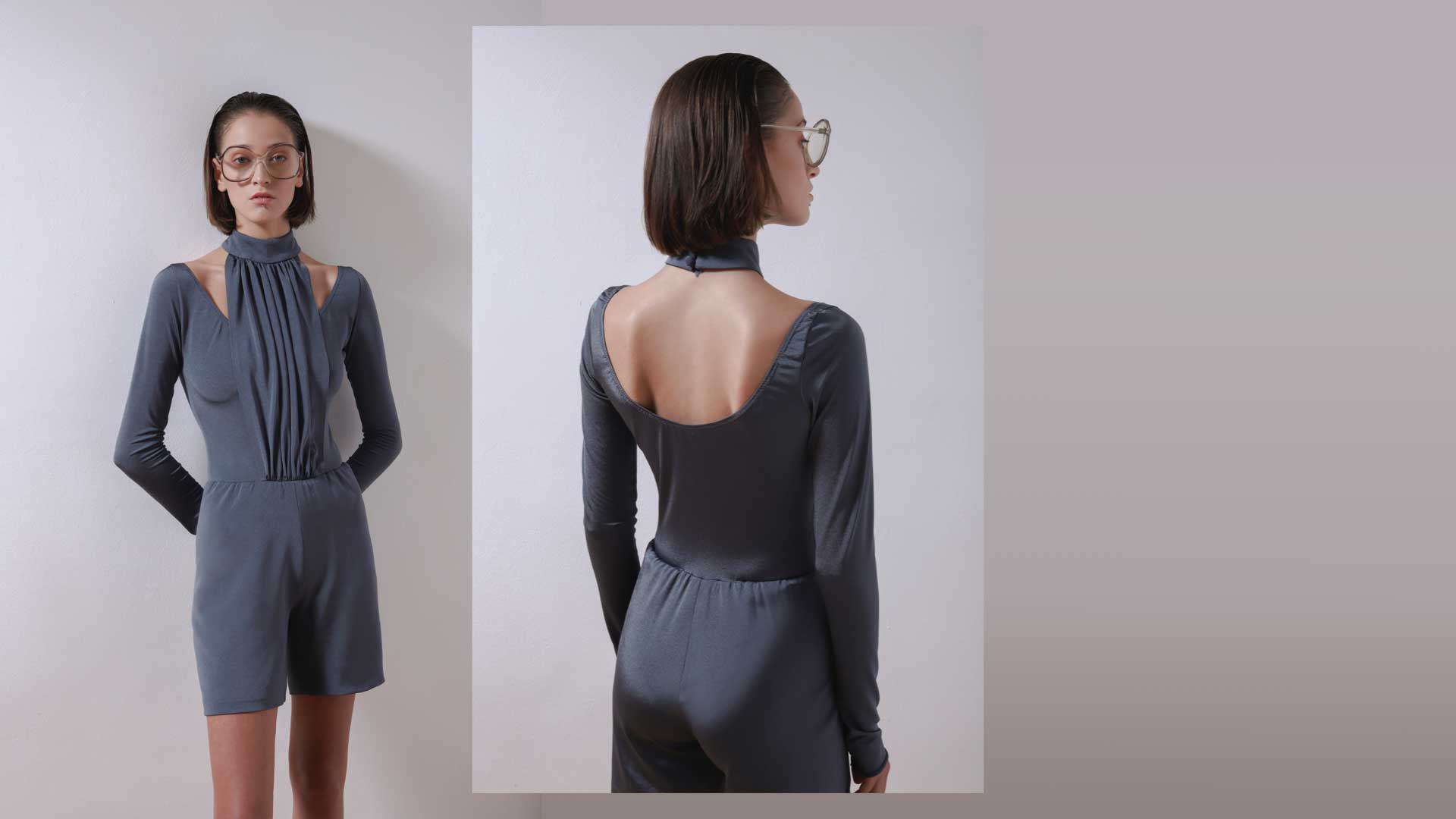 For her - SS/21 collection, LAKO BUKIA has taken her main inspiration from girls, who love to dance, party and have fun. Silhouettes and details are very feminine.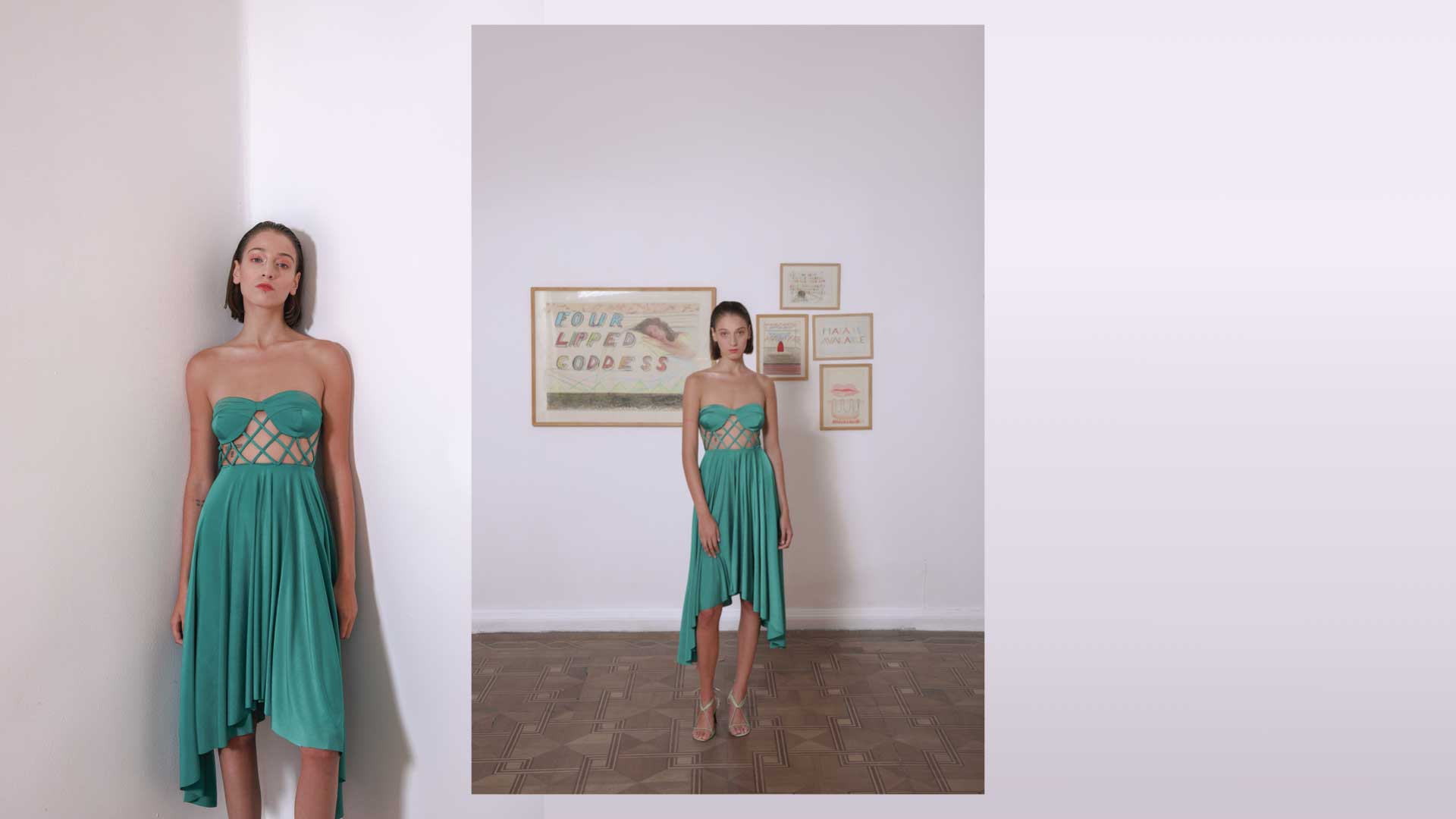 Her print ideas came from nature, she took photos of different plants. Whole collection is about a girl, who is happy, open to new things, ready to party and exploring the world.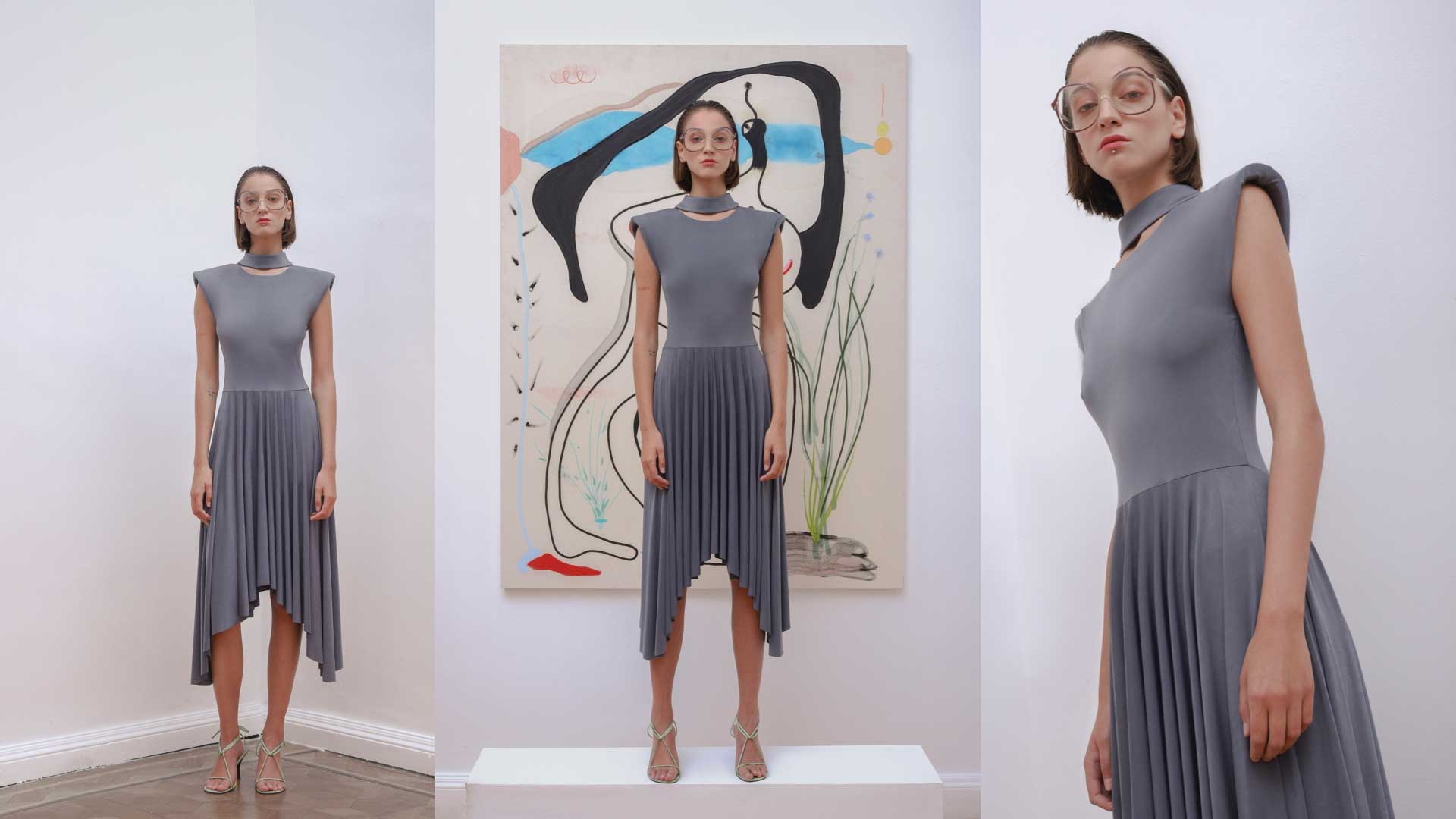 Continuing with her inspiration, she started playing with colors and different fabrics. The collection still looks very feminine and elegant. As the highlight of the collection, we come across the signature prints of LAKO BUKIA as well as vegan leather, Jersey and Silk dresses, skirts made with unique use of colors.