Le Chic Radical SS21 is about the concept of duality forming a harmony and balance within, two opposing and complementing halves that together complete wholeness.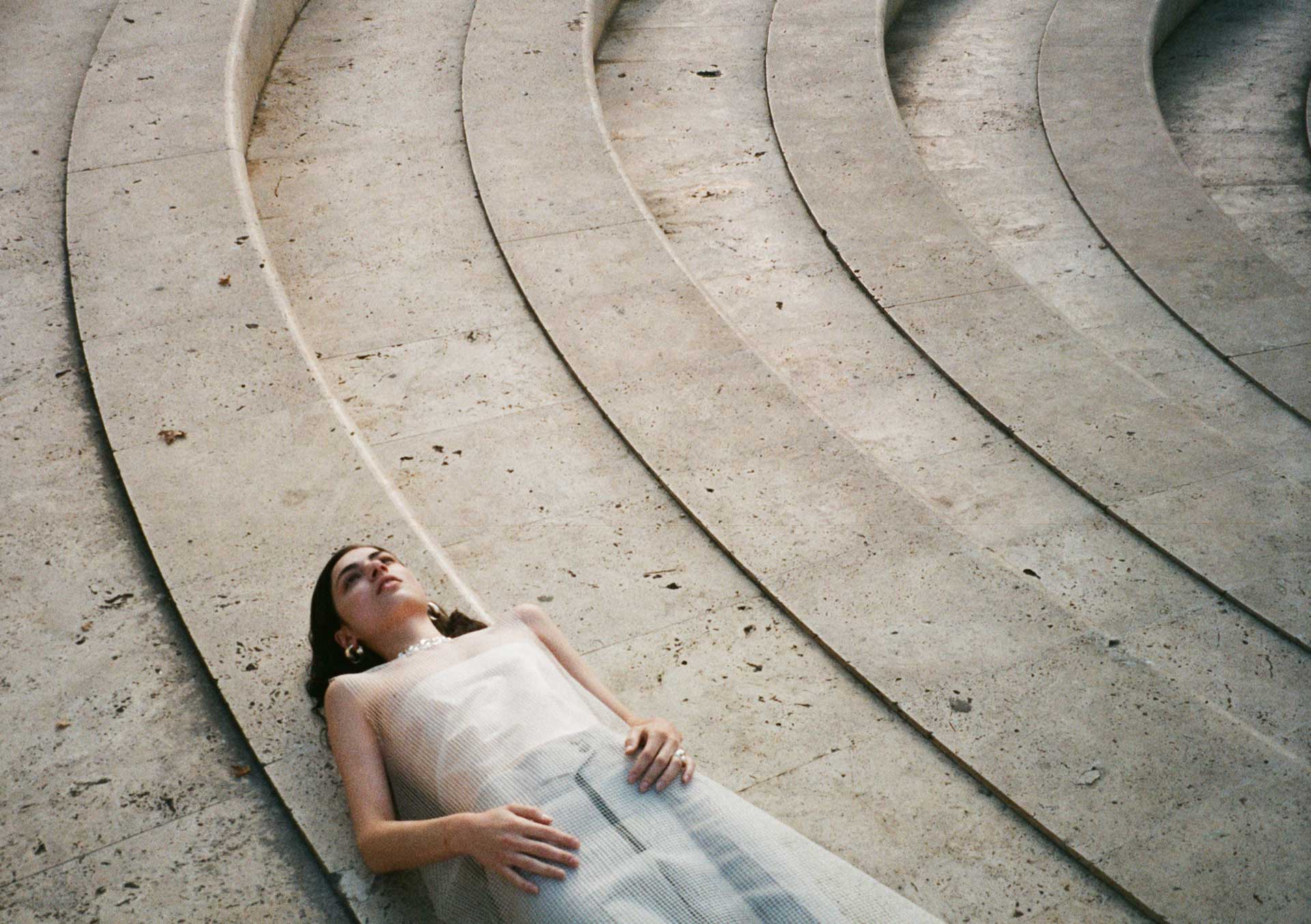 Looking to ancient and sacred symbols, designers created solid sterling silver pieces with an emphasis on softly sculptural silhouettes. Individualistic designs, that go beyond seasons and trends, enhancing the human body and aestheticising traditions of pure crafts.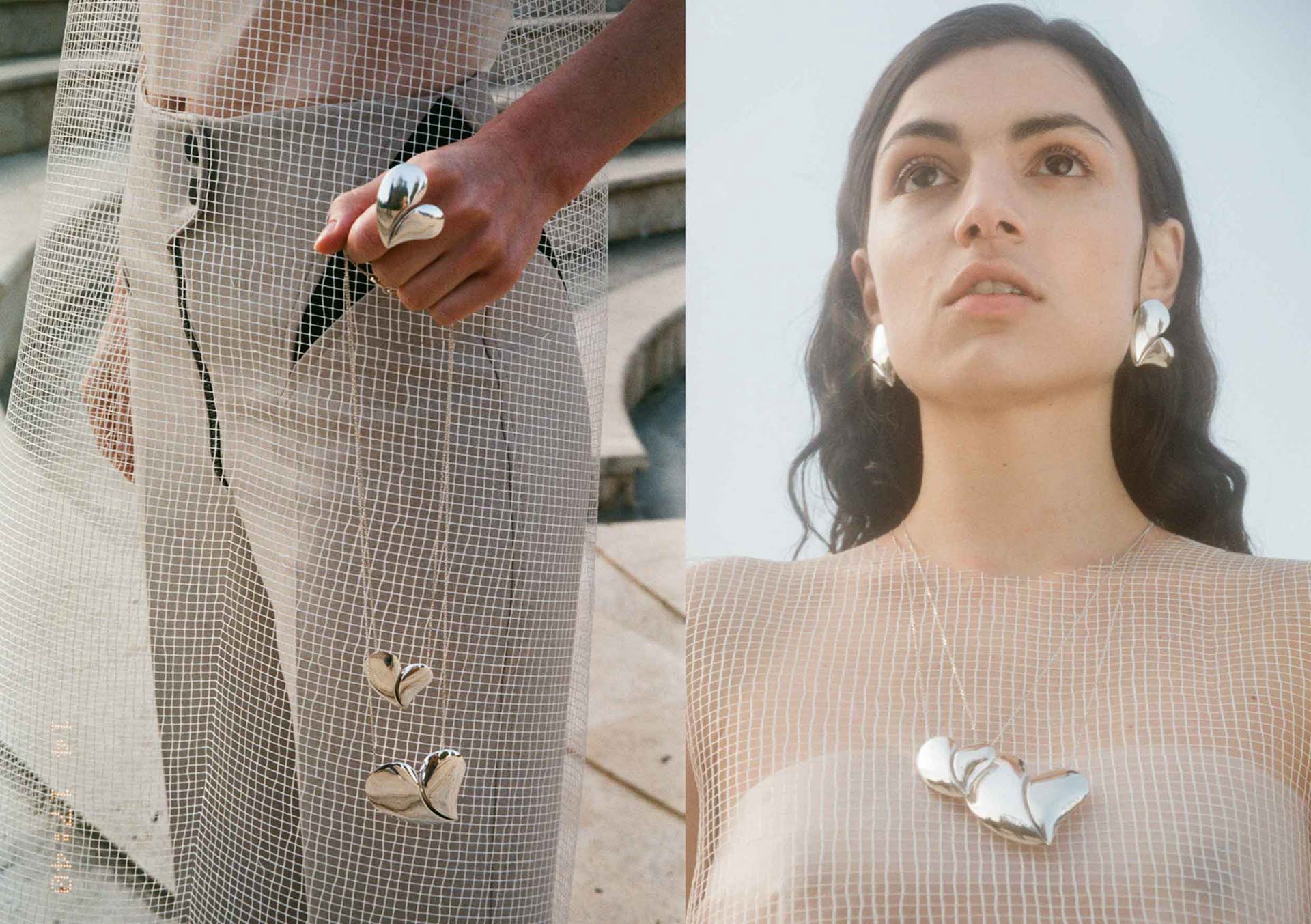 Established in 2018, Le Chic Radical is a Tbilisi based jewelry brand by creative duo Giorgi Wazowski and Nina Ivanovna.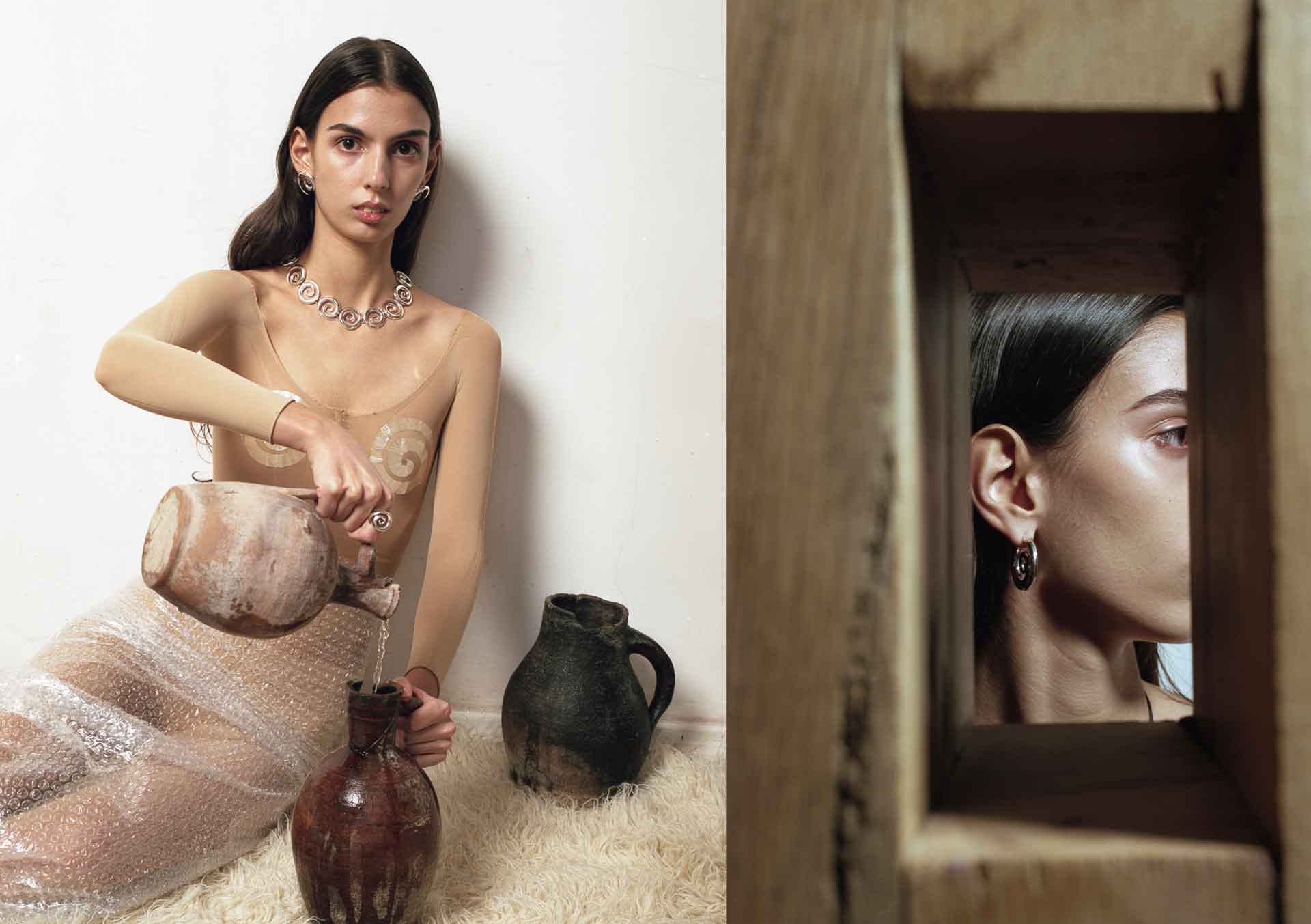 Focusing on creating body-conscious jewelry, for aesthetically aware humans, designers draw inspiration from different cultures and eras.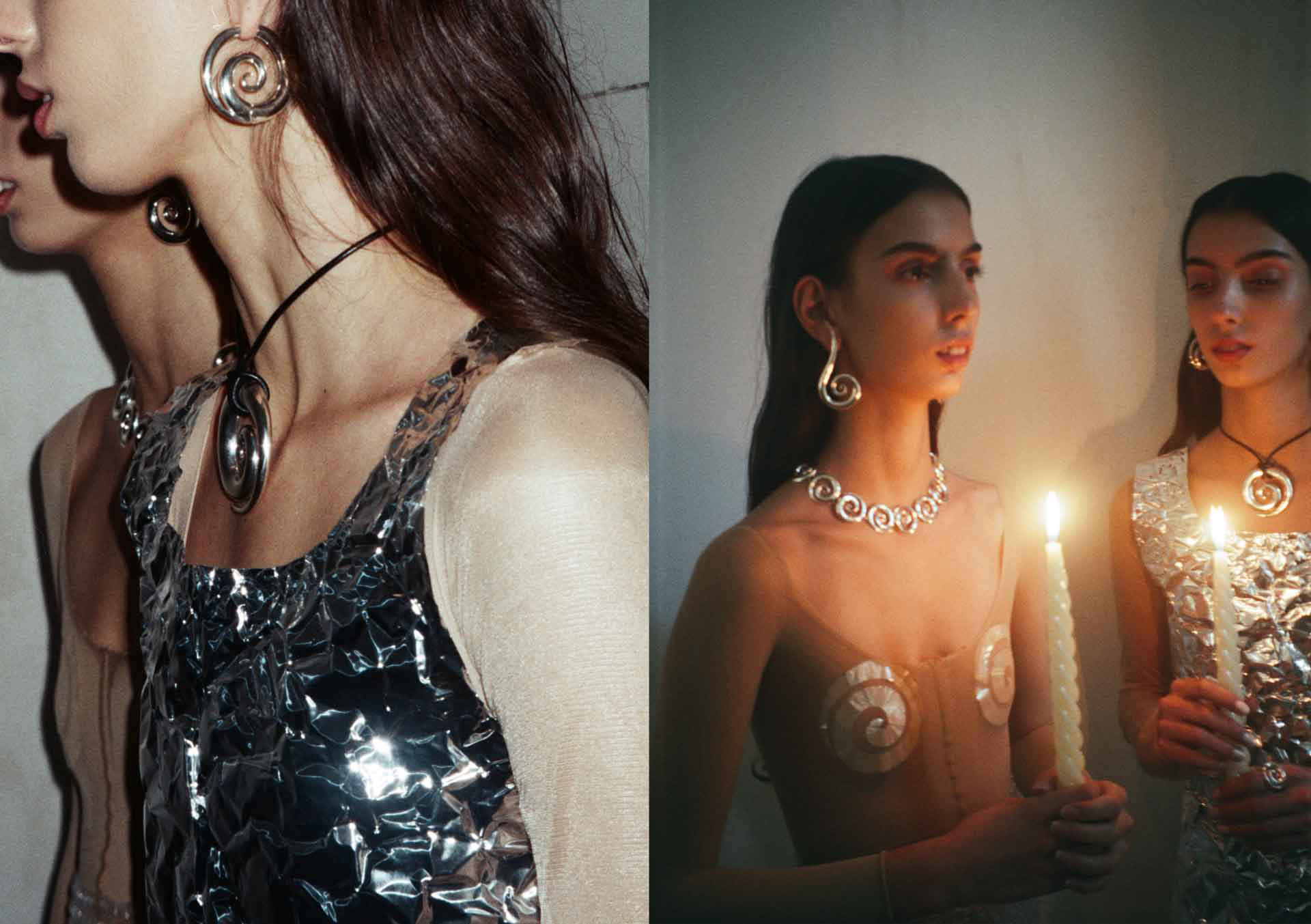 The limited production jewelry is created by hand in a private studio, using solid sterling silver as main metal, incorporating pearls and semi precious stones.