This season Materiel welcomes new Creative Director Tiko Paksashvili. Graduate of Tbilisi Academy of Arts, Tiko is the creative force behind one of the strongest collections presented at Mercedes Benz Fashion Week.
Tiko's unique approach juxtaposes structural tailoring with feminine forms. She brings back classic Materiel silhouettes and examines them through new lenses with carefully selected color palette and unconventional details.
Her first collection at Materiel represents an ongoing conversation of geometric and architectural forms with the character of a determined and ambitious woman.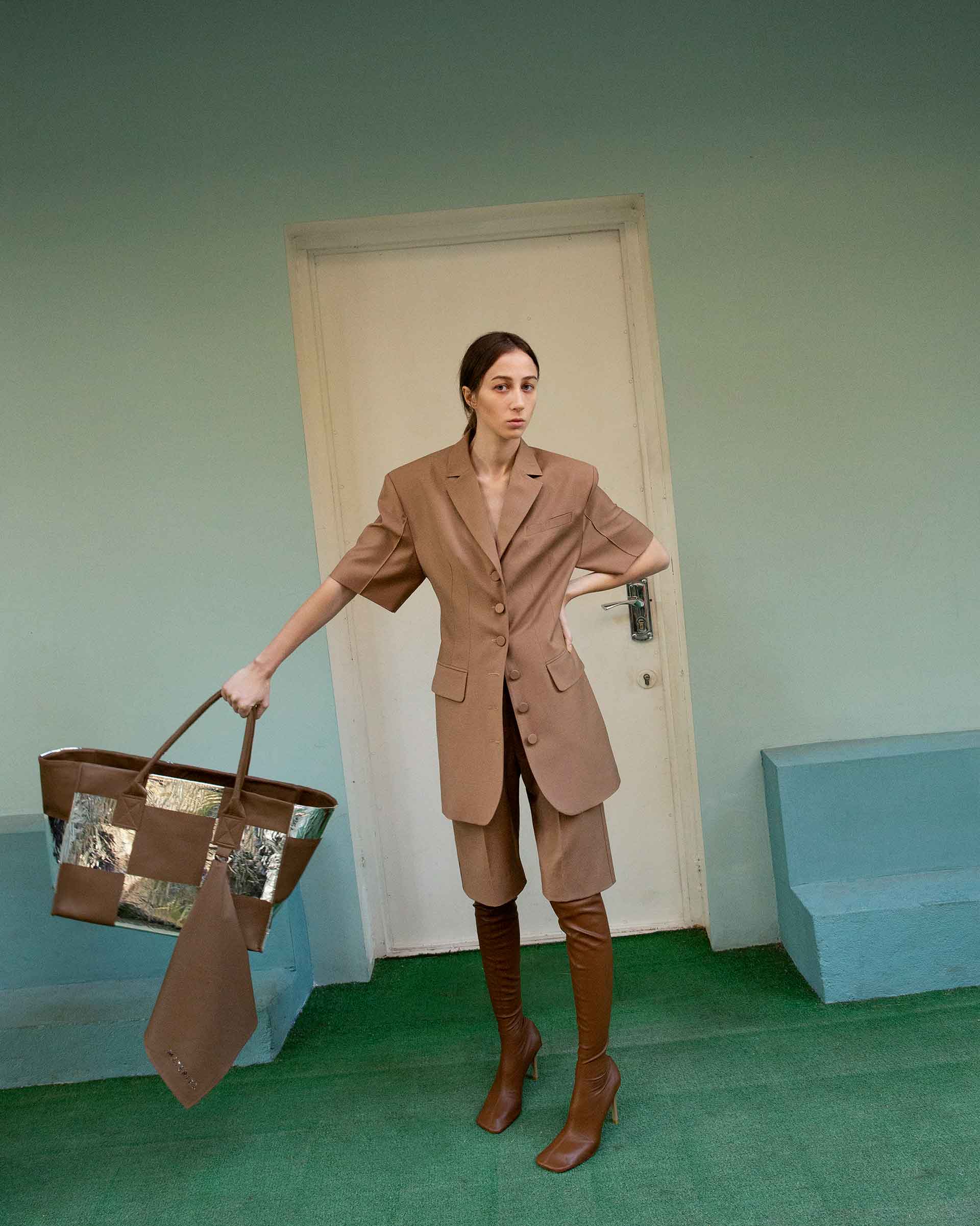 Spring-Summer 2021 returns to the brand's core DNA by bringing back the iconic Materiel silhouettes, minimalist approach, and femininity.
The collection is enriched with geometrical details such as stripes and chess patterns –representing challenge, wit, and strategy. Two-piece dresses are offered in different cuts for versatility – adding more value to a woman's wardrobe. A neutral color palette allows adaptivity enabling women to easily navigate through her styling choices.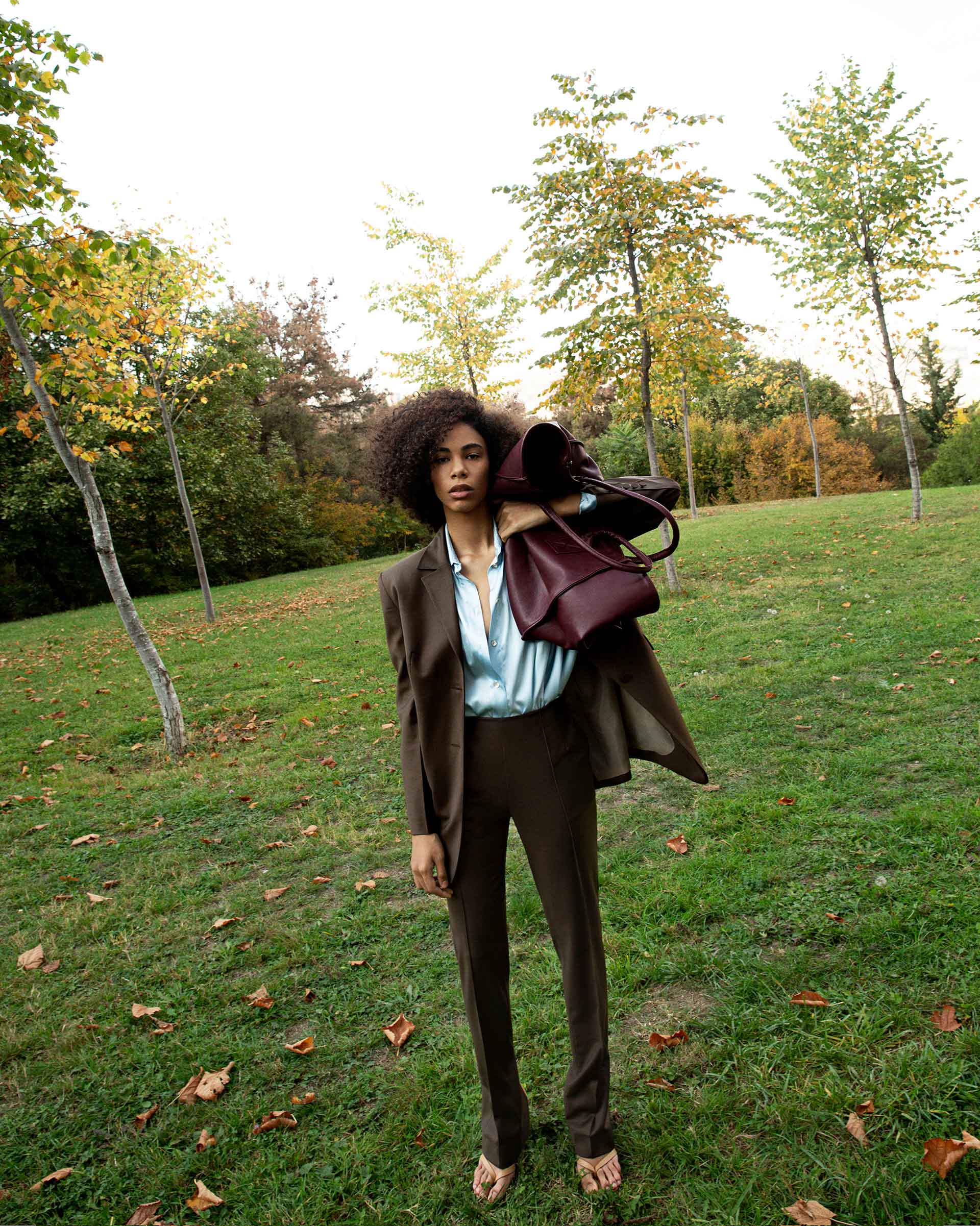 Rigid leather is juxtaposed with lightweight organza and silk printed scarfs. Midi dresses and classic blouses are cut in unexpected shapes. Masculine shoulders are balanced out with belts and cinched waist defining the female figure.