SITUATIONIST is a brand which masterfully represents the human identity and social spectrum of Georgia. It does not solely produce garments to envelope the body, but suggests the manifestation of social and cultural individualism as well. The title relates to the historic and ideological context of the 1960s, when avant-garde artists and politicians labeled as the Situationists launched the most powerful movement of the period, pursuing the goal of introducing changes into their everyday environment. The works produced under the fashion brand SITUATIONIST follow the same ideology: inviting the creative team to quest for new ideas from one season to another. The company translates the challenging political and social messages of current times into textile, and represents them through items of clothing. The brand digs deep into its origins, utilizing Georgian wisdom and heritage to find solutions for communicating the ideas and works to the world.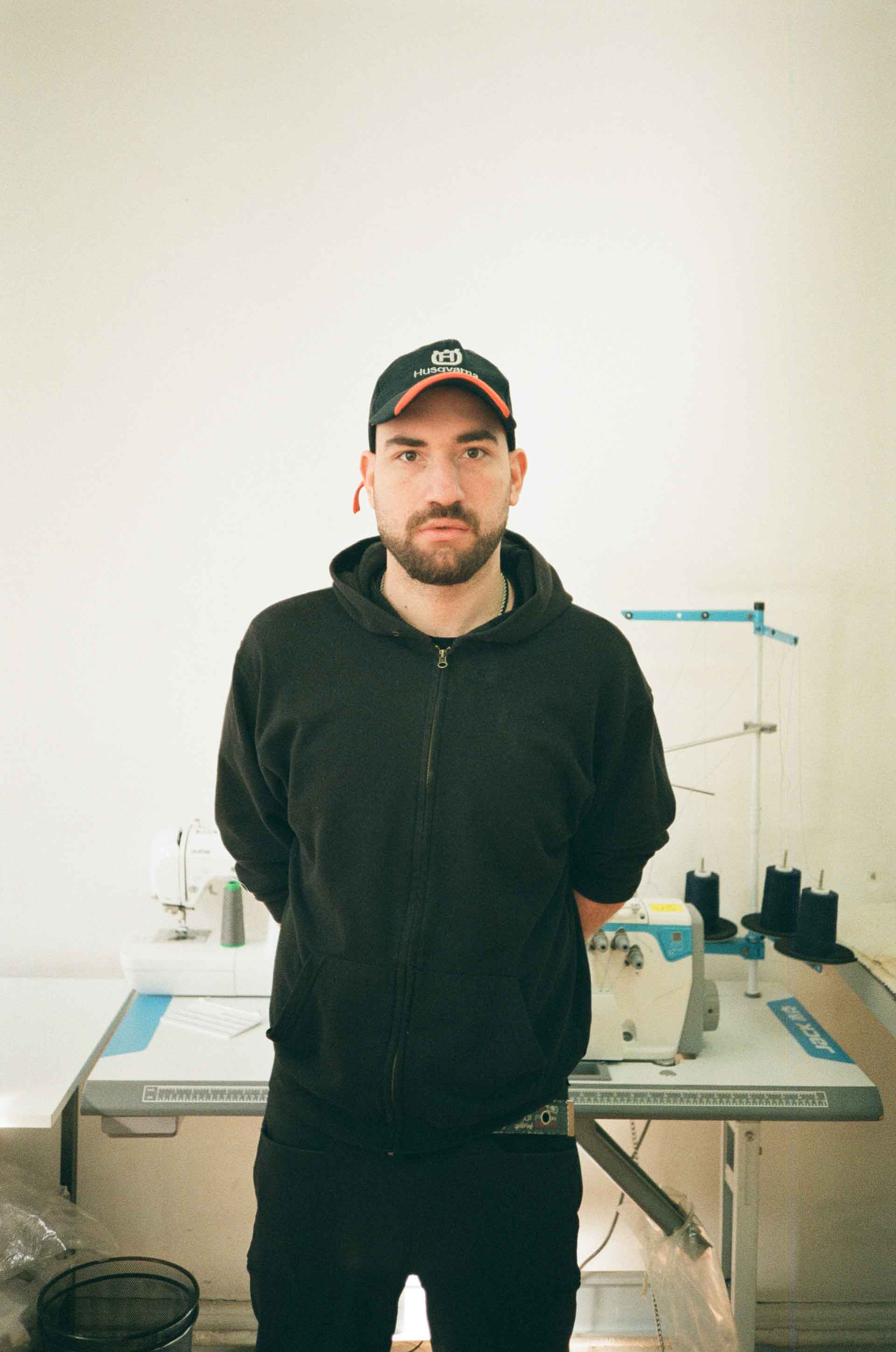 Irakli Rusadze - Creative Director
Irakli Rusadze (b. January 22, 1991) – Art Director of the brand SITUATIONIST is a Tbilisi born self-taught Georgian fashion designer who launched his career at the early age of 15. He learned clothing construction and sewing while enrolled on short courses offered by traditional Georgian masters. Rusadze has a long-term record of working as a creative and construction director for multiple Georgian fashion houses. He has also enjoyed the experience of successfully participating in several social and charity projects.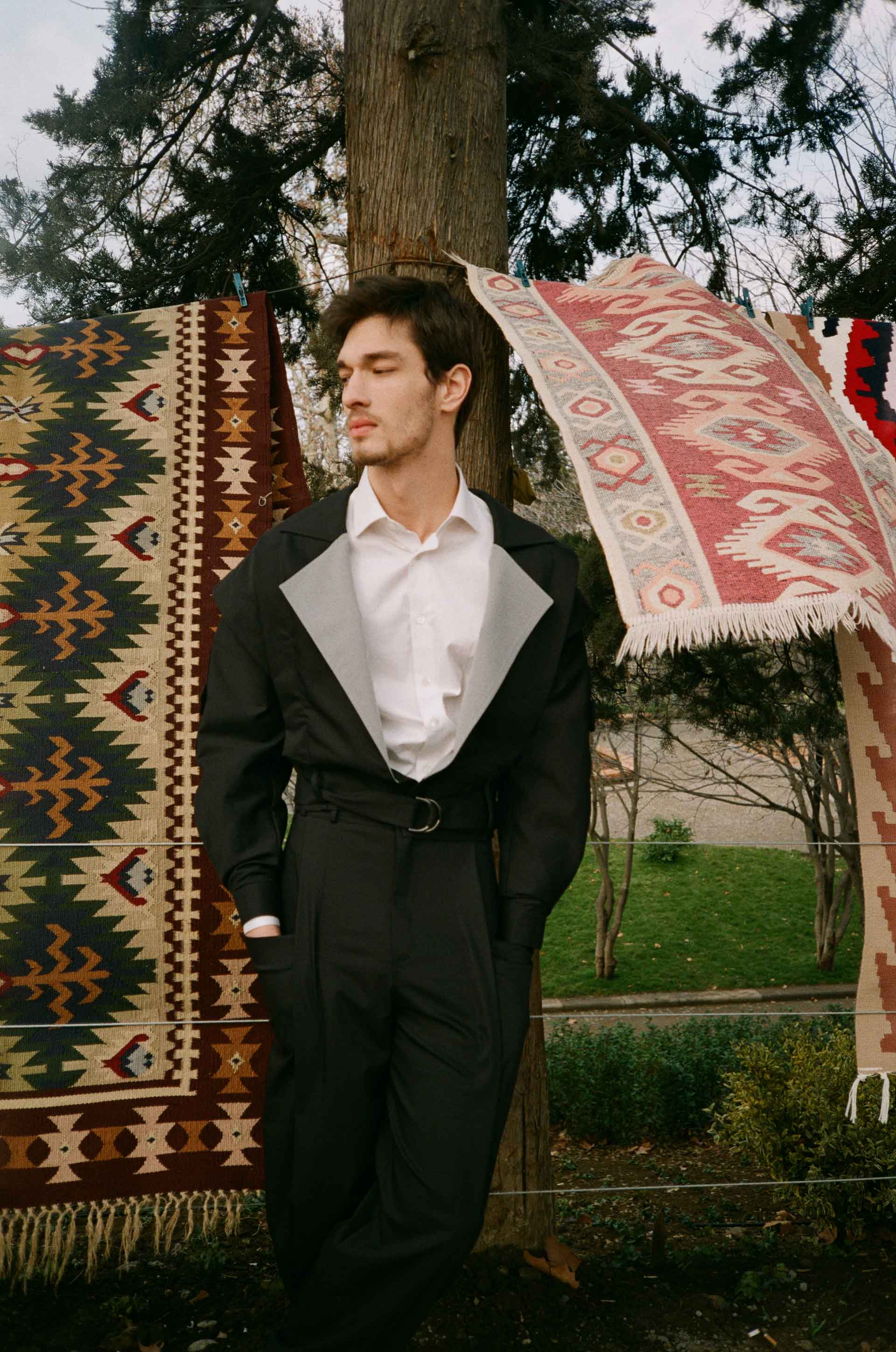 SITUATIONIST Spring/Summer - 20/21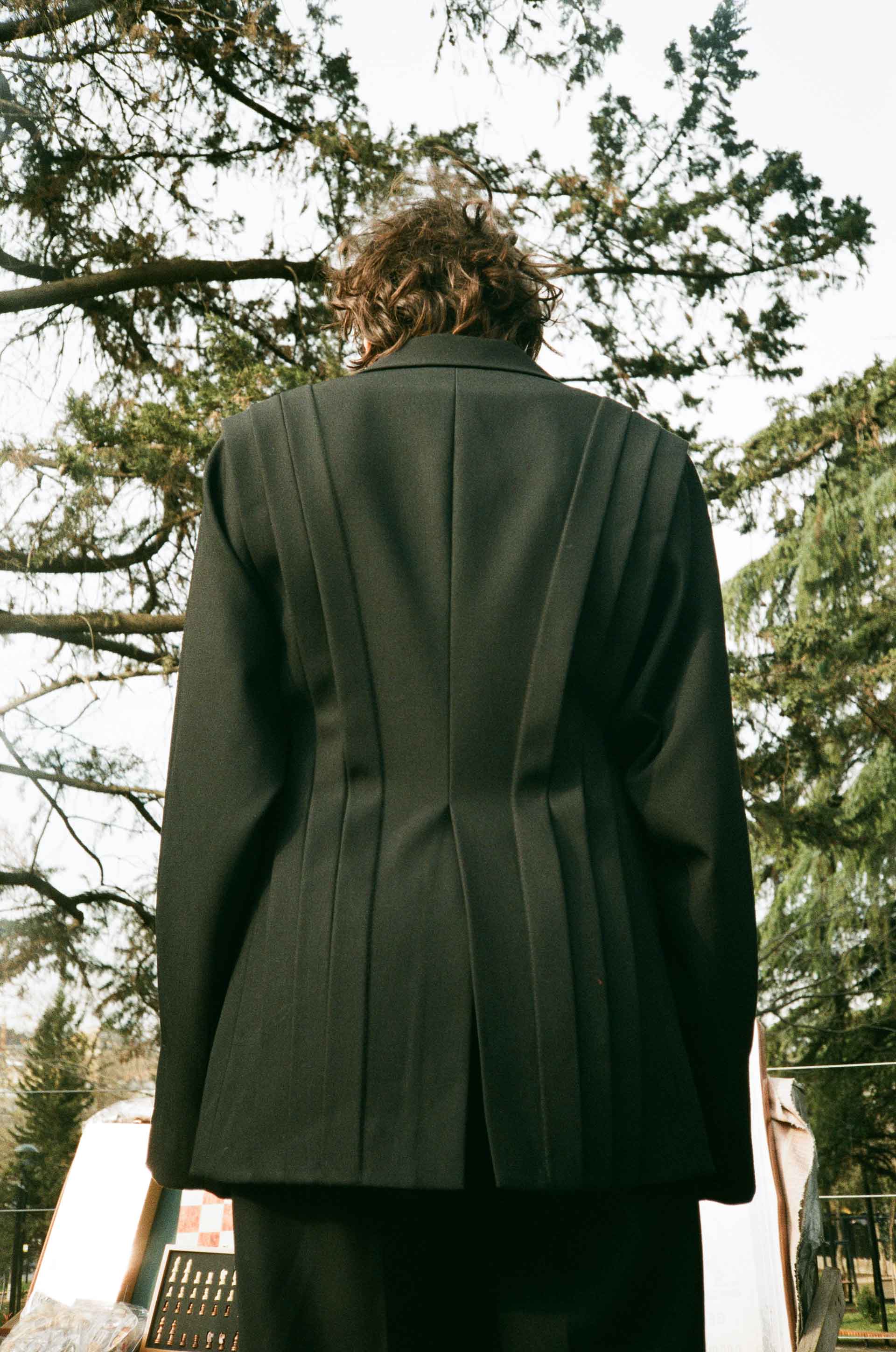 SITUATIONIST Spring/Summer - 20/21
"For the Spring/Summer 21 collection, we did not need to look for inspiration anywhere else but the capital of Georgia, Tbilisi, where our atelier is based. The city is a melting pot, and the locus of a constant clash of cultures between different regions of the entire country. We therefore decided to capture the existing elegant essence, purity and manner of dressing. We turned them into something very sensitive and personal, but nonetheless very hopeful and eternal."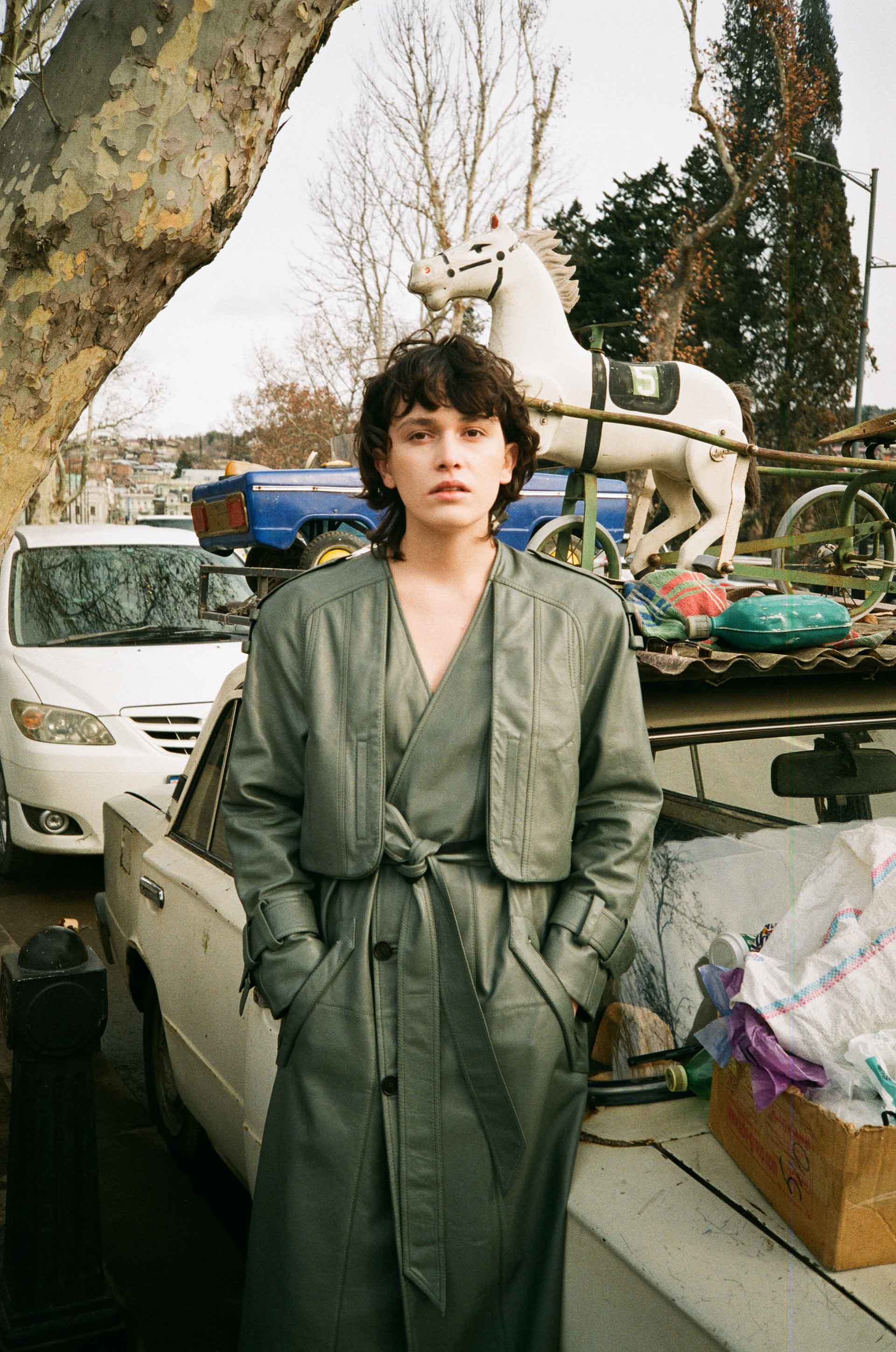 SITUATIONIST Spring/Summer - 20/21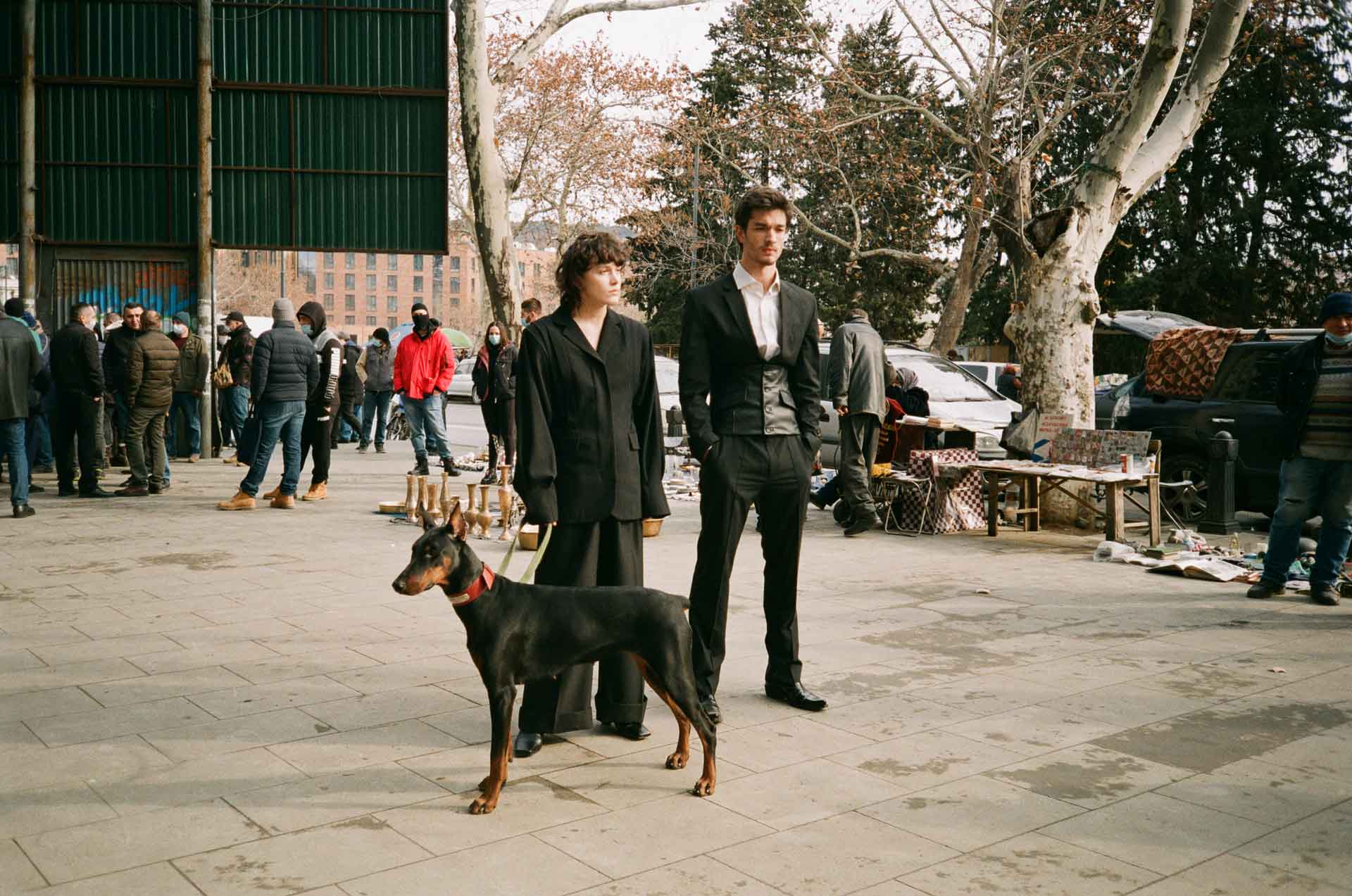 SITUATIONIST Spring/Summer - 20/21
This season has turned out to be the one showcasing the most exceptional collection the brand has ever nurtured and created. This may have resulted from the fact that SITUATIONIST treats each of the garments in its own way, awarding every single one an individual poise. Being focused on the brands' patrimony, the creators have revived and revised techniques and construction methods so as to renew them in the manner that felt right at the given moment.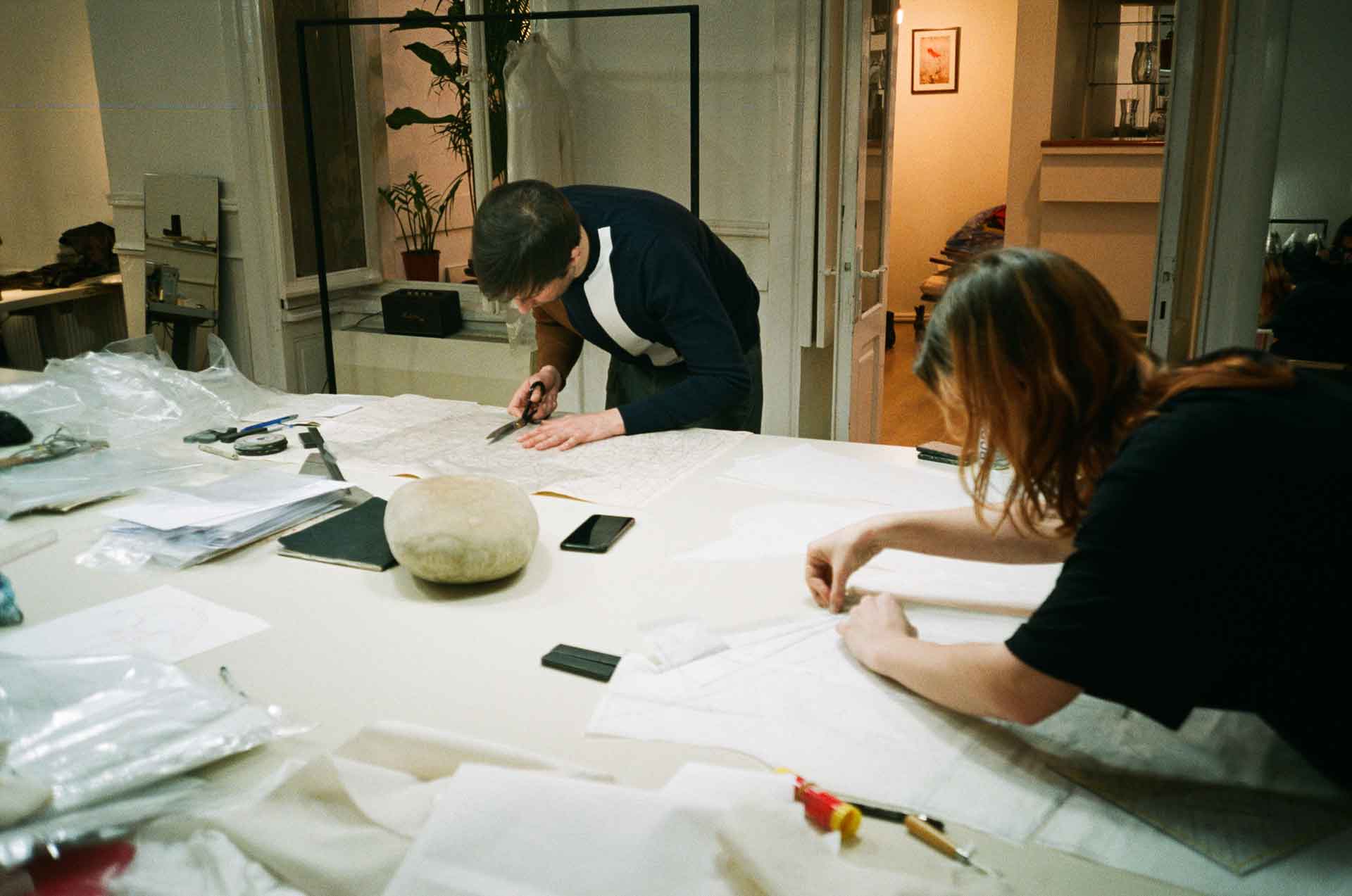 Working process at the atelier

SITUATIONIST is comprised of a very small but solid team. Each of its members appreciates togetherness and the opportunities afforded by cooperation, which happen to be the most important aspects of work. Everything is made in-house by the invaluable co-workers of the company, who shape the brand's core driving force.