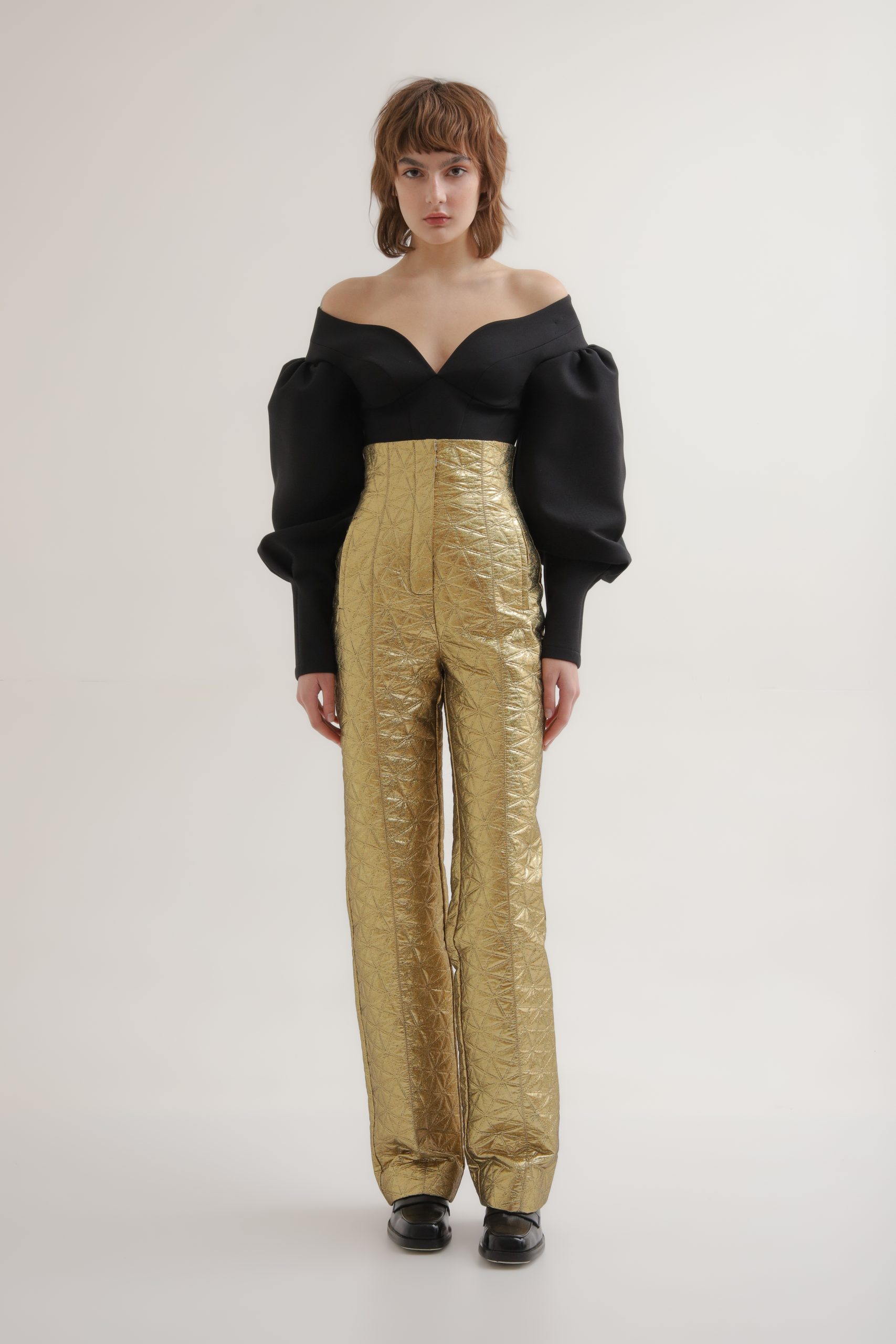 DALOOD FW-21/22
Since pink stopped being just a colour for little girls and the most feminine shade became the symbol of strength as opposed to fragility, a new wave of feminism was created. This cultural shift made its way to the catwalks and many new school designers greeted it with open arms, one of them being Dalood's creative director Maka Kvitsiani.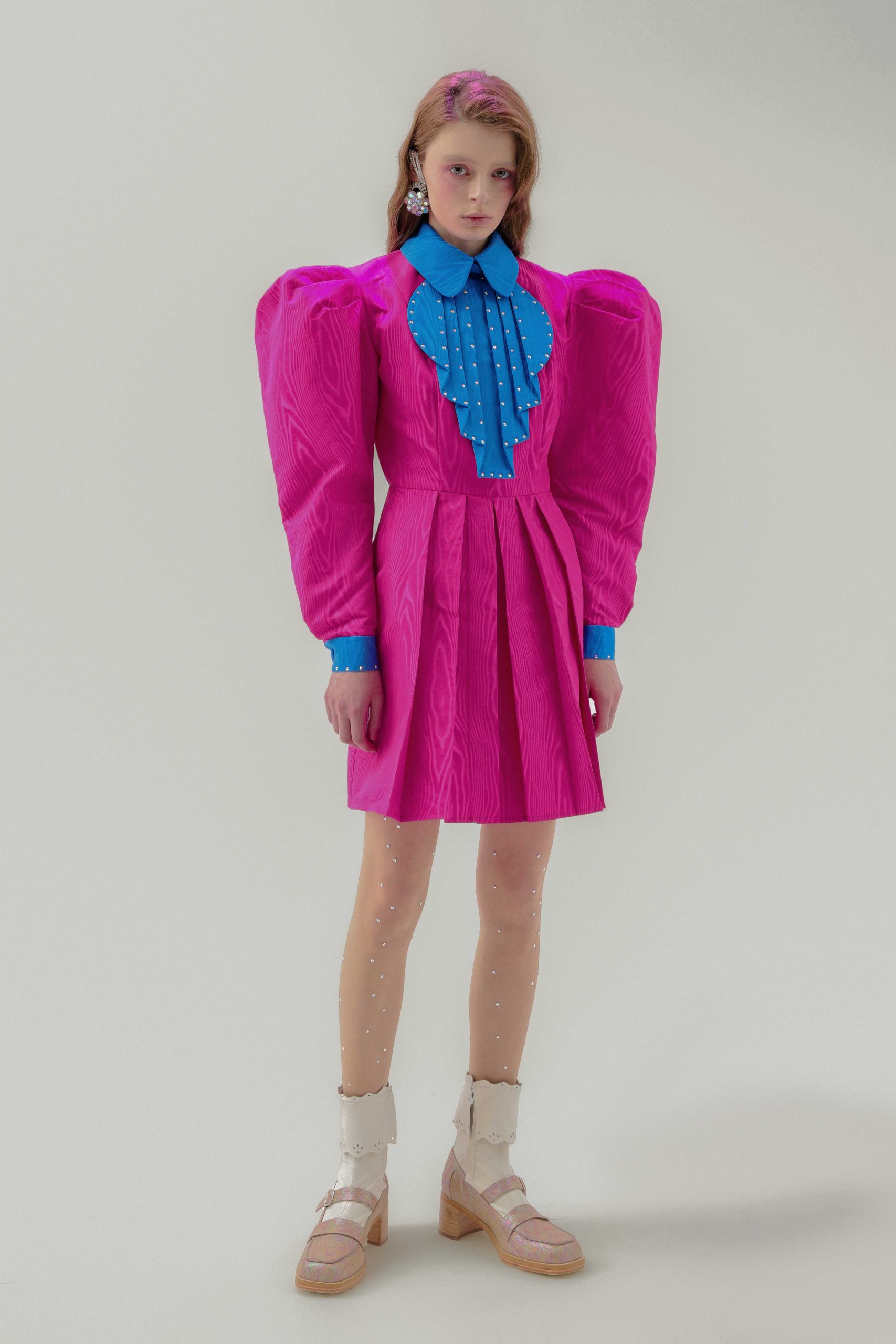 DALOOD FW-21/22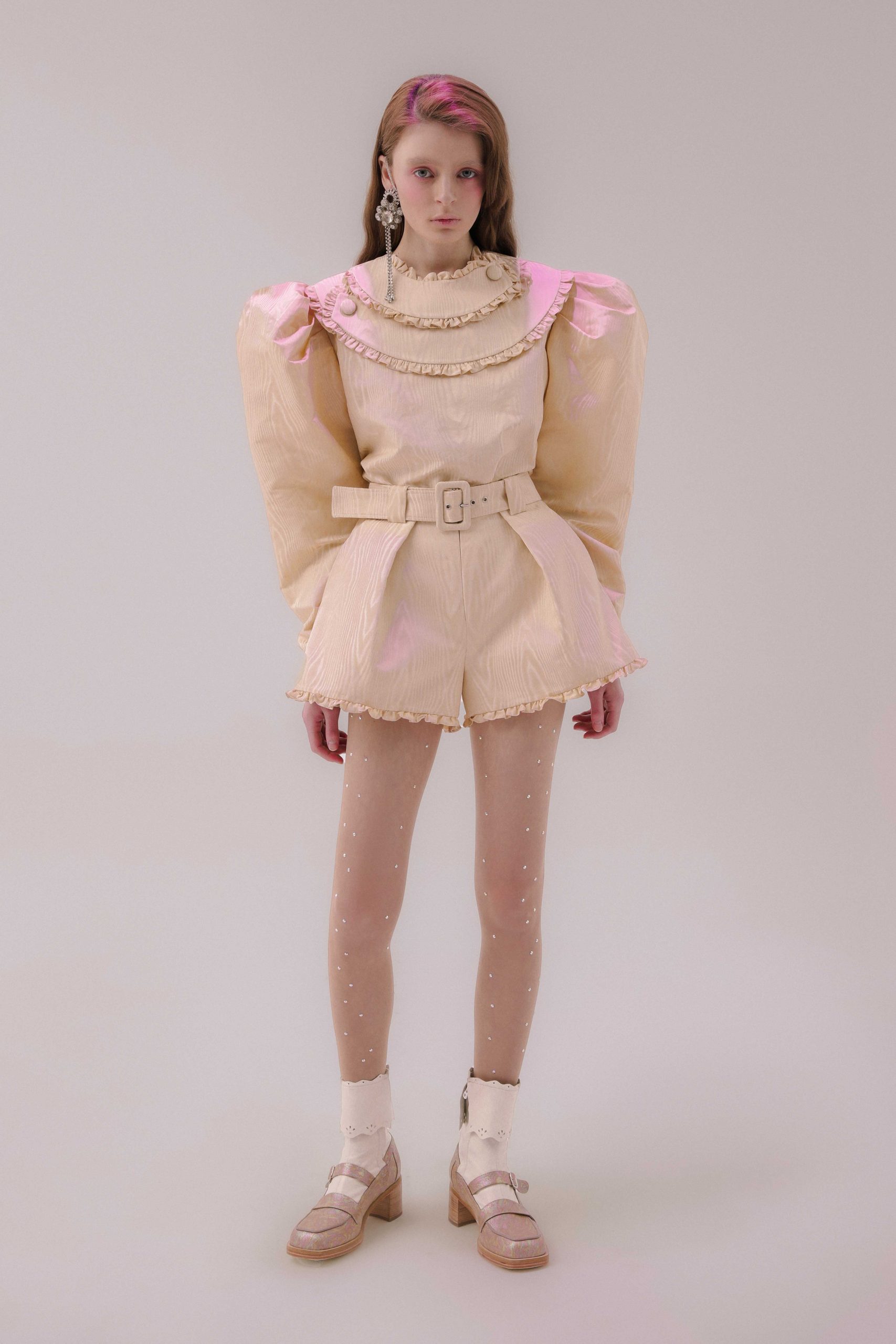 DALOOD FW-21/22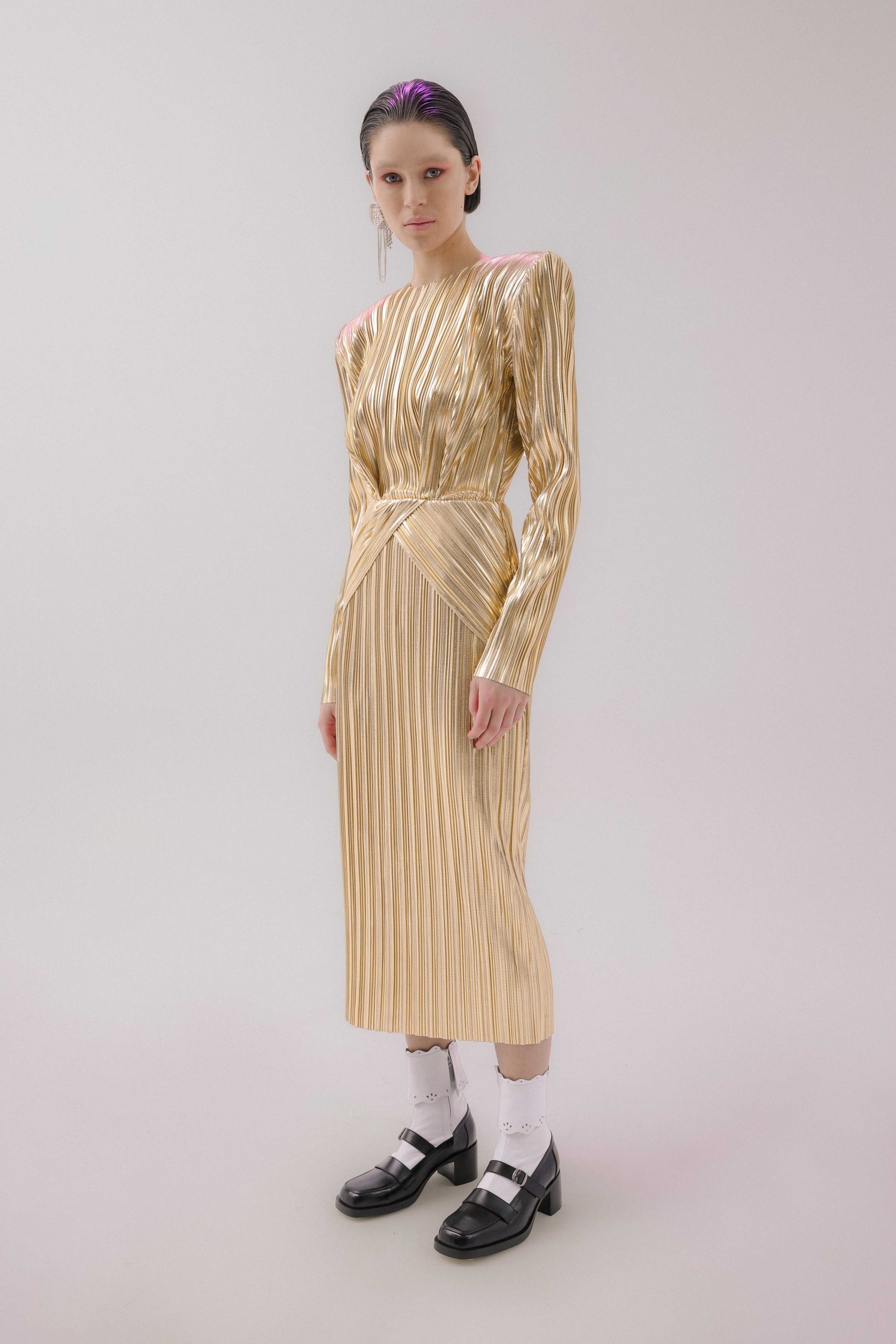 DALOOD FW-21/22
Bored of mainstream trends centered around sexiness and millennial, with her latest collection the designer is strengthening a new feminine esthetic. Dalood is embracing the innocence and chastity of childlike style in bright monochromatic pallet and with utmost purity, almost fully stripping the collection off of any sensual or erotic notion and you can very well tell, they are doing it with pleasure.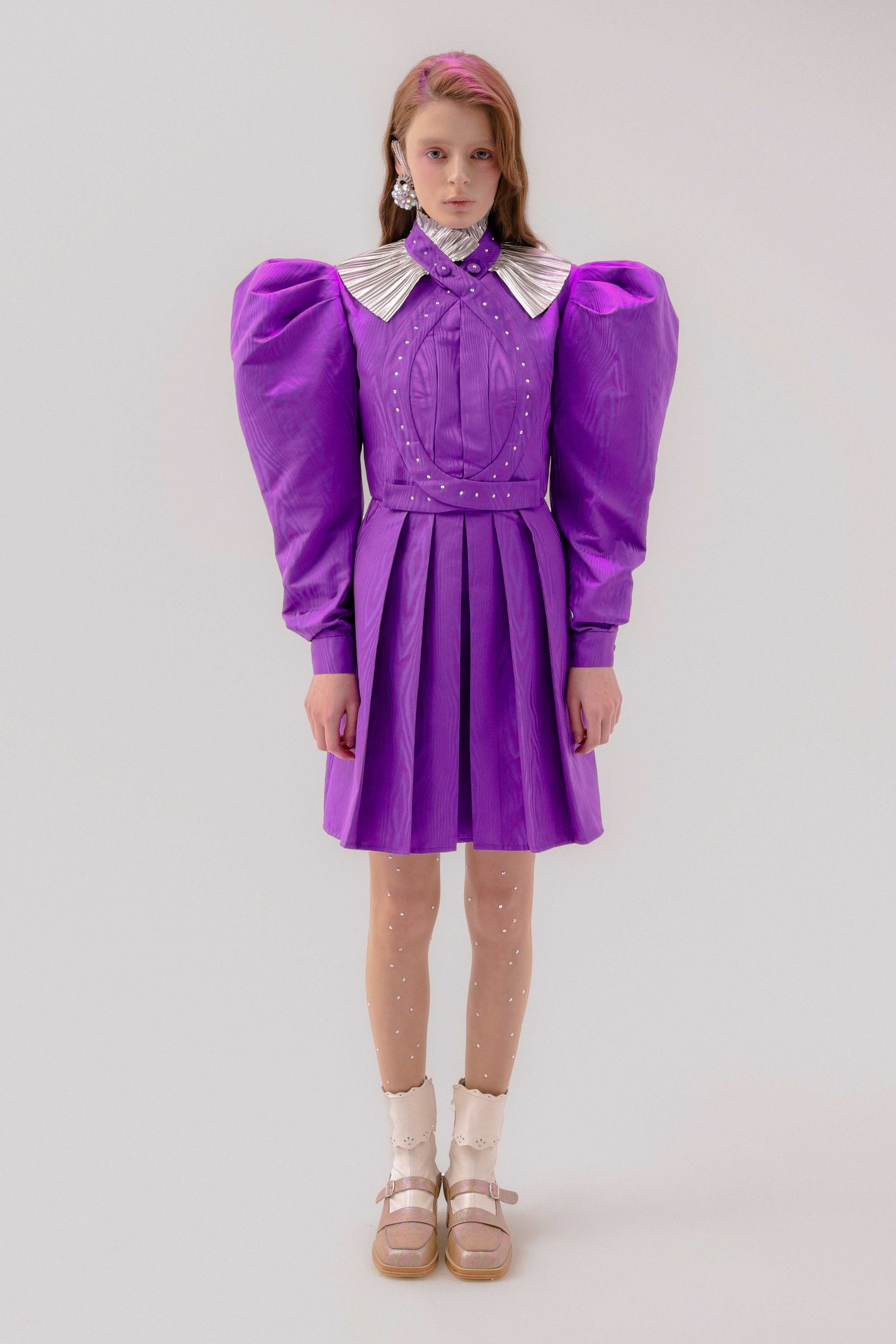 DALOOD FW-21/22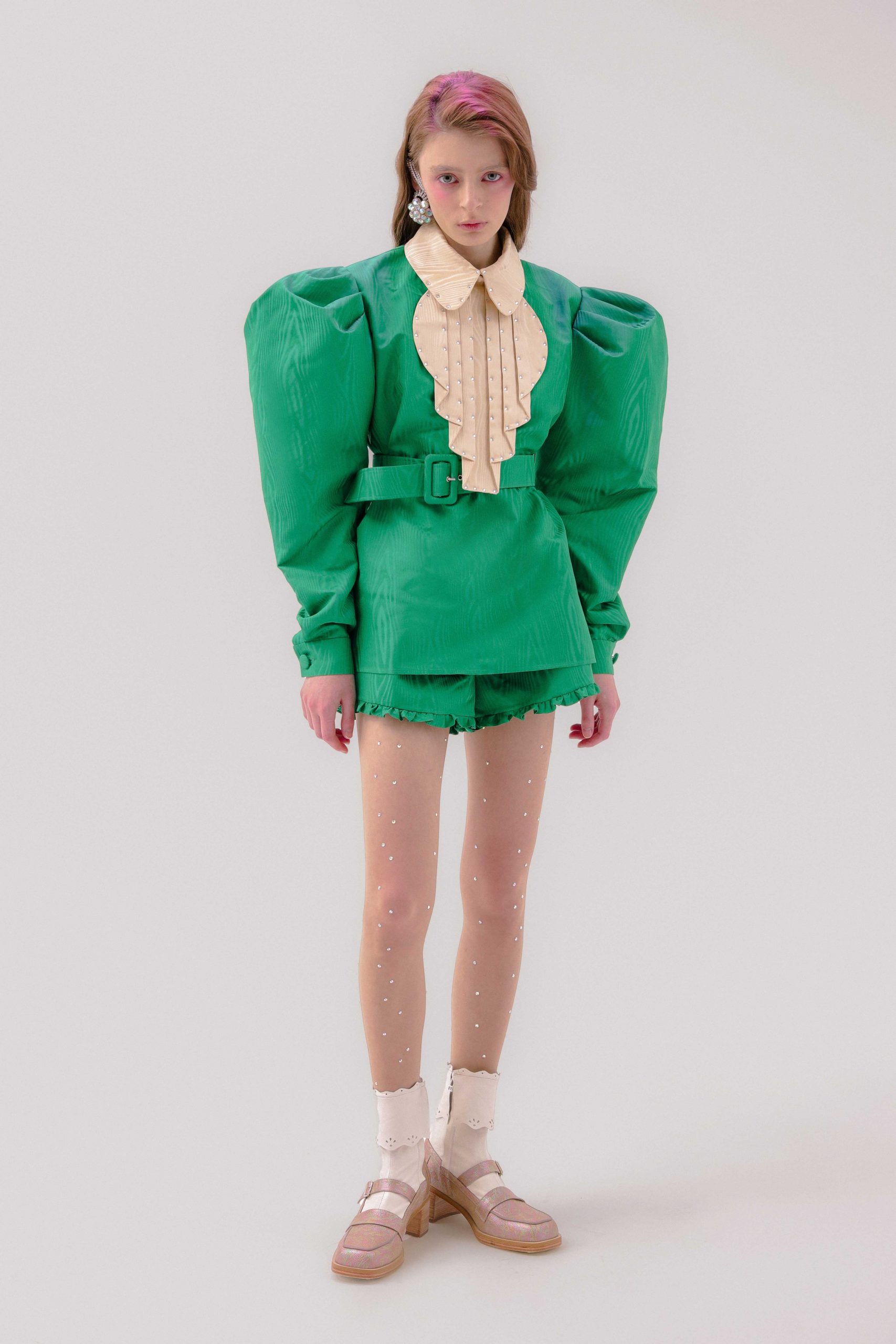 DALOOD FW-21/22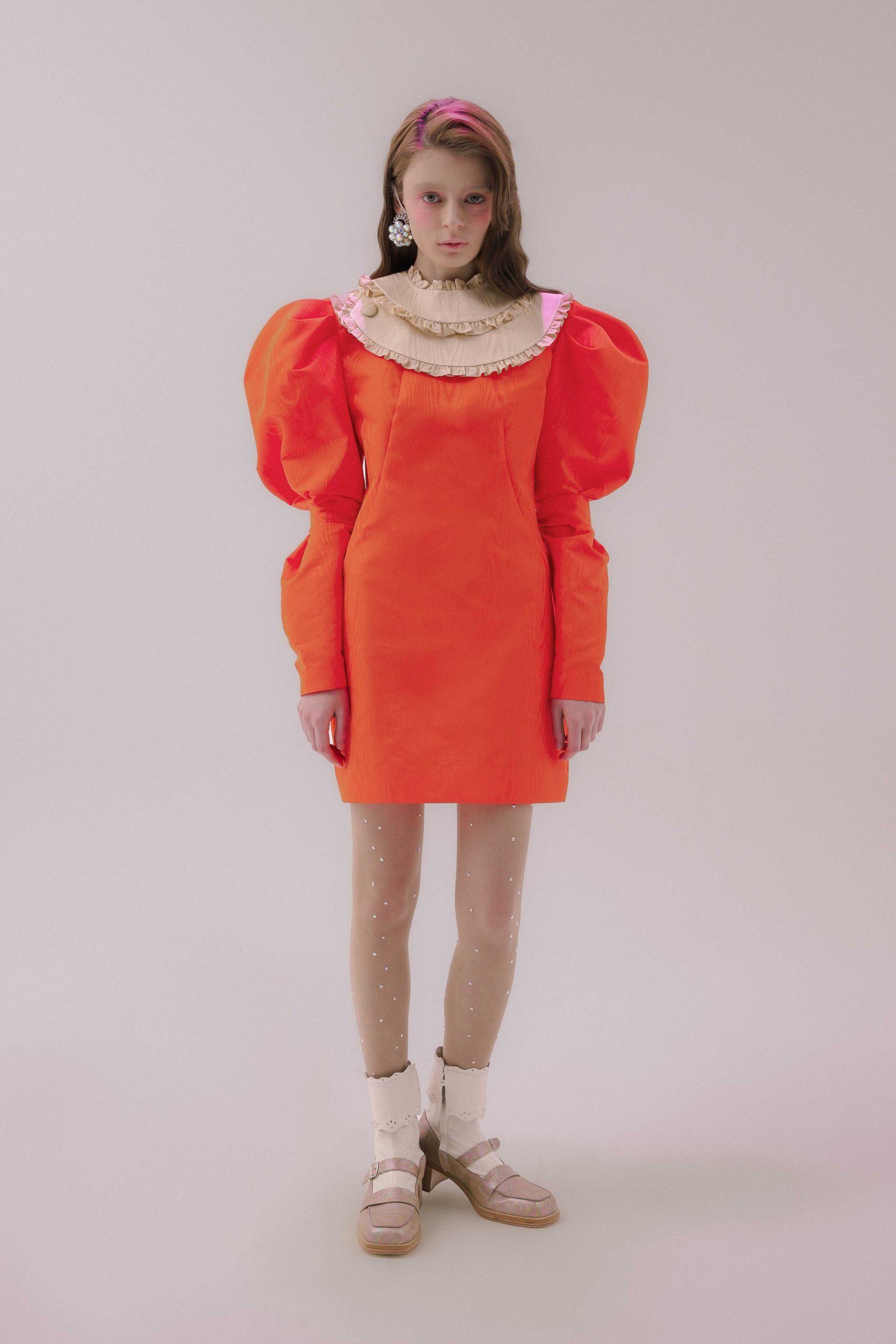 DALOOD FW-21/22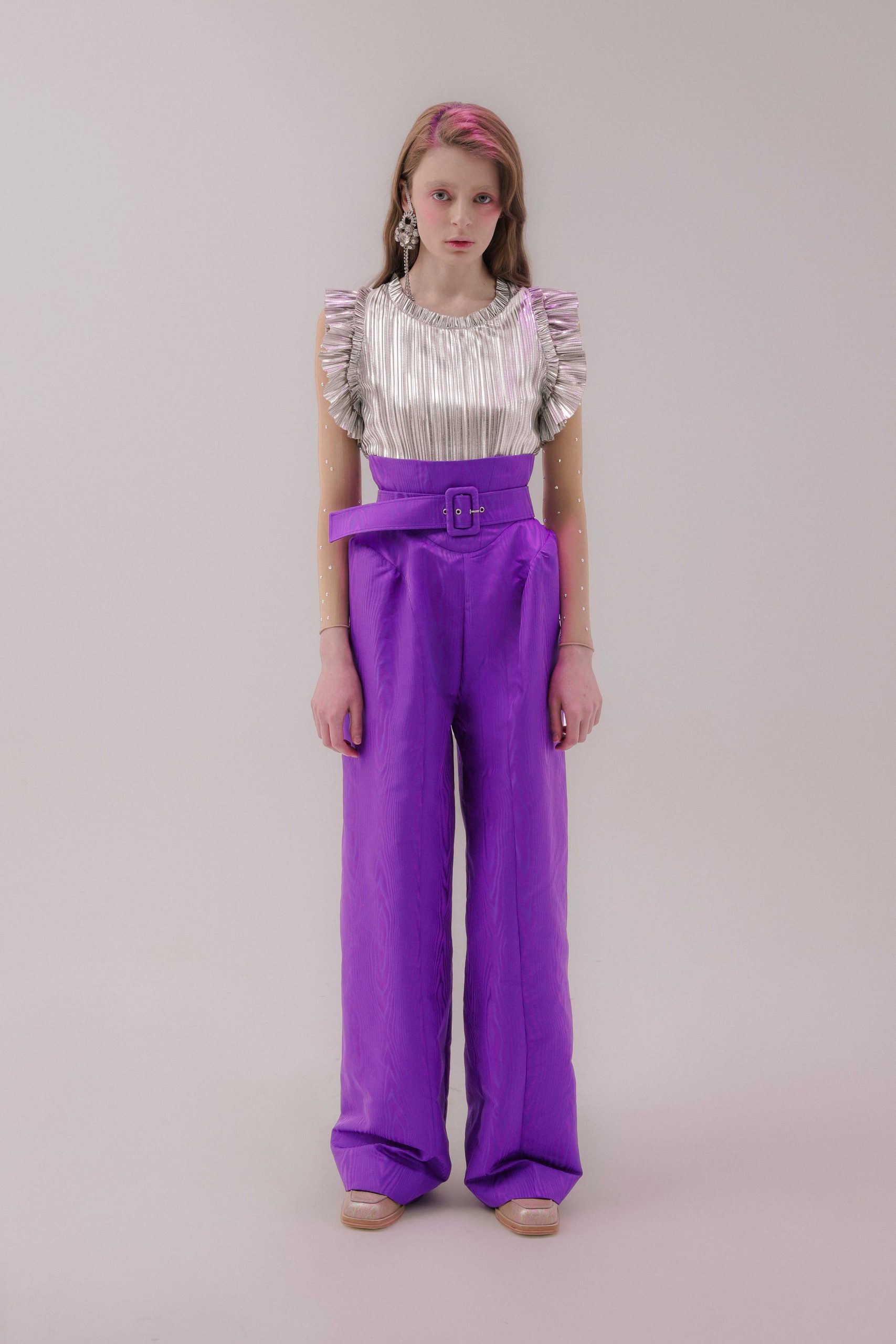 DALOOD FW-21/22
Elizabethan doublet inspired green and beige taffeta outfits with puffed-up sleeves, high waist belts and ruffled chest details; multiple variations of monochromatic bright color midi taffeta dresses with ruffled neck collars and puffed-up sleeves; 80's inspired suit in glittering metallic puffer fabric; and what is more, finalizing these looks with Mary Jane shoes with attached leather "sock", rejectevery feminine or sexual expectations placed on women and set them free to embrace their inner child without the need to impress anyone but themselves.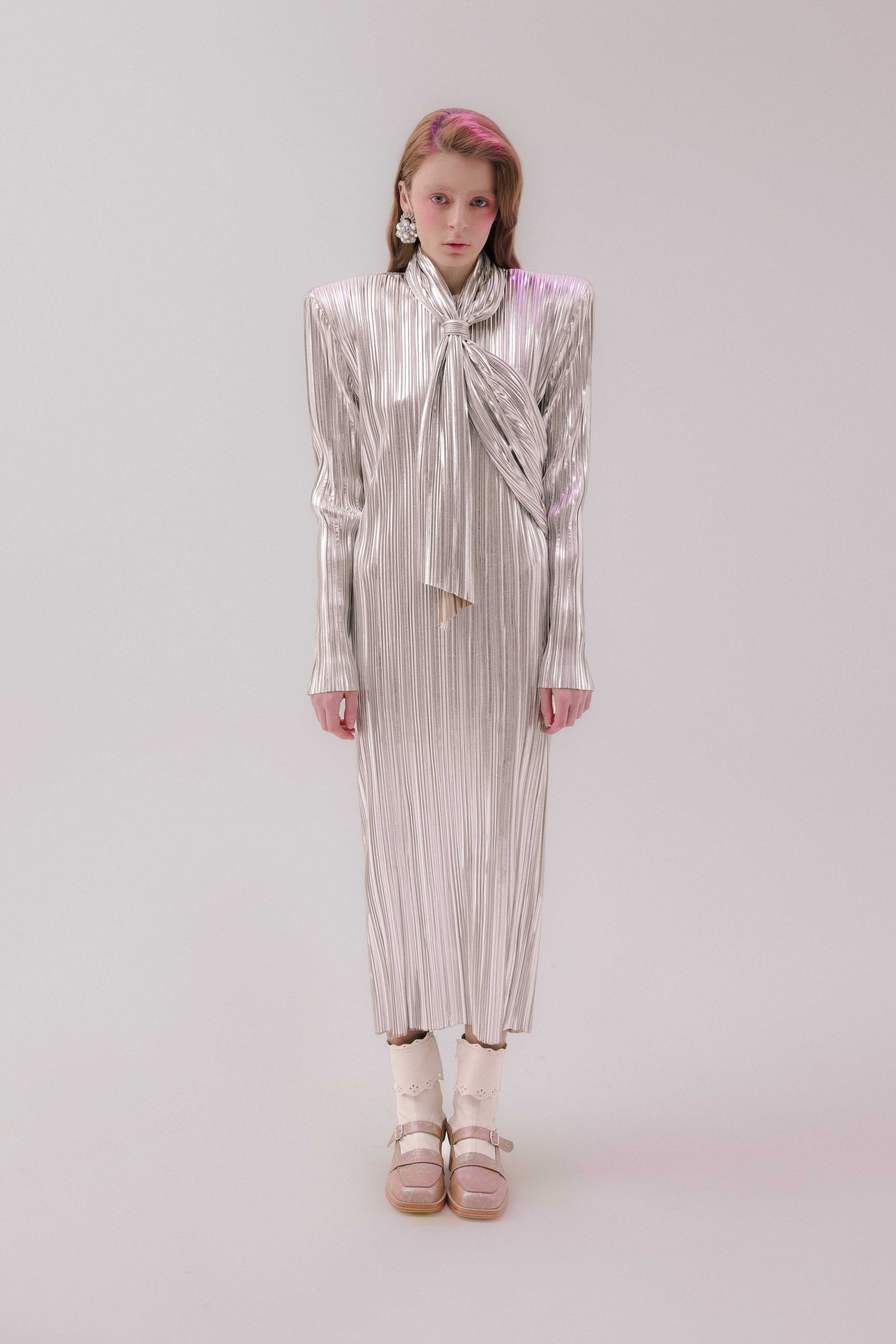 DALOOD FW-21/22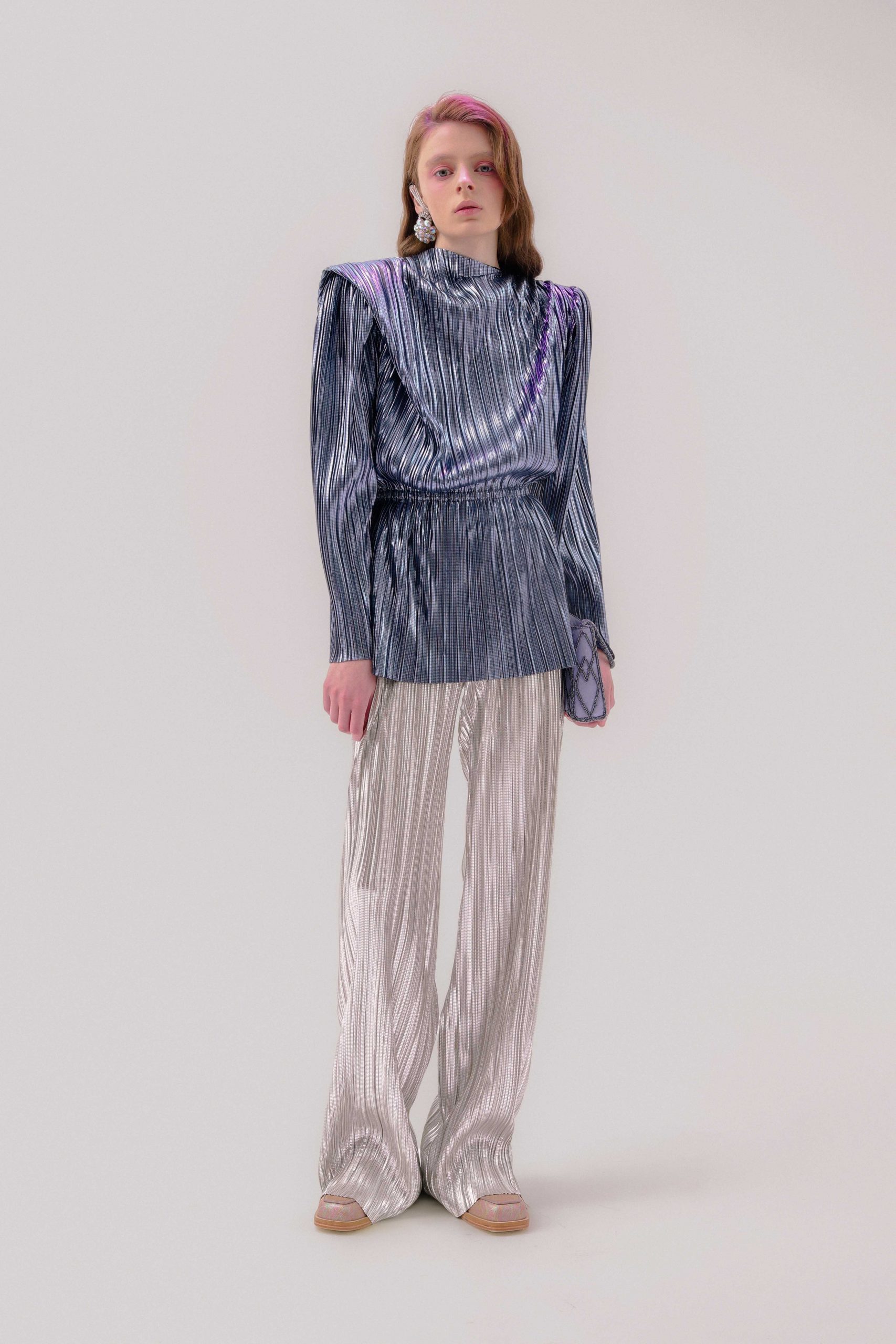 DALOOD FW-21/22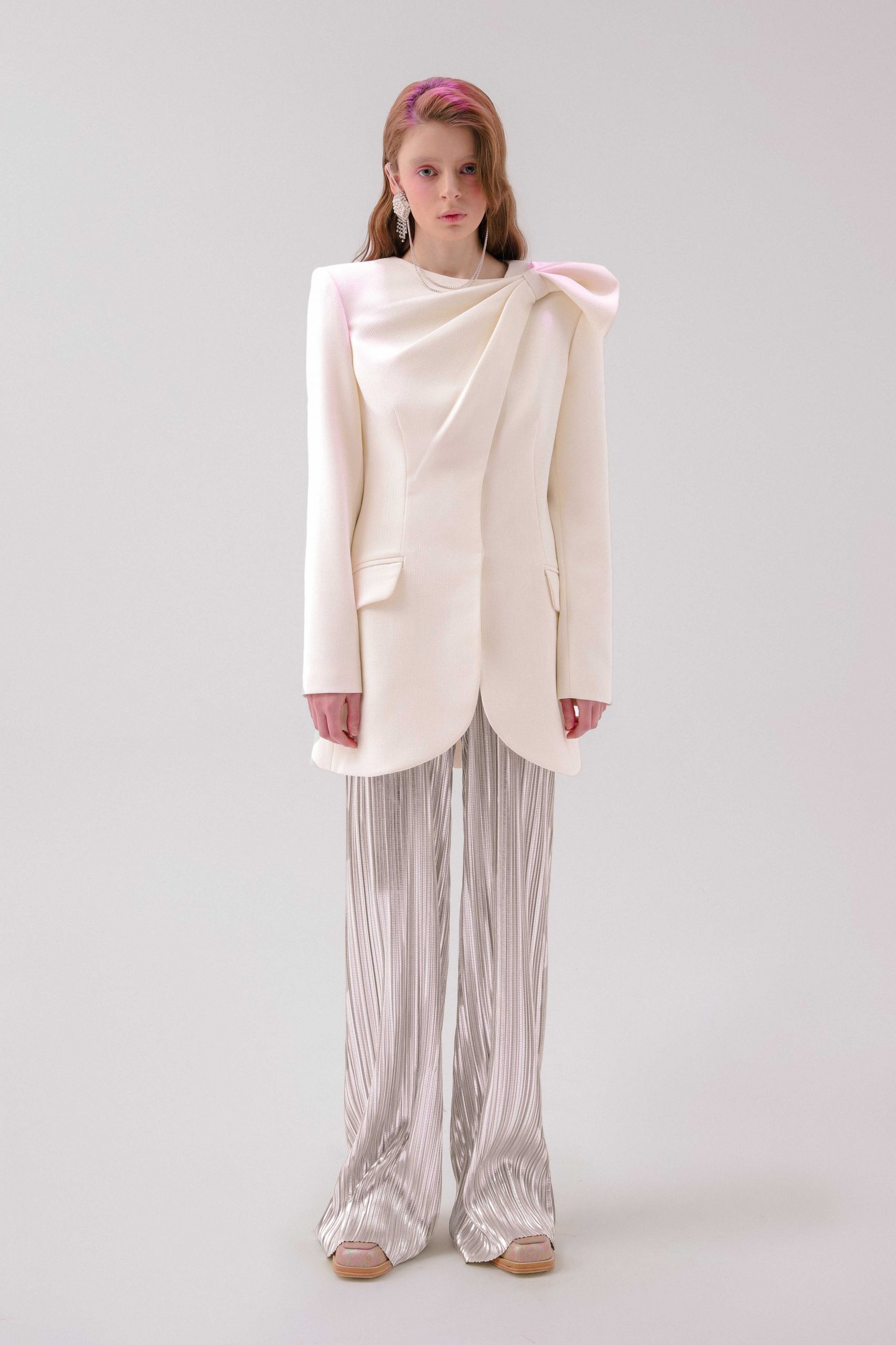 DALOOD FW-21/22
DALOOD FW-21/22
DALOOD FW-21/22
However, Dalood would not have stayed true to their aesthetics if they had not infused their signature style into the collection. Consequently, you can feel the grown-up touch in dresses section of the collection: confident, strict, masculine shapes - broad shoulders, tight waists and mixed fabric suits harmoniously juxtaposing with 80's metallic sparkly colors and most feminine shaped glitter night out outfits.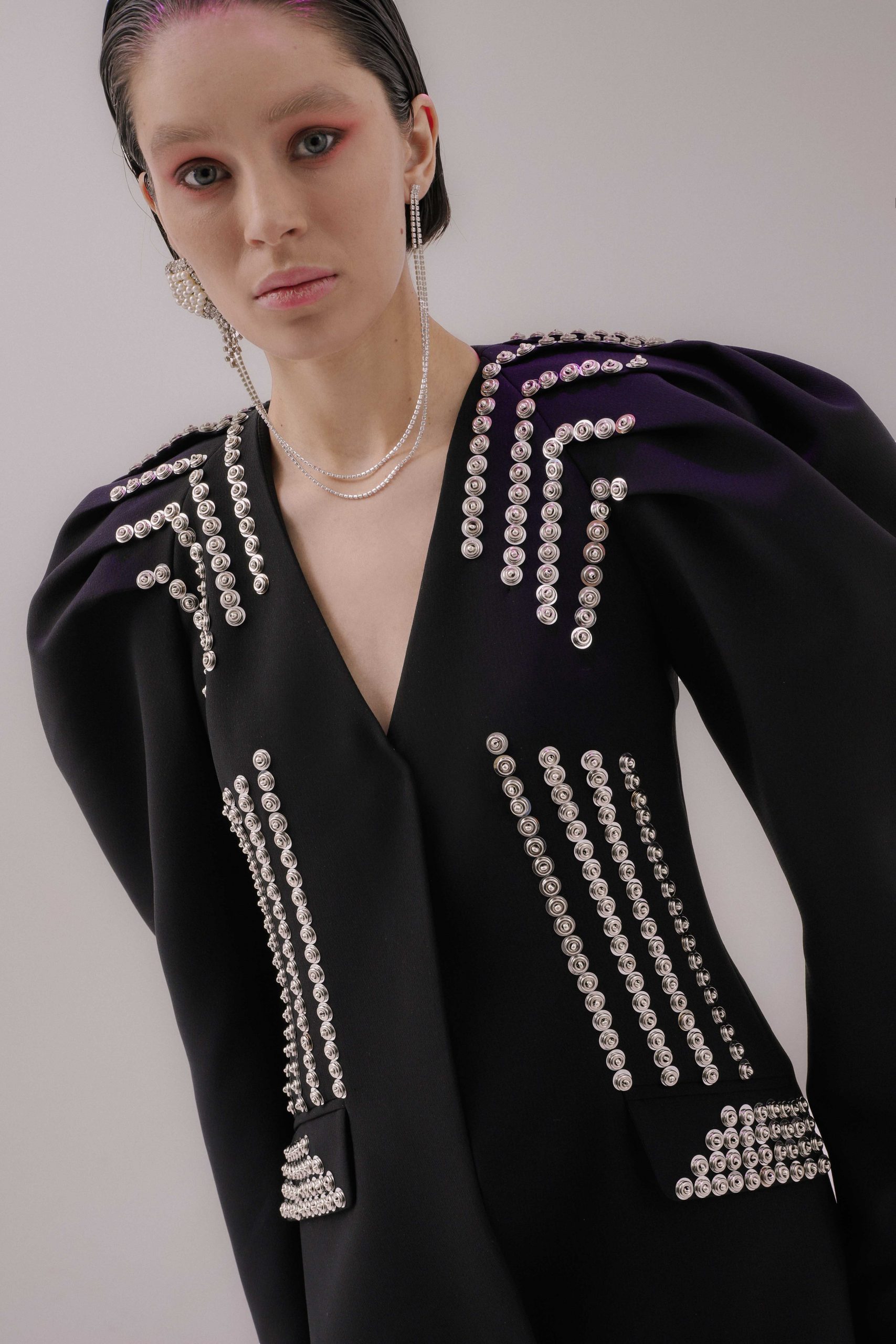 DALOOD FW-21/22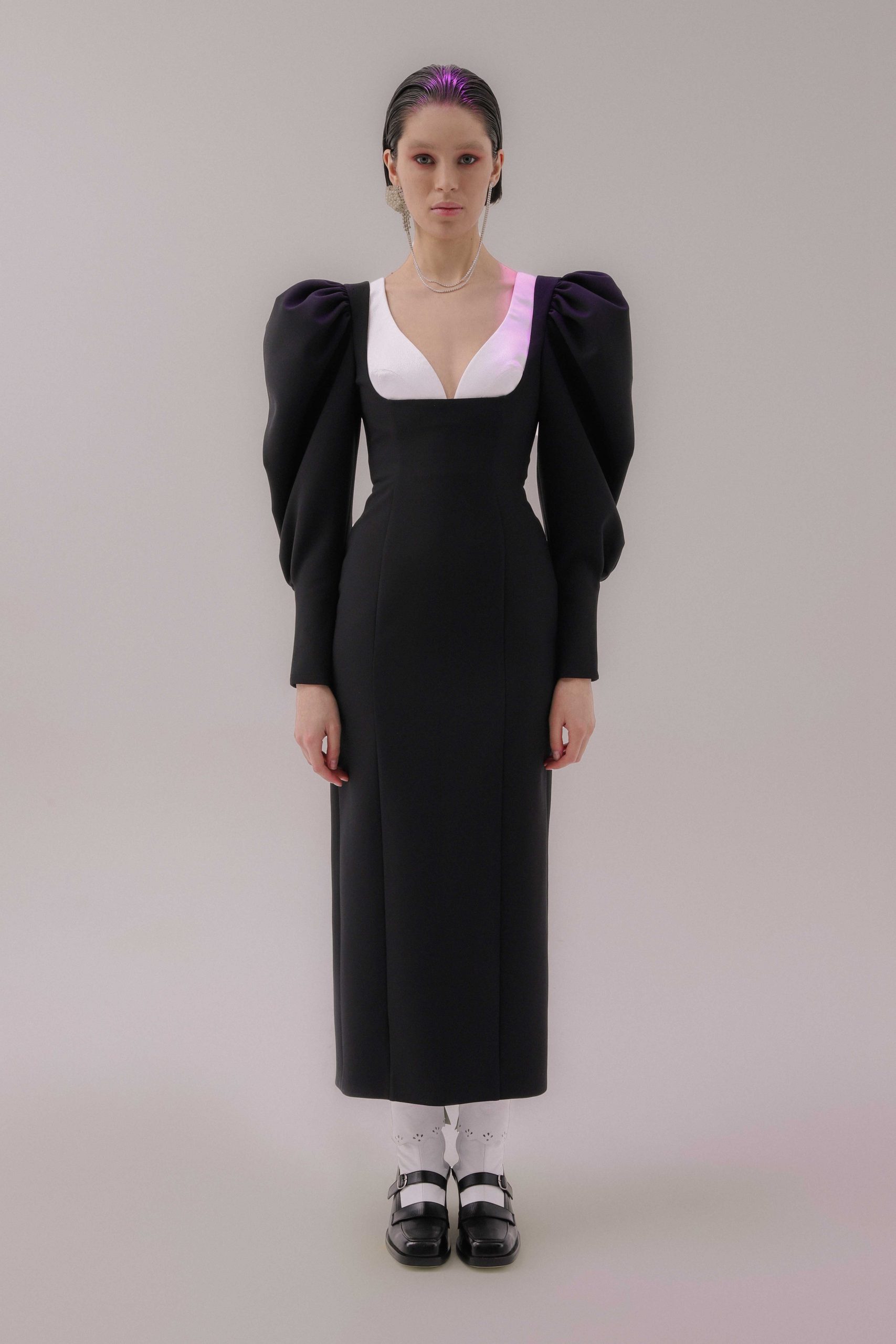 DALOOD FW-21/22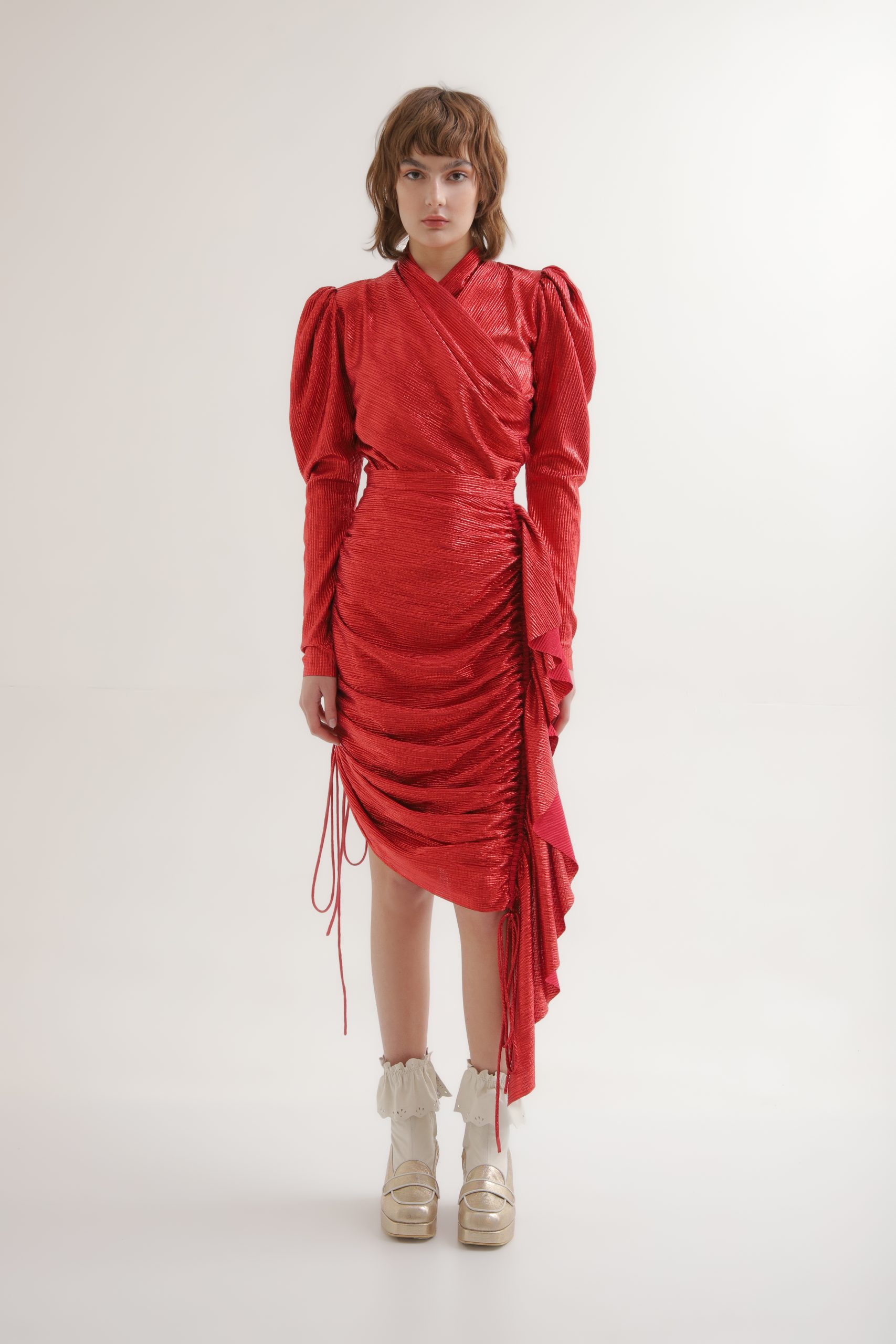 DALOOD FW-21/22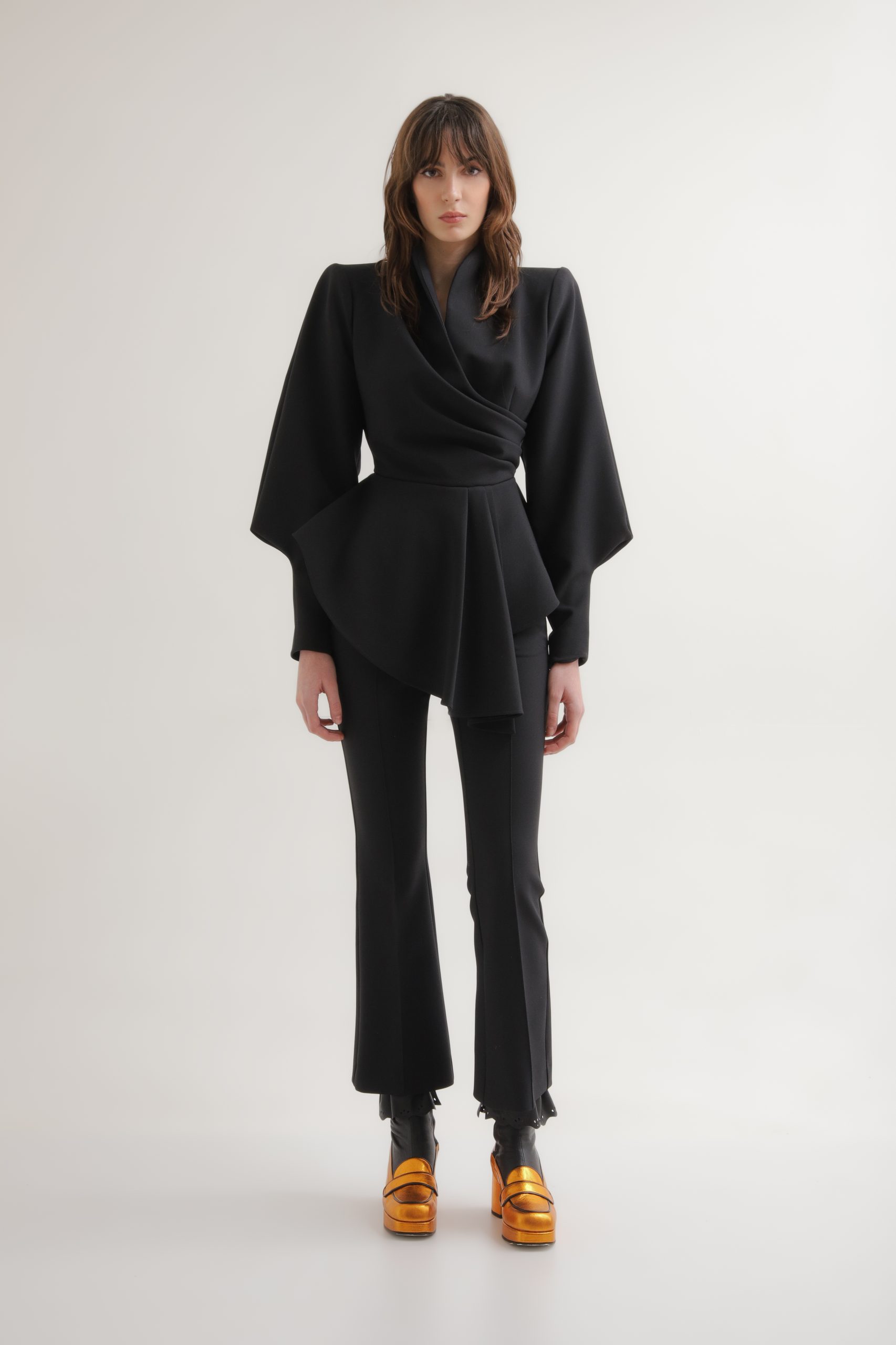 DALOOD FW-21/22
Born in Georgia, educated in Tbilisi, London and Moscow, Dalood Group founder and CEO, Maka Kvitsiani grew up in a multicultural environment. She has established a cool, "go to" brand that never fails its customers and always meets their high expectations. Today, Dalood as an atelier consists of 15 full-time staff. Mostly famous for its high quality, handmade embroidery and craftsmanship.