Having existed since early antiquity as a small settlement and converted by Romans into a fort around AD 300, Petra became a city thanks to the efforts of the Byzantine Emperor Justinian, who in the early 530s enclosed it within a strong defensive wall and constructed new buildings at the site. The sixth-century historian Procopius of Caesarea described Petra as a hard-to-reach stronghold, protected by the sea, rocky hills and impregnable walls. In 551, during the Byzantine-Persian war, the Byzantines themselves destroyed Petra, for fear of it falling into Persian hands. Reduced to a small town in the Middle Ages, Petra never regained its former significance, although it remained the centre of a diocese until at least the ninth century.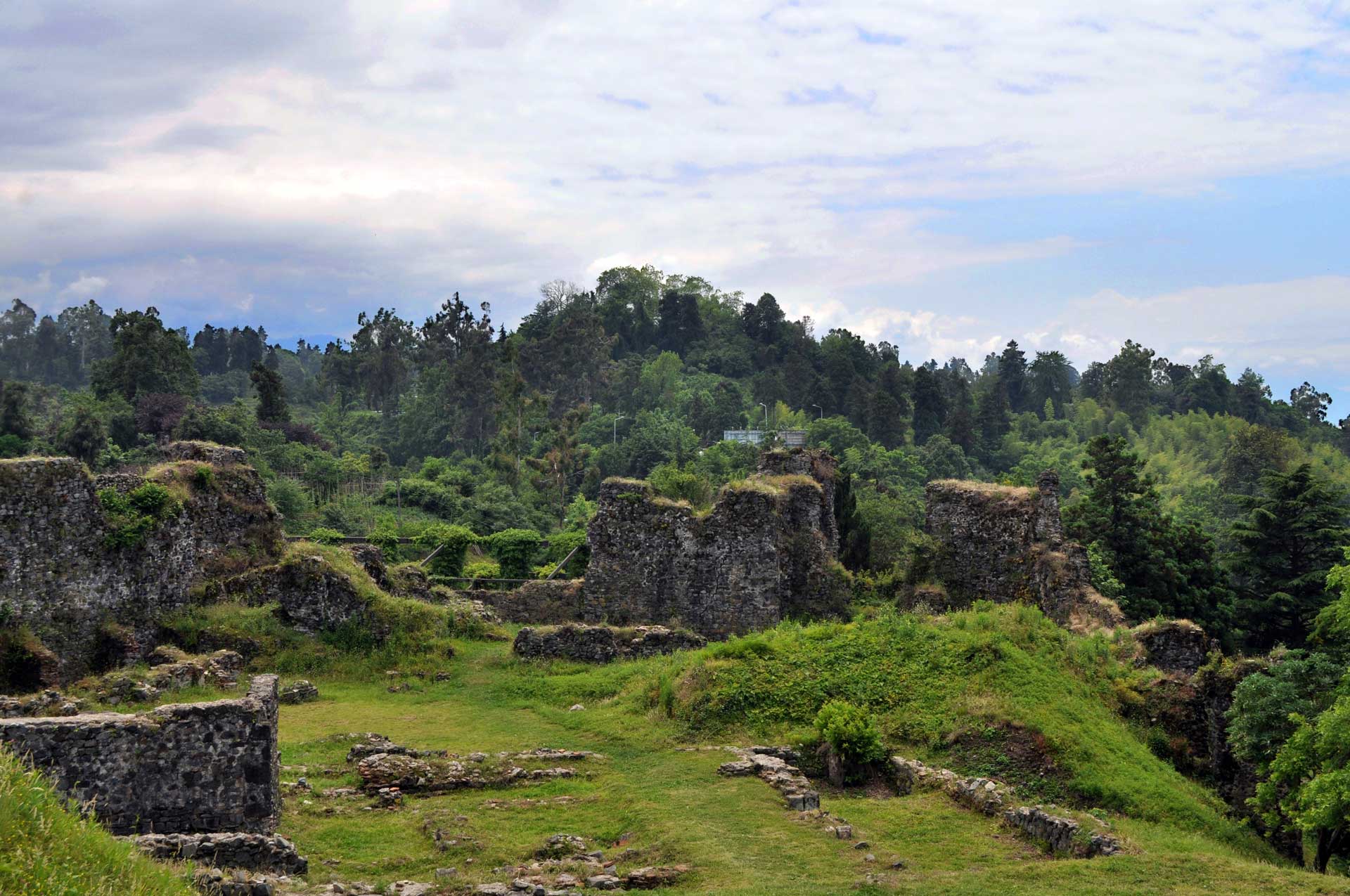 Petra. General view looking south-west
The remains of Petra fortress are located on two coastal hills near the modern village of Tsikhisdziri. The citadel is situated on the larger northern hill, while a tower stands on the southern one. The citadel and the tower were connected by a long double-wall outwork that was consolidated with vaulted pylons in order to block the approach of mantlets and battering rams.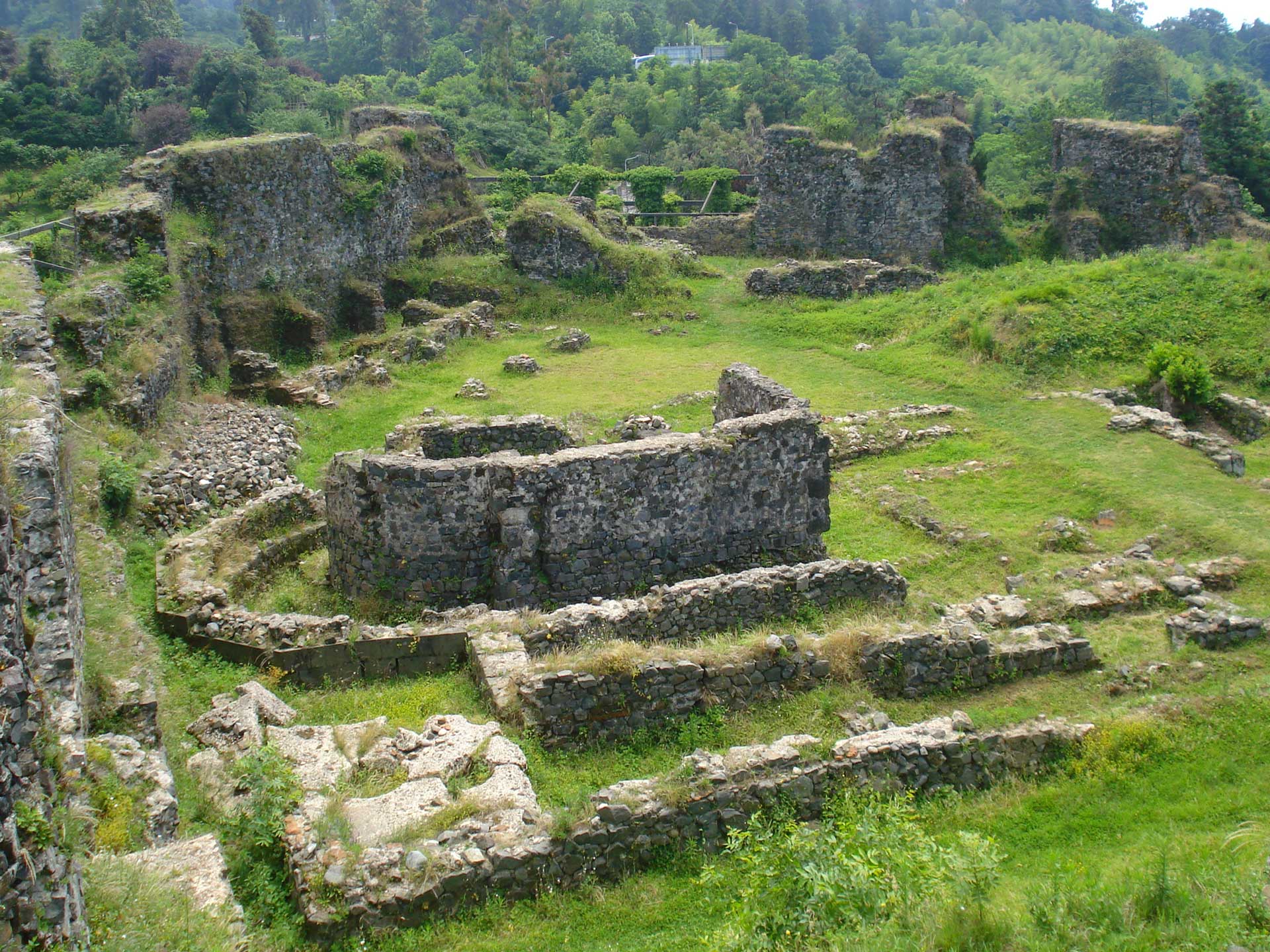 Petra. General view looking south
The citadel occupies a large area on the northern hill, reaching approximately 200 m in length and 100 m in width. Extant remains include the northern, eastern and southern walls, as well as some ruins in the western part of the inner fortress.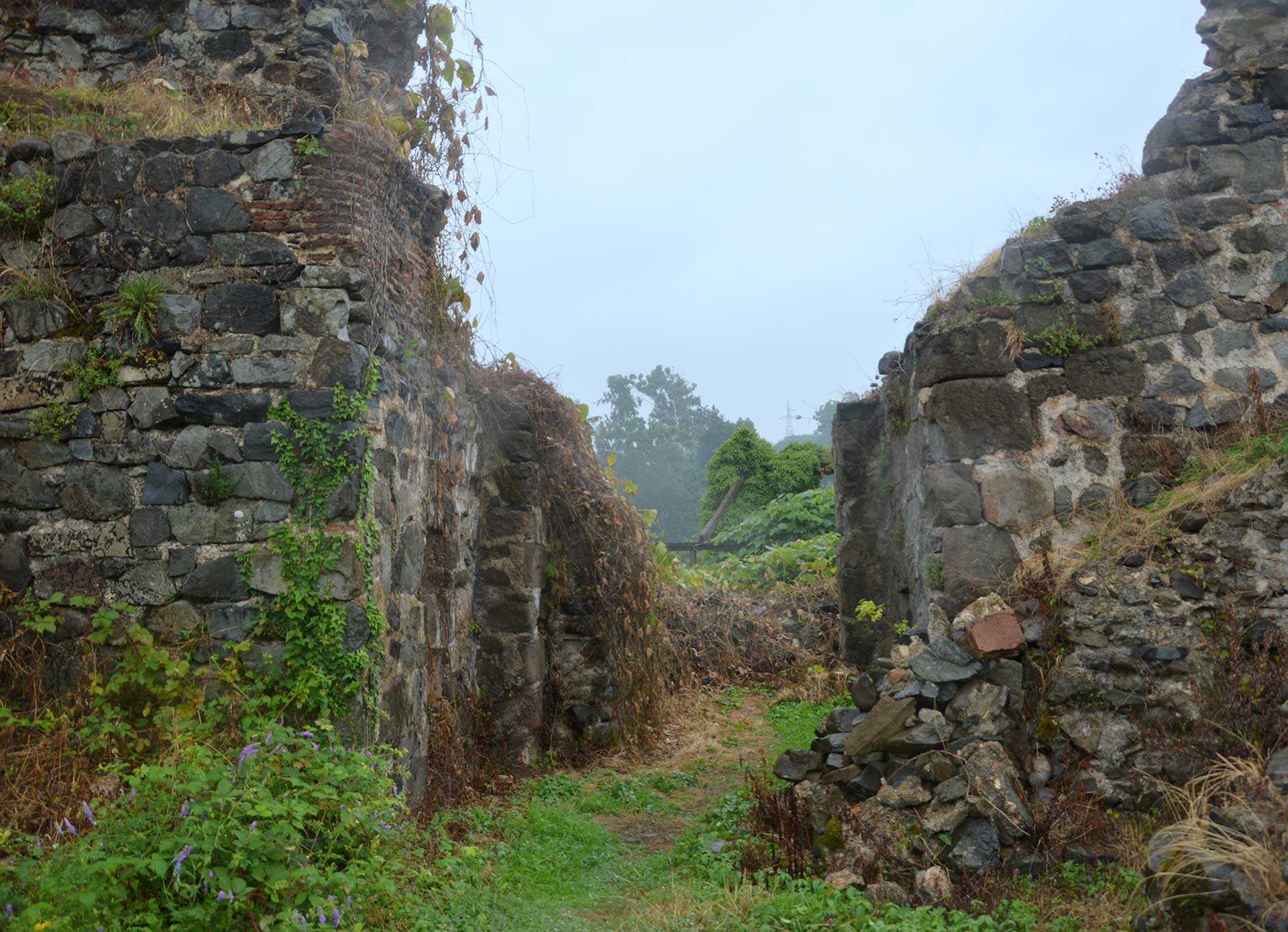 Petra. Eastern gate of the fortress
The main entrance to the citadel was located in the wall connecting the northern and southern hills, and was flanked by two small rectangular towers. The curtains had two gates and were reinforced by four towers, which differ from each other in shape and design.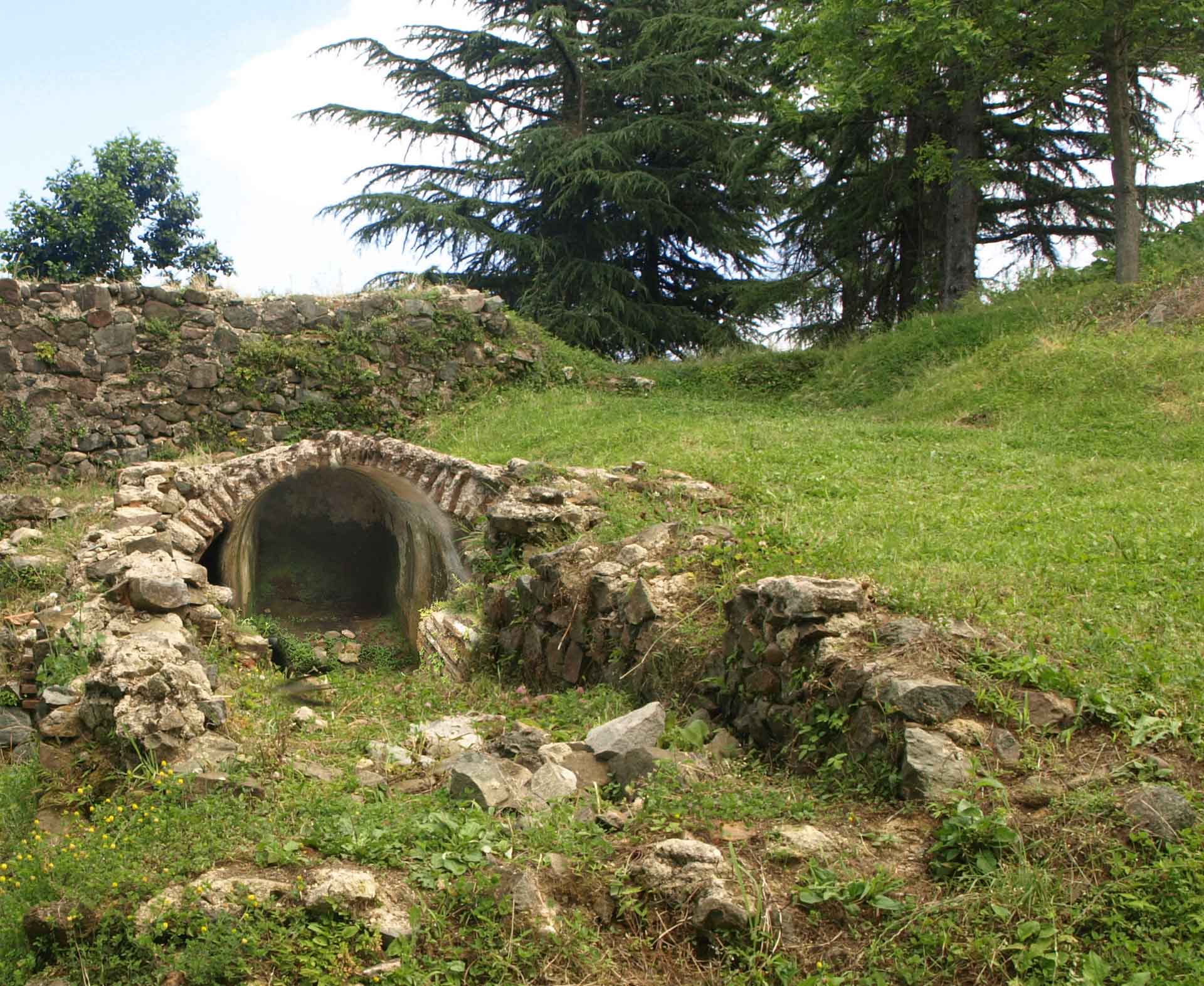 Petra. Remains of the cistern
Apart from the walls and tower fortifications, the citadel was equipped with a bath-house comprising five different functional sections arranged in enfilade, a cistern, and a water supply system that guaranteed the provision of water during long sieges.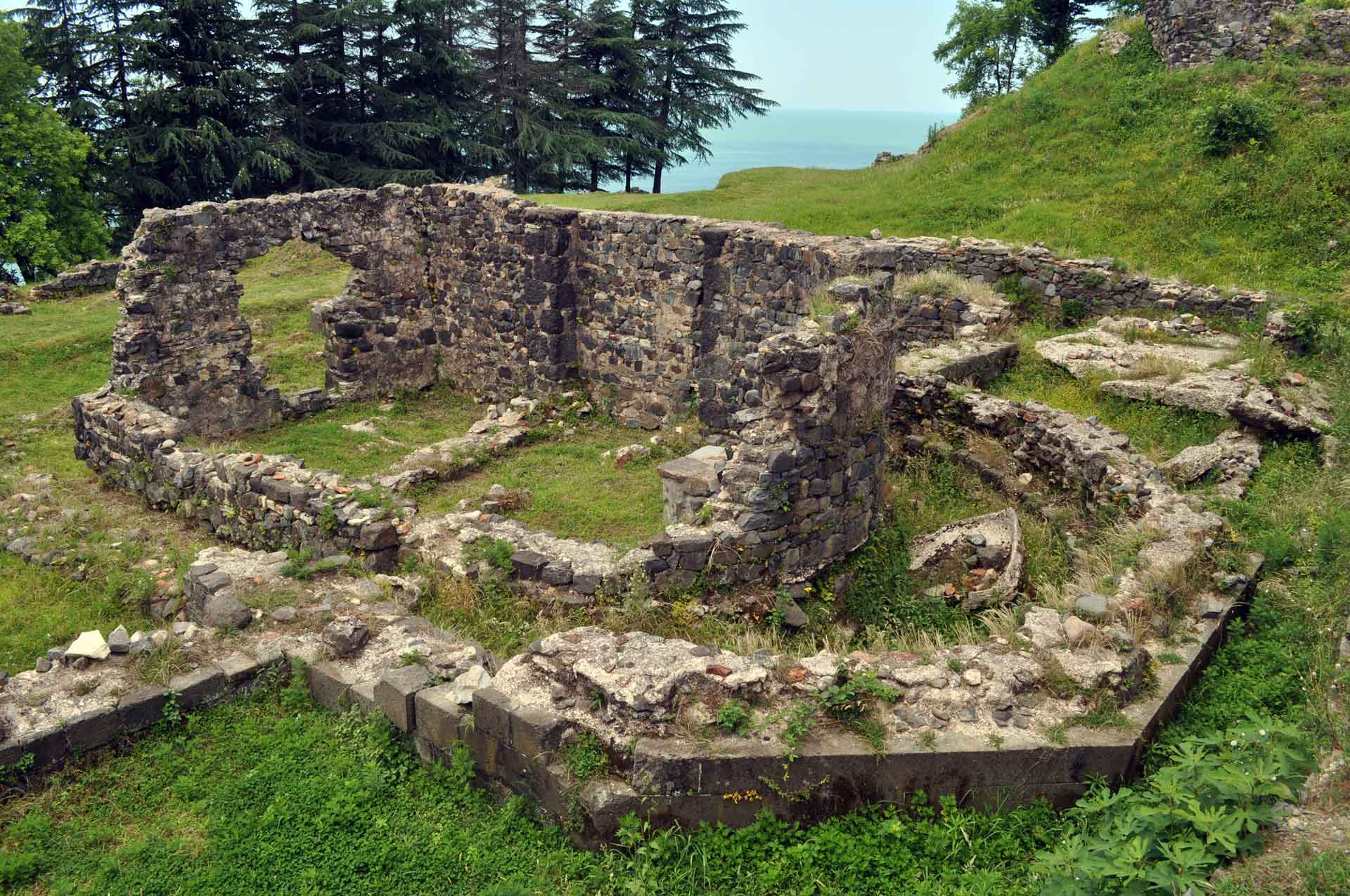 Petra. Ruins of the sixth-century basilica and the later single-nave chapel inside it
There was also a church: a three-nave basilica with a narthex, projecting apse, and a mosaic floor. It was most likely built in the age of Justinian. When the basilica later fell into ruins, a small single-nave chapel was erected within what had been its nave and sanctuary.