Tbilisi's Muslim population appeared after the conquest of the city by Arabs in the early eighth century. Several mosques were erected in Tbilisi during the Middle Ages. The largest among them was the Shi'a mosque that stood on the right bank of the Mtkvari, close to the river. According to oral tradition, it was built by Shah Ismail I of Iran, who invaded Georgia and occupied Tbilisi from 1522 to 1524. The mosque was renovated several times in the eighteenth and nineteenth centuries, and was finally demolished in 1950 during construction of the new Metekhi Bridge. Some of the glazed tiles that once faced the mosque are now kept in the Georgian National Museum.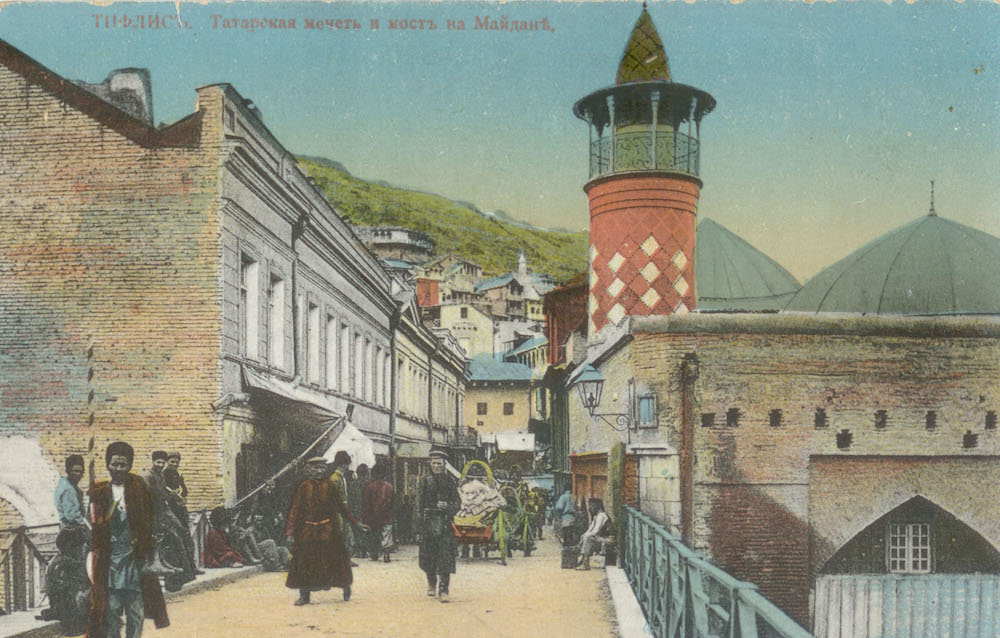 Old Shi'a mosque demolished in 1950. An early-twentieth century postcard
Between 1723 and 1735, the Ottomans, who were governing Tbilisi at that time, built a Sunni mosque below the Narikala Fortress. In 1740, this mosque was destroyed by the Persians. Between 1846 and 1851, it was rebuilt according to the project of architect Giovanni Scudieri. Judging from old photographs, it was a modest rectangular building with plain façades.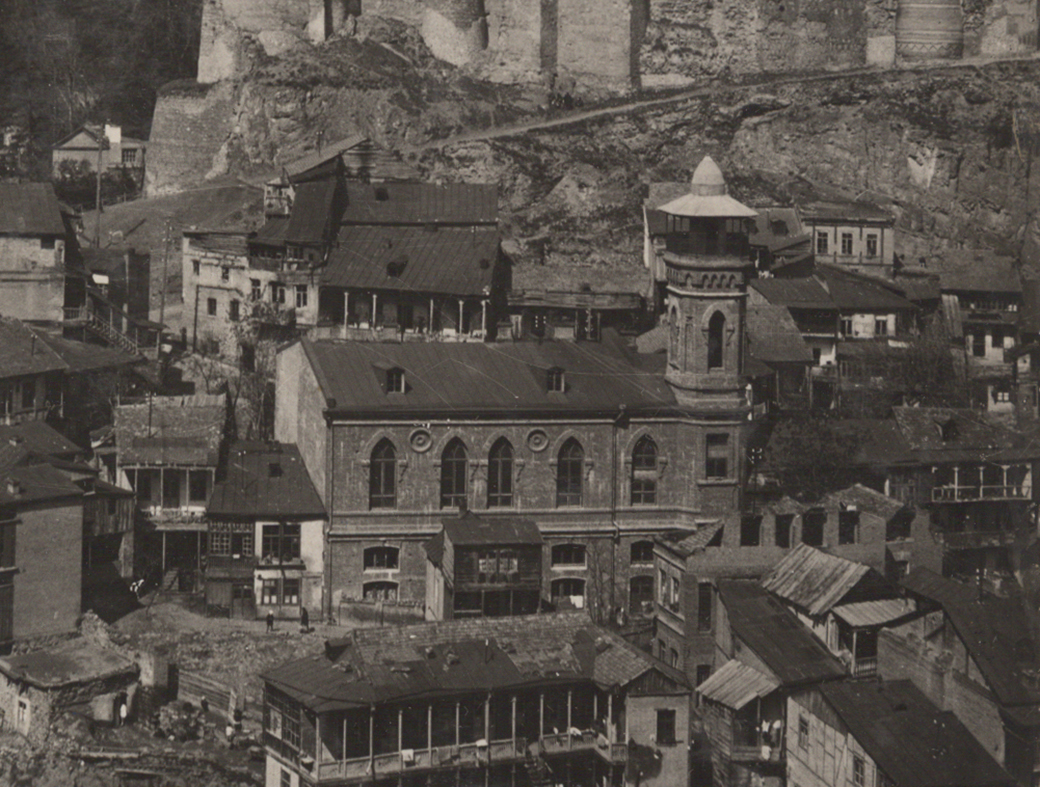 Tbilisi mosque in about 1895
In the 1890s, the building was replaced by a new mosque, which is currently known as Juma Masjid or the Great Mosque of Tbilisi. It currently serves both Sunni and Shi'ite Muslims.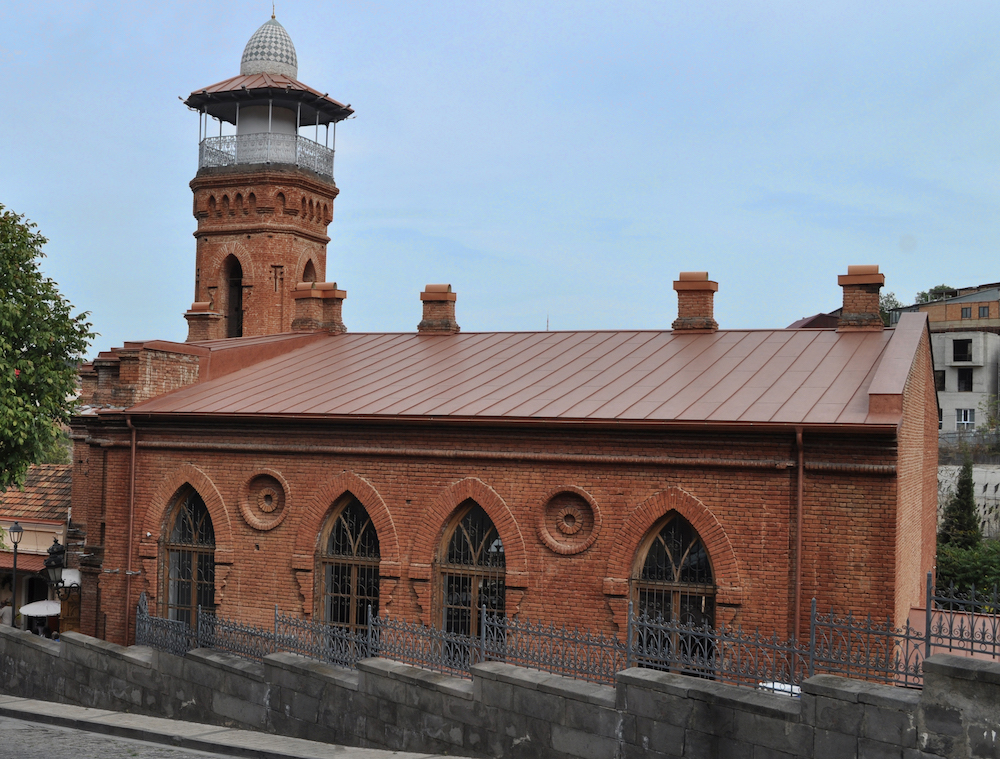 Tbilisi mosque, south façade

The mosque stands on a steep slope at the end of Botanical Street. It is built of red bricks and covered with a low gable roof. Its architecture combines Neo-Gothic and Islamic elements. The windows of the longitudinal walls are topped with pointed arches.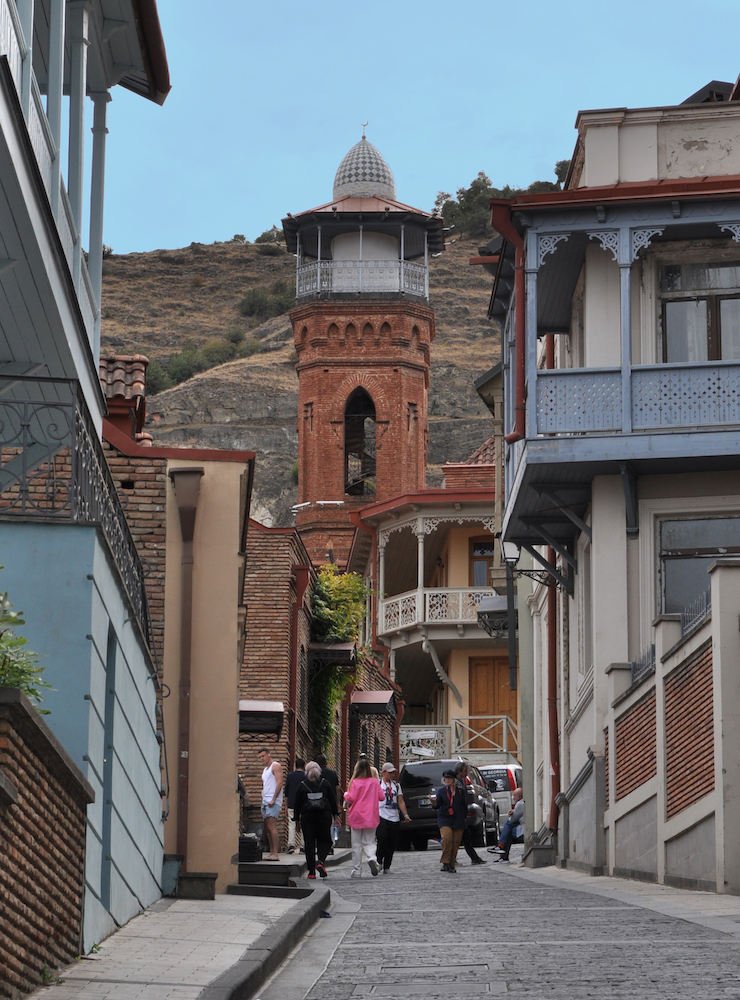 Tbilisi mosque and minaret viewed from Botanical Street

The polygonal minaret erected on the northeastern corner of the mosque is one of the landmarks of the neighborhood. It has an open gallery at the top that is crowned with a small dome.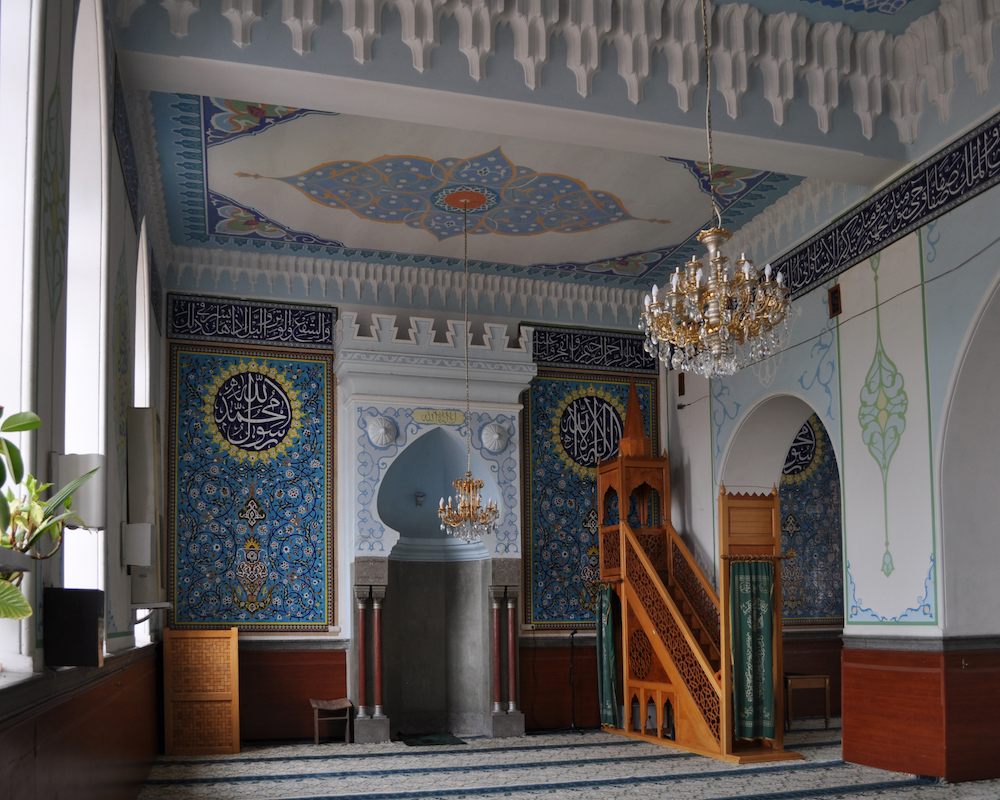 Interior of Tbilisi mosque
The interior of the mosque is decorated with colorful paintings and muqarnas vaulting beneath the ceiling. Arches divide the inner space into two equal sections, each supplied with a richly adorned mihrab – an arched niche that indicates the direction of Mecca. The section for women is located in the upper gallery above the entrance hall.