The Alexander Chavchavadze House Museum in Tsinandali opened its current summer season with the exhibition "Memory Fragments," where its curator Mariam Kakabadze united the works of Sergei Parajanov and Georgi (Gogi) Alexi-Meskhishvili in order to present two very important artists from a particular angle.
In parallel, the historic garden of the premises hosted a series of Uta Bekaia's performances that were inspired by Parajanov, reviving memory fragments for the audience. A synthesis of George Gurjieff's movements, the poetry of Jaleleddin Rumi, and Sergei Parajanov's visual language was transformed into Lovers' Rituals, which resembled oriental miniatures and covered the entire territory of the garden, its green lawns and a pool decorated with books.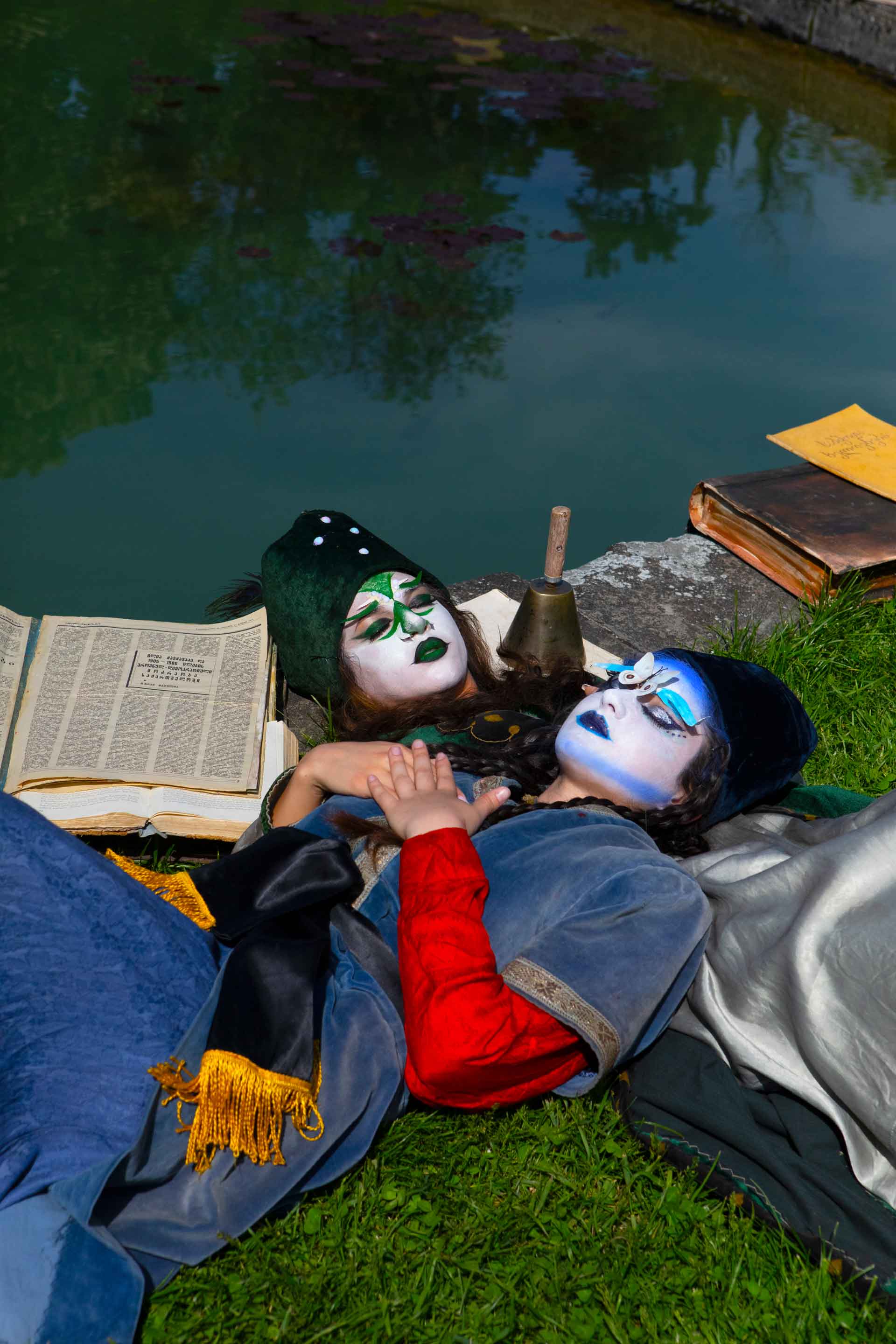 Uta Bekaia performance "Lovers". Tsinandali 2021. Photo by Dato Koridze
Uta Bekaia invited the "lovers" wearing mesmerizing masks and costumes to inhabit the Tsinandali garden for one day, and offered guests a journey to a universe full of rituals and a magical performance.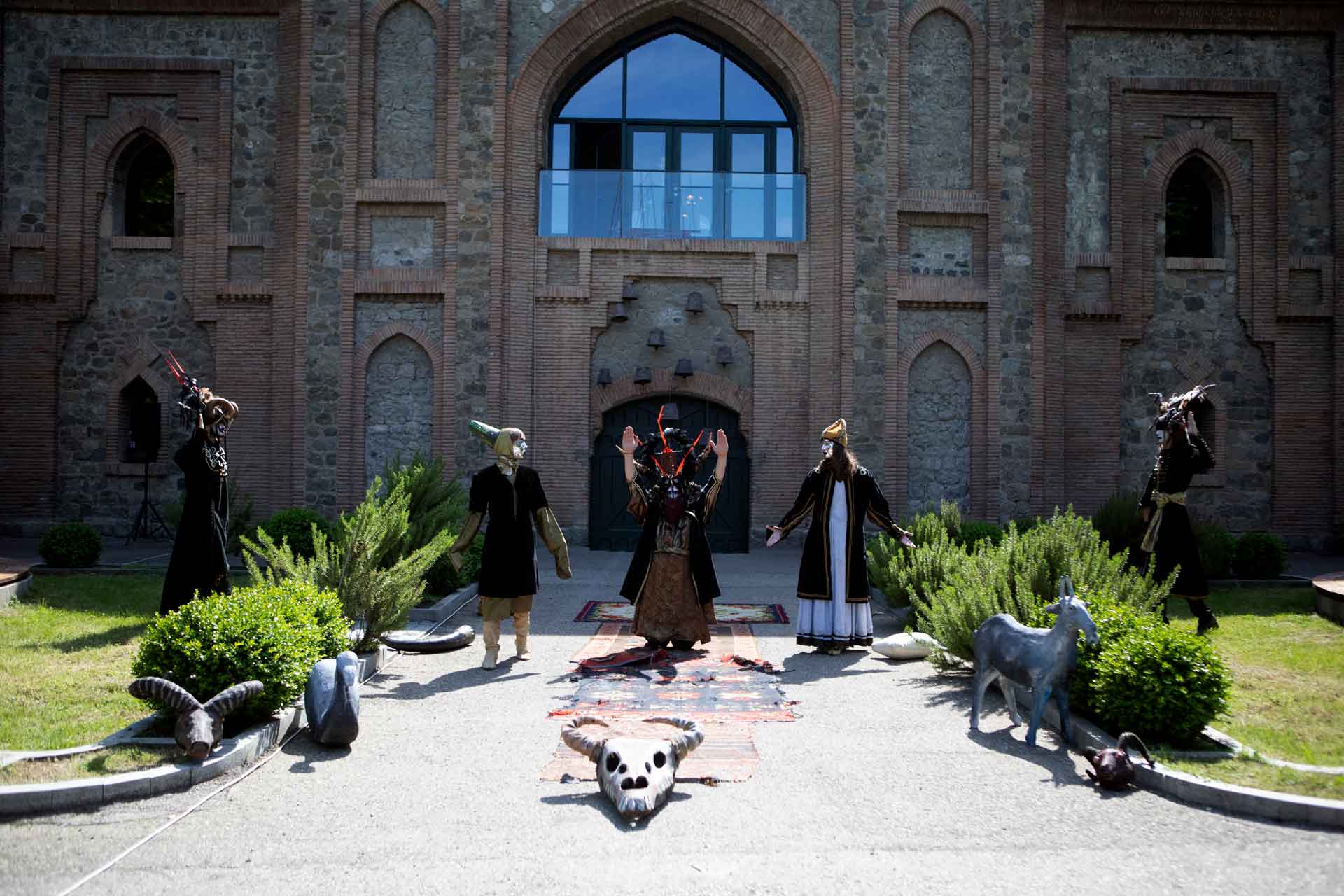 Uta Bekaia performance "Lovers". Tsinandali 2021. Photo by Dato Koridze
The last shot from Sergei Parajanov's Ashik Kerib suggests the metaphor of a magic metamorphosis, where a camera and a bird are associated not only with modern technology, but turn into a magic box that is able to transform the universe in the most incredible way. Together with the painter Gogi Alexi-Meskhishvili, Parajanov creates an aesthetic symbiosis – a film and an image which capture us owing to their unique character, while at the same time mesmerizing the audience through the replacement of the cinematographic medium by a mythopoetic language. They both start to overflow the boundaries, extend themselves and become involved in a play with time and personal frames.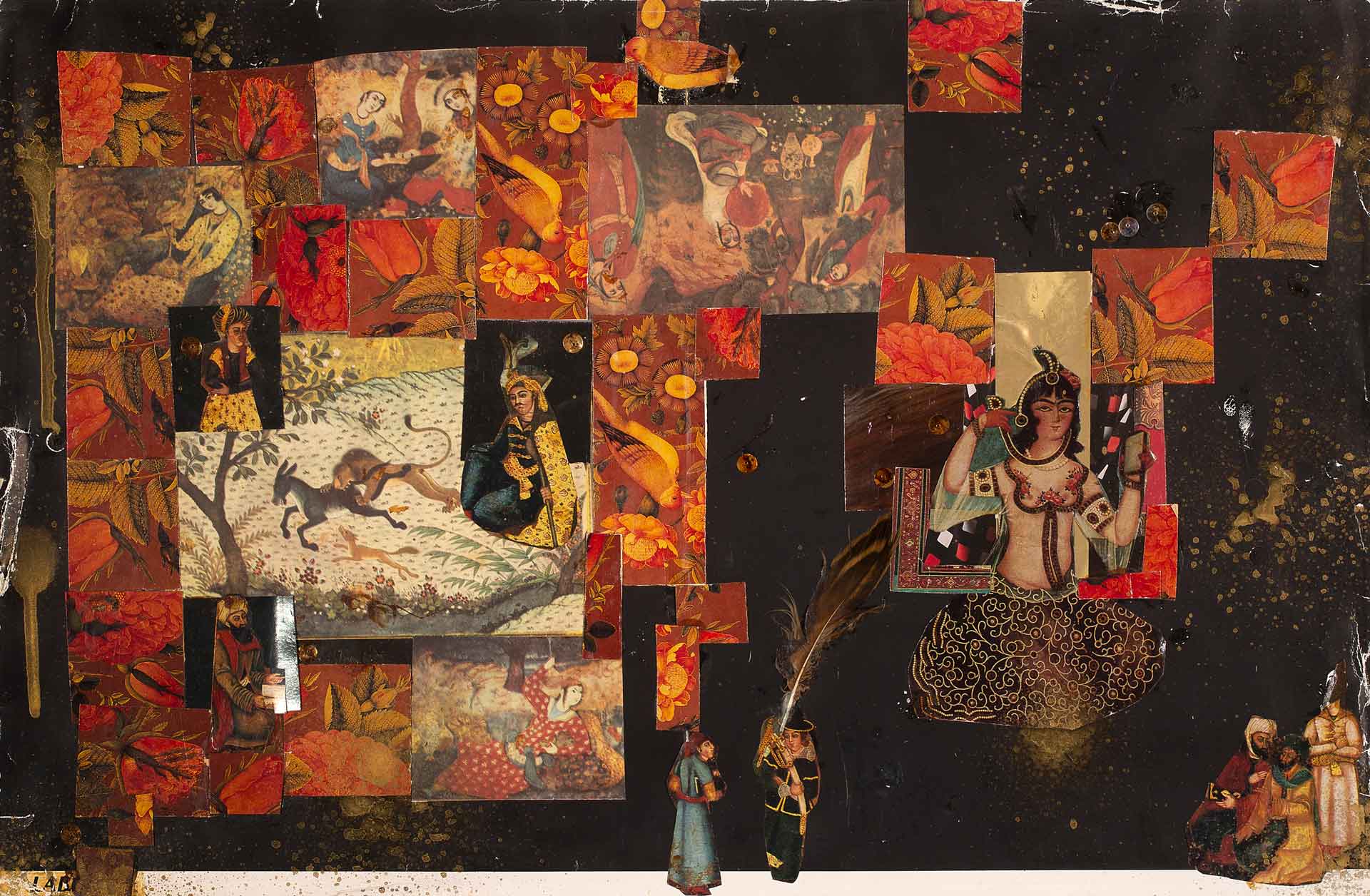 Georgi (Gogi )Alexi-Meskhishvili. Sketch from the movie "Ashik-Kerib", 1988 Photo by Gia Chkhatarashvili

A centered point of view offers not only an optical but a certain mental system as well, where the author's gaze regulates the universe, and the narrative establishes the demarcation of space and time. Parajanov's simultaneous vision "brings together" different spaces and times, in this way establishing resemblance to a miniature, an icon or a wall painting. He observes this microcosm from the inside out, offering viewers new experiences of feeling the space to its full extent instead of merely perceiving it as an outsider.

The placement of an observer at the core of the events changes their attitudes to time, perception, angle, and scale…
Enigmatic scenes that are filled with Parajanov's symbolism are reigned by a timeless eternity. At first glance, the fragments of film preserve their autonomous character. However, these mythological novels are part of an associative unity, where free flow of the combined elements forms a collage that does not reflect reality but creates its own.
It's worth remarking that when the imprisoned Parajanov was unable to produce movies, his cinematographic universe found refuge in a new dimension and continued its existence on paper – a new concept labeled by the author as "pressed films".
Gogi Alexi-Meskhishvili's "pressed theatre" breaks the boundaries set by visual art to introduce a whole system of connections and intersections that invites a spectator to participate in an unlimited process of interpretation. His collages are saturated with reminiscences and cultural codes that turn them into a mythological space able to accommodate more elements than reality embraces. Here each fragment speaks its own language, has its own memory, and engenders a huge stream of associations and allusions. The mythopoetic reality created by the author transforms these collages into symbolic notions and meanings, evolving them into metaphoric surfaces where time loses its modus. An indigenous magical system forms a fantastic symbiosis of the past, present and future, where tradition and innovation, myth and reality, the concrete and the abstract coexist…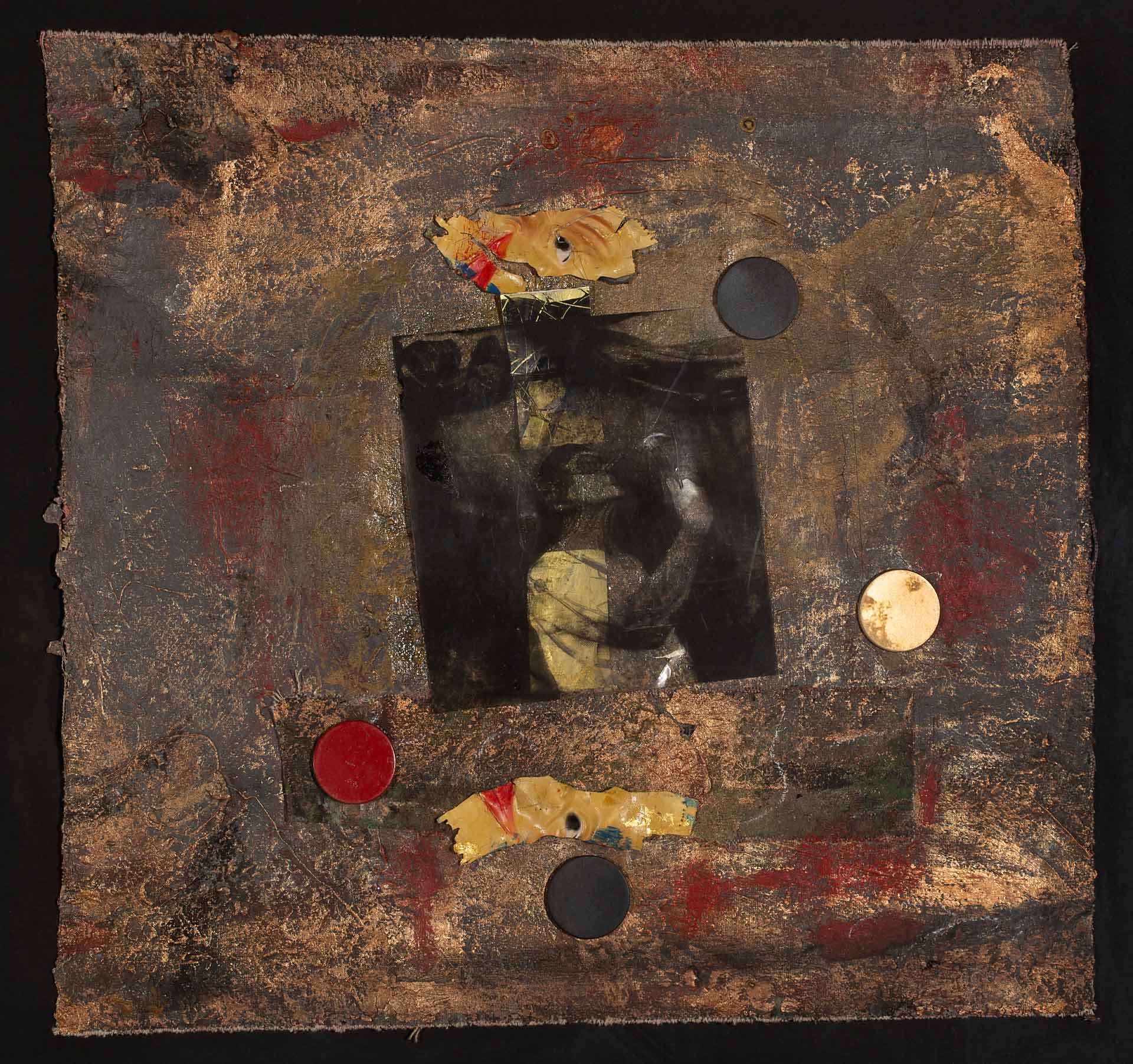 Gogi Alexi-Meskhishvili. From the series "Circus", 1999 Photo by Gia Chkhatarashvili

Resembling old bricolage, they form magical connecting systems with one common denominator – the ability to utilize different combinations for the infinite broadening of their space. So as to develop a "relationship" with the universe, the bricolage consciousness helps us to build structures based on alien logic, bringing together several incompatible realities onto one surface, and thus determining new paths for the intersection of these microcosms.
In the same way, the real and unreal, impregnated, seen and unachieved, abandoned and imaginary environments and images become united in Sergo Parajanov's and Gogi Alexi-Meskhishvili's collages, and begin to exist beyond time and history. These assemblages of different visual codes, discourses, experiences and communication channels are of unrepeatable and multilayered character, much like the authentic and unique worlds of these authors.